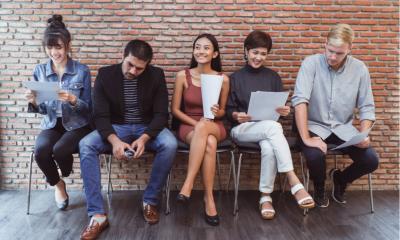 The latest Quarterly Recruitment Outlook from the British Chambers of Commerce has found that recruitment intentions strengthened in the second quarter of 2019.
The latest Quarterly Recruitment Outlook, published by the British Chambers of Commerce (BCC) in partnership with Totaljobs and based on a poll of over 6,500 UK businesses, has found that 60% of firms attempted to recruit new hires in the previous three months, up from 53% in Q1 2019.
And almost one in three (30%) employers say they expect to increase their workforce in the next three months, showing that intentions to hire remain strong.
However, because of skills shortages recruitment remains a challenge for UK SMEs, with 64% of businesses struggling to find the right people when recruiting in Q2, down from 73% in Q1. The BCC says this latest figure remains high by historic standards and stands at critical levels in a number of sectors such as construction (77%) and hotels and catering (74%).
The hospitality sector has been hiring strongly in Q2, with 79% of hotel and catering respondents reporting that they have attempted to recruit in the second quarter. Transport and distribution firms (72%) also recorded a strong appetite for labour, while ongoing issues in retail were indicated in more subdued recruitment numbers (50%).
Looking ahead, 30% of UK firms said they plan to increase their workforce in the next quarter of 2019, with the construction industry reporting the highest proportion of firms (38%) looking to grow their staff. Only 7% of all firms polled said they expected their workforce to contract.
"In the face of sluggish growth and political uncertainty, the jobs market has been a positive for the UK economy," said Claire Walker, BCC co-executive director. "The quarter saw a pick-up in attempts to recruit and an easing of recruitment difficulties, although levels are high by historic standards and remain a cause for concern.
"Demand for seasonal workers, many of whom have traditionally come from the European Union, highlights the importance of the new government quickly setting out a sensible post-Brexit immigration policy, that reflects the needs of different sectors and regions in the UK.
"The solution to plugging the UK's skills gap in the long-term includes reforming the skills education and training system, and giving it time to bed in. We look forward to working with the new administration to get the system working better for everyone and ensuring firms can access the skills they need to improve growth and productivity."
Written by Rachel Miller.