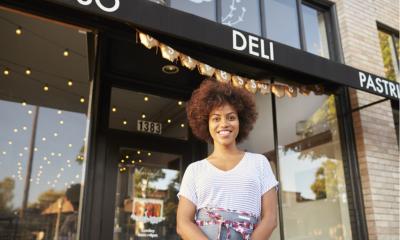 New figures show that bounce back loans worth more than £30 billion have been approved for small firms as the UK government announces a further £1.57 billion in funding for the arts sector.
The Bounce Back Loan Scheme (BBLS) was launched to help businesses affected by the coronavirus pandemic; it offers government-backed loans at a low, affordable rate and with no interest or repayments due in the first year. The latest update shows that loans worth £30.93 billion have now been approved to date.
Chancellor Rishi Sunak said: "Our small businesses … will help drive our recovery as we bounce back from this global crisis. We've worked hard to give small businesses the help they need - from loans and grants to paying the wages of their staff. I'm delighted that more than a million loans have been approved - and we will continue to do all we can to support small business as they reopen their doors in the weeks ahead."
Small companies across the country have accessed loans of up to £50,000 to help them through the pandemic. Among the million businesses who have benefitted so far are Birmingham-based biscuit maker The Shortbread Company. Founder Diana Reid said: "Applying for a bounce back loan was a quick and simple process taking less than ten minutes and funds were in my account within 48 hours. The loan will allow us to scale and grow The Shortbread Company's online store, purchase necessary materials and equipment, and hire a relevant team to help with various aspects of the business, for example, social media marketing."
The news on bounce back loans comes as the government announces a £1.57 billion rescue package specifically for the arts, culture and heritage industries to help weather the impact of coronavirus.
Thousands of organisations across a range of sectors including the performing arts and theatres, heritage, historic palaces, museums, galleries, live music and independent cinemas will be able to access emergency grants and loans. Funding to restart paused projects will also help support employment, including freelancers working in these sectors.
Repayable finance will be issued on "generous terms tailored for cultural institutions" to ensure they are affordable. Further details will be set out when the scheme opens for applications in the coming weeks.
Written by Rachel Miller.