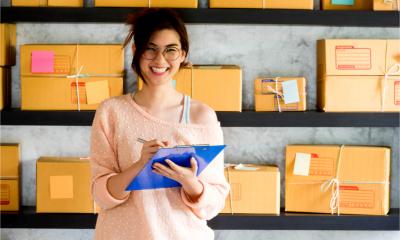 New research has found that more people have turned to freelance work alongside their day jobs during the pandemic.
New data from freelancer platform PeoplePerHour has highlighted a significant rise in the number of working Brits that are operating their own business on the side. It means that almost one in five freelancers are now self-employed while also working as an employee. Nearly two-fifths of these began freelancing in the past 12 months.
The findings show that 98% plan to continue working independently in some form - some going full-time (13%) and some on a part-time basis (22%). One-third (33%), however, intend to keep working full-time for their existing employer and freelance on the side. More than half say they are looking for more flexibility and more than two-fifths say they want to increase their income.
PeoplePerHour has seen its largest increase in registrations in more than a decade during the pandemic. Nearly a quarter of a million people applied to use the platform in 2020, up from 136,000 in 2019.
Of those who signed up for the platform in 2020, more than a third said they did so because they lost their job due to COVID-19, 40% wanted to increase their income and 20% wanted to switch to freelance work full-time.
Xenios Thrasyvoulou, founder of PeoplePerHour, said: "Like the banking crisis before it, the pandemic has proven to be a powerful catalyst for people to re-evaluate their work lives. Whether working full-time on their own account or supplementing their employment with a secondary activity, British workers are exploring the best way to take control of what they earn."
Despite these findings, data from the Office for National Statistics (ONS) shows an overall 700,000 drop in the number of freelancers in January compared to the same time the previous year - equivalent to a fall of 14%. It suggests that while side hustles are on the rise, more established self-employed workers have struggled during the pandemic.
Responding to the figures, the Association of Independent Professionals and the Self-Employed (IPSE) said the continuing exclusion of up to a million freelancers from the Self-Employment Income Support Scheme (SEISS), as well as "deeply damaging" changes to IR35 self-employed tax rules have "left the sector undermined and disadvantaged compared to the rest of the workforce and economy".
Andy Chamberlain, IPSE director of policy, said: "The continuing decline in self-employed numbers at the start of this year shows the drastically poor position the freelance sector is in as the economy begins to open up. In fact, looking at the year-on-year change, the sector has shrunk by a shocking 14%: if this was overall employment, this would be a public disaster. Government must take this seriously."
Written by Rachel Miller.