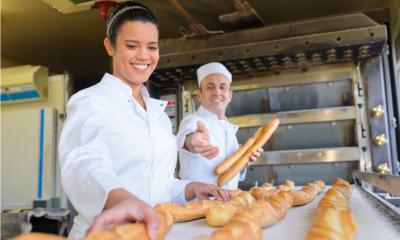 The government must address the decline in the number of apprenticeships and make the system fit for the future, according to a new report.
Research by the Federation of Small Businesses (FSB) has found that small firms in England have been struggling to take on new apprentices since the 2017 reforms.
The FSB research has found that of those small firms that employed apprentices before and after the 2017 reforms, over a quarter (27%) say the reforms have had a negative impact on their business. Recruiting an apprentice (42%), management time (29%) and off-the-job training (24%) were seen as the three biggest challenges.
Since the introduction of the reforms in 2017, apprenticeship numbers have fallen; government statistics show that since 2015/16, Level 2 and Level 3 apprenticeship starts have fallen sharply by 45% and 13% respectively. The vast majority (87%) of apprenticeships offered by smaller businesses are at these levels.
Mike Cherry, FSB national chairman, said: "Small businesses are champions of apprenticeships as they are a great way to tackle skills shortages that often affect smaller businesses and to give young people their first step into employment. They are also a great way of promoting social mobility and helping those furthest from the job market into work.
"Worryingly though, our research shows that many small firms are turning away from apprenticeships with some of the 2017 reforms being the cause. Changes like the explicit requirement for a minimum of 20% off-the-job training, are causing real headaches. The more recent halving of the co-investment requirement to 5% is a major step forward to reduce the cost of apprenticeships. Small businesses need more support like this if they are to continue to be the champions of apprenticeships."
Affordability remains a big problem for many small firms with 41% reporting that costs related to recruiting and training apprentices have increased. "Unless urgent action is taken we are in serious danger of making apprenticeships unaffordable for many of our small firms," said Cherry. "If apprenticeships become a privilege only for those that can afford them, we will worsen persistent skills shortages and gaps that are damaging growth and productivity."
FSB is calling on the government to put apprenticeship funding on a sustainable footing and ensure that small firms are not excluded from the system. The upcoming Review of the Apprenticeship Levy and this year's Spending Review, it says, are opportunities for the government to reverse the downward trend of new apprenticeship starts. Key recommendations include giving an incentive to start-ups that have never employed an apprentice before.
Written by Rachel Miller.