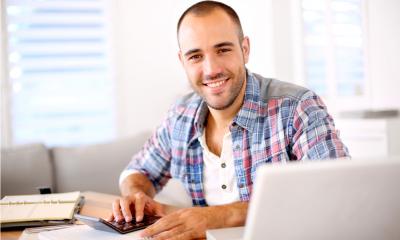 Brighton tops the list of the best places to start a side business as it emerges that website domain name registrations for new businesses soared during the last lockdown.
With unemployment rising and millions still furloughed, 2020 has seen the emergence of many new independent enterprises as Brits try to get their business ideas off the ground. Many are part-time side hustles that can be run alongside a regular job.
A new study by The UK Domain has found that there was a significant spike in registered UK web domains during the last lockdown. London saw the biggest increase, with 66,436 domains registered from March through to July. However, the spike was also seen in towns and cities across the UK.
The UK Domain has studied the domain name registrations and also analysed a number of key criteria in order to assess which city in the UK has the best working conditions to start a side hustle. These include: cost of living, broadband speed, life satisfaction, disposable income and average time working.
The results show that the top ten cities to start a new side business are: Brighton and Hove, Edinburgh, Gloucester, Bristol, Cardiff, Leeds, Newcastle, Glasgow, Sheffield and Plymouth. During the peak of lockdown, 7,377 new domains were registered in Brighton, while Edinburgh saw 5,504 new registrations.
Brighton is known for its many independent shops and abundance of cafes. It scored highly on all of the index ranking factors, with life satisfaction scale, broadband speeds, disposable income and average working hours all providing good conditions to start a side hustle. Edinburgh scored highly on life satisfaction and disposable income.
Data on the number of new .uk domains registered during lockdown (March to June) shows that there was a 22% increase in food and drink domains being registered, indicative of cafes, restaurants and pubs having to build an online presence while their doors were shut.
Exercise businesses increased by 23%, responding to the appetite of people looking to stay fit while they couldn't leave their homes. Other sectors that saw a spike in domain name activity were fashion, gardening and delivery services. Industries in decline - based on domain name registration data - included taxi services (which saw a 38% decrease), automotive and construction.
The UK Domain is a free resource that provides small business advice on starting, building and growing an online presence. It is run by Nominet, the official registry for all .uk domain names.
Written by Rachel Miller.