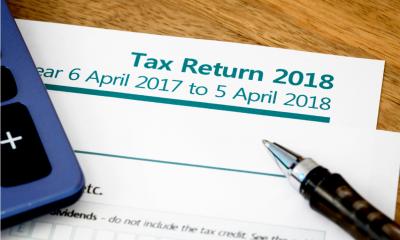 More than half of UK taxpayers have already filed their 2017/18 tax returns with less than a month to go before the 31 January 2019 deadline.
In total, more than 11.5 million 2017/18 tax returns are due and HMRC has said it expects the vast majority of taxpayers to complete their returns and pay any tax owed by the end of the month.
Around 52% of taxpayers have already filed their returns, as of 31 December 2018; more than five million have completed their returns online (88% of the total returns filed).
In addition, HMRC has revealed that 2,616 taxpayers filed their self-assessment returns on Christmas Day and 8,465 got their tax return out of the way on Boxing Day.
However, over five million UK taxpayers have yet to complete their self-assessment tax returns.
Mel Stride, financial secretary to the Treasury, said: "It is encouraging that around 52% of taxpayers have already completed their self-assessment tax returns. With less than one month to go before the deadline, there are still many people that need to act now."
Angela MacDonald, HMRC's director general for customer services, said: "The self-assessment deadline on 31 January is fast approaching but there is still time for customers to file their tax returns online and on time to avoid any unnecessary penalties."
For taxpayers who have yet to start their 2017/18 self-assessment, HMRC has produced a number of films and webinars that guide taxpayers through each stage of the process, with bespoke guidance for individual circumstances. Help is also available on the government website, from the self-assessment helpline on 0300 200 3310 and via social media.
If customers completed a self-assessment tax return last year but didn't have any tax to pay, they still need to complete a 2017/18 tax return, unless HMRC has written to them to say that it is not required.