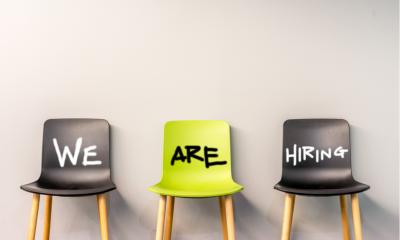 Labour shortages are affecting businesses in all sectors and across all regions according to a new report.
The Quarterly Recruitment Outlook by the British Chambers of Commerce (BCC), produced in partnership with Totaljobs, has polled more than 6,000 UK businesses. It has found that 53% of firms tried to recruit new hires in the first quarter of the year; however, 73% of them say that they struggled to find the right staff.
The construction sector showed the strongest appetite for labour growth, with 65% of respondents attempting to recruit; however, 79% of those struggled to find the right people. Retail businesses were the least likely to have grown their labour force in the past three months or to expect to grow it in the coming three months.
According to the findings, more firms in the Midlands and the North of England expect their workforce to expand than firms in the South of England. The South had the highest proportion of firms reporting recruitment difficulties (81%), particularly at the professional and managerial level.
The report concludes that while the labour market remains resilient, skills shortages are acting as a drag on business growth and potential, affecting firms of all industries and locations.
?There is clearly an appetite among firms to grow their teams but we?re seeing significant problems across the board with companies struggling to find the talent they need,? said Claire Walker, BCC co-executive director.
?For too long, Brexit has been sucking all the oxygen out of the UK?s domestic agenda ? The necessary attention to skills and training just hasn?t been there. Now is the time to correct that.
?Getting the UK?s skills system fit for purpose, reforming the apprenticeship levy, and unlocking untapped segments of the labour market will help deliver a pipeline of talent that companies are so hungry for. The government must also ensure a low cost, efficient and flexible immigration system that allows firms access to people of all skill levels when they are unable to recruit from local labour markets.?
Patrick Wehrmann, ceo of TotalJobs, said: ?With over half of businesses looking to hire, the call to the UK?s workforce is clear. Regardless of the ongoing uncertainty, there is an opportunity to make professional strides, confidently approaching the search for a new job.?
Written by Rachel Miller.