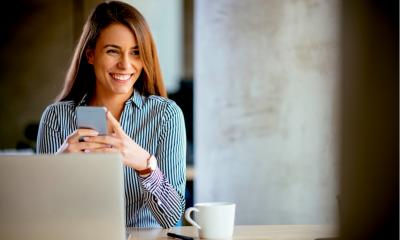 New research has found that almost two-thirds of senior decision-makers in UK businesses are in favour of all tax accounts being digitalised.
A survey by YouGov for HMRC has found that the majority of business leaders say that Making Tax Digital (MTD) is a good thing. It has found that 62% of senior decision-makers support all tax accounts being digitalised. The poll also shows that 92% of them already use online banking for their personal finances.
Making Tax Digital promises to make bookkeeping easier, thanks to automation and other time-saving tools offered by accounting software. One in four (25%) of those working in a small business say they currently spend over ten hours a week on administrative tasks. And 65% of those polled said they have previously lost receipts.
HMRC is inviting businesses to join the pilot for Making Tax Digital for VAT ahead of the April 2019 roll-out. Most businesses above the VAT threshold will need to keep their records digitally and submit their VAT return using compatible software when MTD is introduced on 1 April 2019.
"Anything that helps businesses to manage their tax more easily so they can focus on what they do best - innovating, expanding, and creating jobs and profits - is what every modern business needs," said Mel Stride, financial secretary to the Treasury.
"In a world where customers and suppliers are already banking, paying bills and shopping online, it makes sense for HMRC and businesses to bring tax affairs fully into the 21st century."
Theresa Middleton, director of the Making Tax Digital for Business programme, said: "There is no change to 'what' information is provided through MTD, just 'how' it is recorded, generated and provided."
HMRC says businesses need to:
Find out if they are affected by Making Tax Digital;
Talk to their accountant or other agent about complying with Making Tax Digital;
Speak to their software provider (if they already use software) to ensure it will be compatible;
Those businesses who are either not represented by an accountant and/or do not already use software will need to choose software and sign up to MTD.
There is help and support on the government website. HMRC has said that during the first year of MTD it will take a "light touch approach" to digital record-keeping and filing penalties but only where "businesses are doing their best to comply with the law".
Written by Rachel Miller.