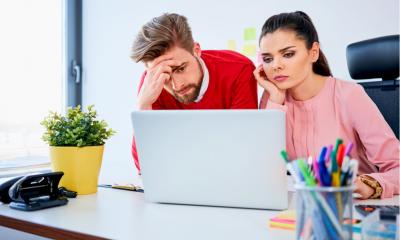 The latest British Chambers of Commerce quarterly economic survey suggests that this year's annual economic growth could be the lowest since the financial crisis.
The survey of 5,600 businesses has found that there has been a slowdown in exports in the manufacturing sector, with the balance of firms reporting an increase in export sales and orders falling to their lowest in two years.
In addition, the percentage of services firms attempting to recruit is at its lowest level for 25 years, according to the report from the British Chambers of Commerce (BCC).
It concludes that "uncertainty over future trading conditions is continuing to act as a brake on business investment in both the manufacturing and services sectors".
Dr Adam Marshall, BCC director general, said: "These figures reinforce what we are hearing from businesses up and down the country - the uncertainty over Brexit, and the lack of bold moves to boost business at home, are starting to bite.
"It should be a matter of grave concern to Government that sales and orders both at home and abroad are stagnating. Weaker sterling is no longer proving a boon to many of our exporters, while consumer spending is failing to boost the domestic market."
The BCC is urging the Government to use this month's Budget to deliver "bold action" to boost investment and confidence.
The Budget, said Marshall, "must deliver radical, decisive action to boost growth and productivity at precisely the moment that the economy needs it most. There has never been a more important time for the Government to bolster business investment, competitiveness and productivity, in the face of significant Brexit headwinds."
Marshall has also warned that immigration caps are not working for the UK labour market. "While fewer companies are trying to recruit, those that are hiring are finding it increasingly challenging to fill vacancies," he said.
"Many firms are deeply invested in developing home-grown skills and talent within their own communities, however this alone is not enough to fill the skills gaps, at all levels, that businesses face right now, and which are set to get worse post-March 2019. The results from BCC's latest survey support our call for Government to drop arbitrary migration caps and targets, and work with business to develop an immigration policy that supports a growing economy."