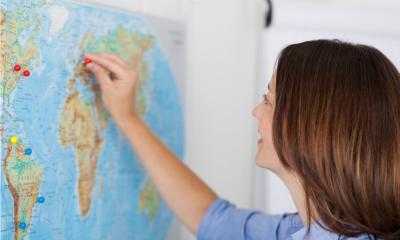 A leading jobs platform has revealed that British freelancers have experienced a significant drop in the amount of work coming from firms in EU member states.
New figures released by PeoplePerHour show that the amount of work being offered by businesses in the EU to UK freelancers fell by as much as 67% between 2017 and 2018. Even sales between Ireland and the UK have reduced by more than a tenth, it says.
At the same time, many non-EU countries have increased their use of British freelancers. Sales from UK freelancers to non-EU countries have increased, including from Pakistan (up 56%), the Russian Federation (up 45%), Panama (up 142%) and Bahrain (up 93%).
Transfer money abroad - save up to 75%
Azimo Business is the faster, easier way to make international business payments - no more hidden or inflated bank charges. New customers get five fee-free overseas transfers as a welcome bonus.
PeoplePerHour has concluded that "relations with EU employers have cooled". The most notable reduction in UK freelancing sales occurred between 2017-2018. In this period:
Sales between the UK and Poland dropped by 46%;
Sales to Denmark fell by 52%;
UK freelancer commissions reduced by 46% in Austria;
Swedish businesses used UK freelancers 41% less than in previous years;
UK freelancer sales to Latvia reduced by 67%;
Sales to Ireland fell by 13%.
The amount of work done by UK freelancers for firms in other EU member states, including Norway, Cyprus, Belgium, Greece, France, Italy and Spain, also reduced between 4% and 21% in the same time frame.
A survey of 1,350 freelancers carried out by PeoplePerHour found that 41% said they have already seen a negative impact on their business from Brexit. The findings also showed that 31% of freelancers would like to revoke Article 50 and 26% would like a second referendum.
"Since the very beginning of the Brexit negotiations, there have been concerns that business might suffer as a result of Britain parting from the EU. But the current set of figures are no less troubling despite being expected," said Xenios Thrasyvoulou, founder and CEO of PeoplePerHour.
"While British freelance professionals continue to be highly regarded, as EU companies find themselves looking for new talent, many are now turning to experts from within the EU simply because they're unsure about the potential for future red tape when collaborating with UK freelancers.
"What makes these figures particularly worrying is that they're only the beginning. The indication is that once Britain formally leaves the EU, more businesses will look elsewhere for their outsourced work. This isn't just worrying news for the 33% of UK adults who are self-employed, but for the whole of the British economy."
Written by Rachel Miller.