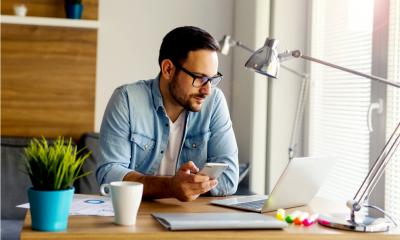 Small business owners who set up shop in their home town have a higher than average turnover, according to new research.
Plusnet has surveyed 1,000 UK-based start-up business owners who have set up in the past five years. It has found that businesses that are established in an owner's home town are more likely to generate a higher turnover.
Over two-thirds (67%) of UK start-ups are set up in their owner's home city and 72% of these are outside London. But the findings show that 86% of start-up owners with a company turnover of over £400,000 said that their business is based in their home town. Only 51% of respondents with a company turnover of £50,000 or under said the same.
The survey suggests that 61% of those who decided to set up at home, did so because of existing connections in the city; 58% also said a familiarity with the area influenced their decision.
Other popular reasons include the fact that the area is well suited for businesses in their sector (36%) and because the cost of living is cheap (21%).
The data also suggests that younger business owners are more likely to start a business in their home town - with 75% of those aged between 23 and 37 setting up at home compared to 39% of those aged 53 and over. However, one explanation could be that more millennials are living at home, with one in four young adults still living with their parents.
Three-quarters (74%) of younger business owners also said their local area had inspired them to start a business in the first place - compared to 45% of those aged 53 and over.