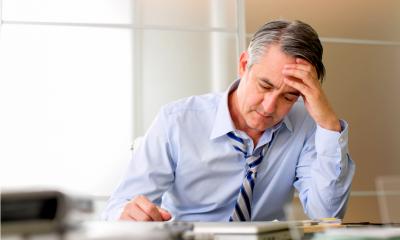 One in five UK sole traders is preparing for proposed off-payroll reforms even though the new IR35 legislation won't affect them, research has revealed.
A survey conducted by the Freelancer and Contractor Services Association (FCSA) and cloud accounting software provider FreeAgent has found that 18% of sole traders say that they are preparing for off-payroll reforms that are set to hit the private sector in April 2020 - even though the proposed changes are not intended to impact their type of businesses.
From April 2020, medium and large private sector companies will become responsible for setting the IR35 status of contractors. Similar rules have been in place in the public sector since 2017.
The poll of 500 freelancers and contractors also found that 13% of limited company contractors said they will stop contracting as a direct result of the planned reforms. Other key findings include:
70% of limited company contractors believe the proposals are unfair on the self-employed;
76% believe that all (68%) or some (8%) employment rights should be attached to an inside IR35 determination;
36% say they will only work on a contract if it is outside IR35;
13% would leave contracting if the reforms come into play.
"The fact that our research points to 18% of sole-traders who are making plans for the 2020 roll out of the reforms when they do not apply to them speaks volumes about the lack of clarity regarding the reforms," said Julia Kermode, chief executive of FCSA.
"We made HMRC and HMT aware of the issue in our last consultation response which presented evidence that sole traders were included in their stated '58,000 average monthly worker instances' captured by the public sector reforms. By definition, sole traders are outside the scope of IR35 legislation and therefore should not have been affected by the public sector reform, so their inclusion is a very serious error."
Hate balancing your books?
Save time and hassle with a bank account from Countingup. It lets you automate tedious financial admin, so that you can focus on running your business.
Ed Molyneux, ceo of FreeAgent, said: "Time and again, policy-makers continue to ignore the fact that the self-employed have none of the employment rights or the security that comes with permanent employment, and there must be some recognition for that ? The complexity, unfairness and administrative burdens that the proposals will bring to supply chains are damaging to the UK economy, damaging to the flexible labour market, damaging to the recruitment sector and damaging to the workers it will impact."
Other research on IR35 published this week by Qdos has found that 92% of UK contractors have not yet been contacted by either their client or recruitment agency to discuss next year's IR35 reform. In addition, Brookson Legal has found that 59% of UK firms are planning to take a blanket approach to their IR35 assessments when the legislation is extended to the private sector.
Commenting on the findings , Andy Chamberlain, deputy director of policy at freelancer body IPSE, said: "That a majority of firms are planning a blanket approach to IR35 assessments, is deeply alarming - and in direct contravention of the government's stated intention. The government needs to hit the pause button. It cannot push ahead with the reform while there are clear indications that businesses will not be able to comply with the new rules."
Written by Rachel Miller.