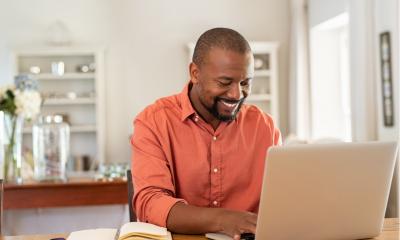 New research confirms that the coronavirus pandemic has caused a permanent shift in how people work.
The proportion of people working from home on a regular basis once the COVID-19 crisis is over will increase from 18% to 37%, according to research by the Chartered Institute of Personnel and Development (CIPD).
The findings also show that employers expect the proportion of staff who work from home all the time to rise to 22% post-pandemic, compared to 9% before lockdown. During the lockdown the average proportion of the workforce working from home continuously was 54%.
The CIPD survey also found that:
44% of employers are putting in place additional measures to support home working;
Of these, 66% plan to change their policies to enable more home working and 46% plan more line management training to support home workers;
33% of employers plan to introduce new forms of flexible working or increase the uptake of existing flexible working arrangements.
The CIPD is calling for flexible working to be a day-one right for all employees, rather than after 26-weeks as currently required. The government has pledged to consult on the issue.
Peter Cheese, CIPD chief executive, said: "The pandemic is going to have a long-lasting effect on how we work, with a step change in the proportion of people who work from home on a much more regular basis … Greater use of home working will make work more accessible and sustainable for all, particularly for people with caring responsibilities and those with mobility or health concerns. This shift will support and encourage employers to recruit and retain a more diverse workforce which is good for the economy and society at large. For many people, more flexible working opportunities and choice over when and where they work can give a better work-life balance and support for overall mental and physical wellbeing."
Research collated by Instant Offices has identified the countries that have embraced home working as the new normal. In the UK, 68% of businesses currently have a flexible work policy. It comes in sixth place after Germany (80%), the Netherlands (75%), Australia (71%), the USA (69%) and Canada (68%). However, 73% of UK employees now consider flexible working to be the new normal, compared to 68% in Germany.
John Williams, head of marketing at Instant Offices, said: "We've seen in recent years how flexible working can have a positive impact on talent acquisition and retention. We've also noticed a significant increase in demand for the opportunity to work from home, particularly from working parents looking to return to the workplace. Considering these trends, it's reasonable to expect that the right to work from home could help businesses to retain more diverse talent, save on turnover costs and enjoy the benefits of a happier, more engaged workforce."
Research by Attic Self Storage has revealed that although restrictions are being lifted, 41% of office workers expect to continue working from home in the long term, with 44% saying it's the most productive place they have ever worked.
Over a quarter (28%) of those polled said their bosses see no point in returning to costly office spaces; and 19% are even shutting down the office so that their staff can work from home.
As a result, many people are making changes at home to support their new working arrangements. The findings show that 27% are decorating or converting their homes and 36% are decluttering.
Written by Rachel Miller.