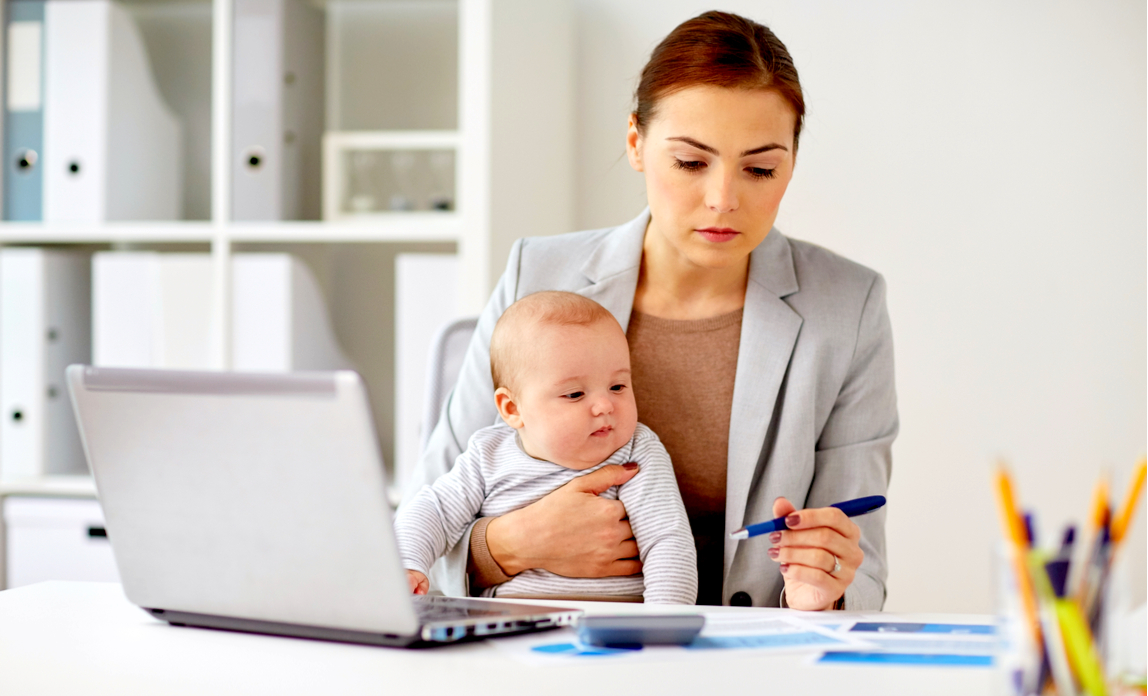 Two new surveys have found that working parents feel judged by colleagues for trying to balance their work and family commitments.
A survey of 1,400 working parents by HR software provider CIPHR has found that 75% are suffering stress and anxiety as a result of trying to manage their work-life balance and 53% say they feel judged by their colleagues.
The poll reveals that workers with one child are the most likely to have formal flexible working arrangements with their employers (62%). Meanwhile, those with three children are the most likely to say that being a parent has hindered their career prospects (55%).
However, those with two children were more likely than other parents to find juggling work and family stressful and they were also more likely to feel judged by managers and colleagues for trying to manage their work-life balance.
Two-fifths (40%) of working parents said they felt women bosses were more understanding and supportive of their needs, with just 10% saying men were most sympathetic. In all, 61% said they thought their employers did a good job at supporting working parents, but only 55% of respondents said they currently had a flexible working arrangement in place.
Claire Williams, CIPHR's head of people, said: "While this study confirms that the majority of employers are doing a good job of helping their staff balance their professional and family lives, there is still significant room for improvement … There is a greater need for understanding and acceptance of the issues staff with young families face, especially by colleagues and managers who do not face these problems themselves."
A new survey by Working Mums has highlighted similar issues. Many of the mums it polled said that working flexibly had had a negative impact on their career progression:
42% said their flexible working is not viewed positively by colleagues;
49% said flexible working has held them back in their career;
54% of part timers said they had missed out on career progression opportunities.
In addition, the findings show that dads are struggling to negotiate flexible working arrangements - 73% of men said they want to ask for flexible working but 72% feared their employer's reaction.

Gillian Nissim, founder of Working Mums, said: "More employers need to focus on ways to ensure women don't drop off the progression track as a result of working flexibly [and] much more needs to be done to make it easier for dads to share parenting duties more equally by enabling them to work flexibly."