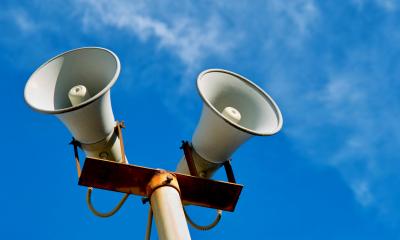 Shrewd business owners keep their costs to a minimum, because it helps to reduce risk. Yet one area where it can be difficult to do so is marketing, where some methods can be costly. However, there are several highly effective ways to raise your profile and market your business that require no investment other than time and effort
Search engine optimisation (SEO)
Attracting search traffic from search engines such as Google is one of the most cost effective ways to publicise a business. Time spent learning how to optimise a website to maximise traffic from search engines such as Google is time very well spent.
Fundamentally, there are three components to SEO: the depth of content on your website, your keyword stratergy and the quality and quantity of incoming links. While getting onto page one for competitive phrases is very difficult, creating quality content and being on the lookout for linking opportunities can make a significant difference to website traffic. Remember that each visitor to a website is a potential customer.
Local search
Local search services such as Google Maps, and apps such as FourSquare can provide a steady stream of web traffic and increased foot fall. This traffic is particularly relevant to location-based service providers such as shops, but any business can register. Local search results are now also appearing on Google's main search page for location-based searches.
Social media
Online social media platforms such as Facebook and Twitter are hugely popular. If used properly, they can both generate web traffic and help to position a business as a leader in its chosen field.
Blogging
Blogging is highly effective form of communication because it facilitates a two-way conversation between a business and its customers. Customers can be kept up to date with product news and leave their comments. You can either become active on other people's blogs or have your own blog on your business website. Major search engines such as Google give preference to frequently updated content, so regularly give high search placement to blog postings. Blog posts are also published via RSS feeds, which enables readers to subscribe to the content.
Twitter
Twitter - the micro-blogging website - now has millions of followers all over the world. Twitter is a great way for a business to raise its profile and communicate with its customers via 280-character updates ('Tweets'). By following customers, businesses can respond to their questions and get an insight into their needs. By following your Tweets, customers can learn about latest news and offers.
Facebook
Businesses can create their own Facebook pages, enabling them to interact with a massive online community. Businesses can publish several kinds of content about themselves on their page in the form of posts, photos and video. Facebook users (including customers) can add their own content/comment and become a fan of the page.
Press releases and PR
Journalists are always on the lookout for interesting things to write about and many stories come directly from press releases. You don't need to be a professional PR agency to get press coverage. You can write your own press releases and email them to relevant journalists and editors at publications you target.