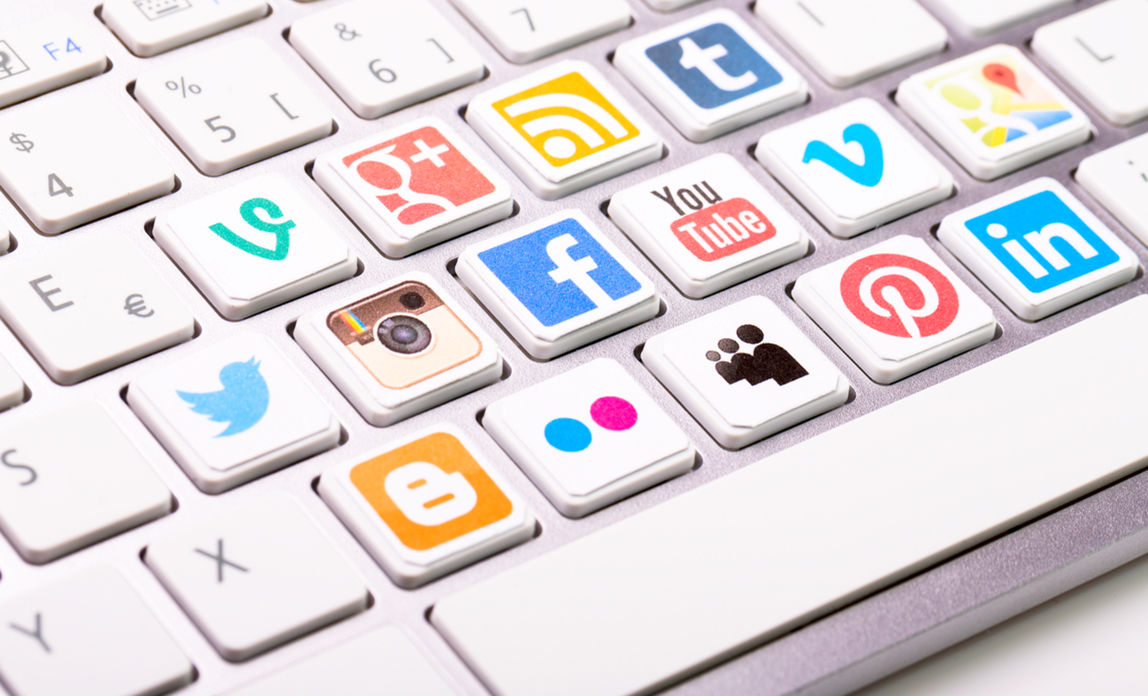 Social media has transformed the way businesses talk to their customers online. It means that small firms can now get the kind of exposure previously only available to big brands with big budgets. Rachel Miller explains how social media marketing could help your business
It's no exaggeration to say that social media has revolutionised the way businesses communicate. It has enabled small firms to widen their exposure and strengthen ties with customers. And, in many ways, it has levelled the playing field for small businesses in the online sphere.
Social media offers three key advantages:
You can promote your brand to a wider audience giving you a potential sales uplift;
Your customers can help to spread the word about your brand and their endorsement will also improve your results;
You can deepen your engagement with customers and boost loyalty by addressing their needs and answering their concerns.
But this "free" marketing carries risks as well as opportunities; there is a cost in terms of your time and you'll need to manage your online reputation carefully.
That means it's vital to approach social media marketing in a professional and strategic way, monitoring any mentions of your brand and ensuring that any online complaints are dealt with in a timely and effective way.
Building a presence online requires planning. You must set objectives and focus your efforts on your target customers. Your messaging must hit the right note – simply broadcasting sales messages will work against you.
If you are new to social media, you can quickly join the party and most sites are free to use. Monitoring results allows you to enhance your efforts so your social media marketing is more successful.
But before you jump in, think about the following:
What are you going to say?
Many of your posts will direct traffic to your website. Make sure you've got compelling product pages and useful content that your audience will respond to. Give your posts a warm and friendly voice and always remember your core brand values in everything you say.
Who's going to say it?
It's worth deciding which members of your team are going to have responsibility for social media. This will improve the consistency and regularity of your communications and ensure that everything is on-message.
How often are you going to post?
It's vital to keep to a regular schedule of monitoring, responding and posting. However, this doesn't mean you have to spend hours on sites like Twitter and Facebook. Instead, set aside a regular time to manage your social media communications each day so that it doesn't eat into your other core business activities. Tools like Hootsuite allow you to schedule posts in advance.
A quick guide to the main social media sites
Twitter
Twitter allows you publish (tweet) short messages (140 characters maximum) and also share (retweet) other people's posts with your network of followers. Small businesses typically use Twitter to post news, provide links to key website pages and to share useful content such as blogs and guides.
Although Twitter allows you to broadcast messages, it's fundamentally a networking tool so it's important to listen and respond and not just talk at your audience. You can also use hashtags to join popular conversations on Twitter.
LinkedIn
LinkedIn has become the de facto business networking tool, connecting millions of professionals around the world. It can help you to promote your own products and services; find new customers and partners; keep tabs on your rivals; recruit staff; and gather market research. Many business owners have their own personal LinkedIn profiles as well as a company page.
LinkedIn groups allow you to connect with specific audiences, including those in your business sector or local community. This can be a great way to establish yourself as an expert in your field. Reach out by sharing and supporting others, not by overtly selling. LinkedIn also allows you to enhance your reputation by connecting with key people and encouraging them to recommend and endorse you.
Facebook
Not every business is on Facebook – while it's good for many small firms, such as retailers and other businesses that sells products to consumers, it may be less appropriate for professionals or consultants, for instance.
However, if people "shop" for your products, then they will probably expect to find you on Facebook. In fact, "social shopping" is growing – many consumers go on Facebook to find offers and the site is now trialling "buy" buttons.
Above all, Facebook is a place to bring your brand to life and show the personality behind your business name. It's well worth posting a variety of content, including videos and images. Facebook users love to talk to real people so always reply to customer comments. Get it right and you'll be rewarded with customer "likes".
Google+
Google+ launched relatively recently, in 2011, but it already has more active users than Twitter and Instagram.
It has many unique features such as Circles – which allows you to target your messages at specific groups of people. That makes it ideal for anyone that wants to keep business and personal posts separate. Other features include Hangouts – places where you can arrange video and text chats with groups of people.
The other advantage of Google+ lies in the name – it's Google; and that means that your presence on Google+ could well improve your Google search results.
Pinterest
Pinterest is an image-based social sharing site, popular with many small businesses that want to show off their products using good-quality photography.
For consumers, Pinterest has become an online shop window where they can get inspiration, browse and often buy – anything from food to fashion; and interior décor to crafts.
Individuals or businesses on Pinterest "pin" images on themed "boards". These are usually a combination of their own images and others from the site that they have "repinned". Others can also repin your images so your products can be seen by a growing number of people.