Ecommerce has made selling products easier, quicker, and cheaper for most brands. But when it comes to fashion, the high street still dominates. Customers want to feel the quality, try the style, and make sure everything fits just right.
But how can new brands approach retailers? What's the best way to pitch to them? And what should you expect from a retailer deal? We talk to Jonnie Matthew, founder of Solillas.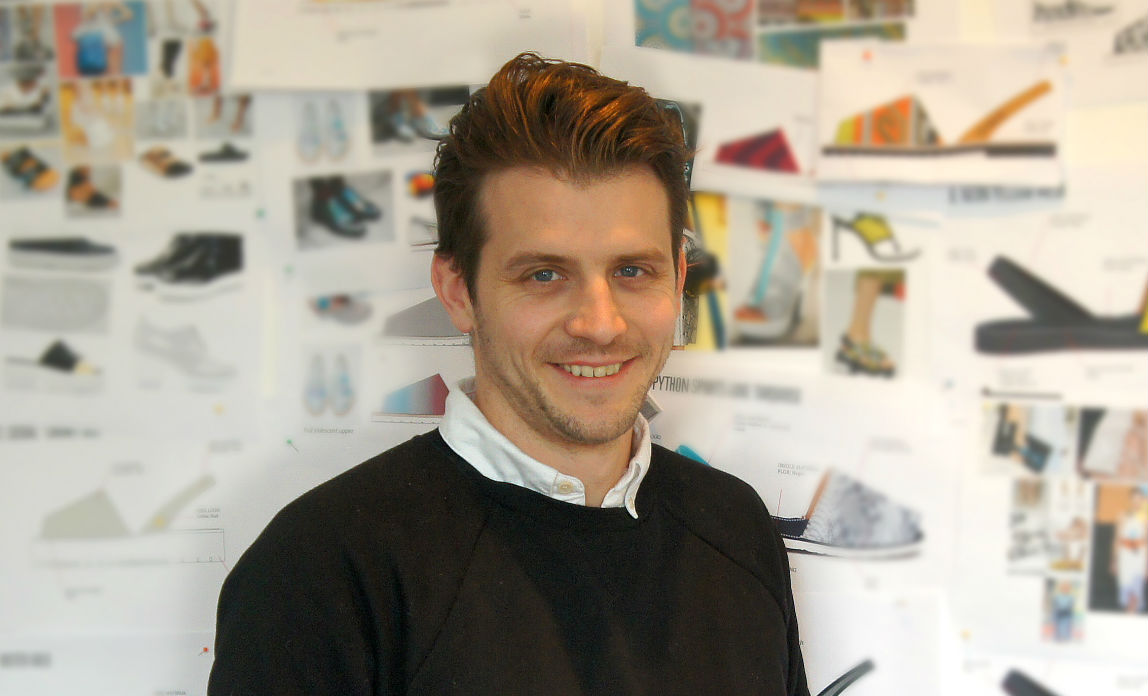 Over the last eight years, my wife, Sarahjayne, and I have grown our footwear brand Solillas from the ground up. You can now buy our shoes from top high street retailers such as Office, Urban Outfitters, and Abercrombie and Fitch, to name just a few.
Fortunately, I had some experience in retail through my work with Caird Capital, so I knew the ropes. However, there was still a lot of learning to do on the job.
Growing the Business
We started the business part-time in 2009 while carrying on our day jobs. The idea was simple: we would focus on the traditional Menorcan sandal design, but update it for the modern age. We also wanted to use traditional methods and materials, keeping the production local to Menorca.
At first, we built a website and started selling our shoes online. But we soon realised the limitations of ecommerce for fashion: it's a slow process, takes a lot of marketing, and we had to process the returns of products that didn't fit.
Fortunately, a buyer from Urban Outfitters saw one of our adverts and bought a pair of our sandals. Falling in love with her purchase, she got in contact and asked us to come in and pitch.
I think if we were to go back and do it again, we would still set up our own online shopfront. I would also have scoured my personal and business network to find a high street buyer sooner, rather than waiting for them to come to us. As it happens, we got lucky, and things developed rapidly from there.
Our Breakthrough Moment
What no one tells you is that once you have your first retailer on-board, others quickly come calling. We went in and delivered a very thorough pitch to Urban Outfitters. We outlined our brand story and USPs, our design philosophy, and our plans for the future. We also took along a few pairs of our shoes to give them an idea of the range we could offer (something I recommend to anyone pitching to retailers).
Following the successful pitch, it took around six months for our products to start appearing in stores. Yet, within a few weeks of them going on sale, we got a call from Office asking us to come and pitch there too. Within two weeks we'd signed a deal, produced the footwear, and were selling them in store. So, things really can move very fast once you get going.
Retailers want some certainty. So, if you can demonstrate that you are able to meet their production and delivery requirements, that the business is financially sound, and that you have a long-term plan, they will feel much more comfortable buying from you.
Never overstretch your capabilities – it's likely to backfire. You won't be able to deliver, the retailer will cancel their order, and you'll be left with loads of stock you can't sell - and a tarnished reputation with buyers.
However, retailers will work with you – especially as a new business. Office, for example, really understood the benefits and limitations we had as a small business. They knew that huge orders would be difficult for us to deliver at short notice, but we could deliver limited runs quickly and be flexible to meet their processes and systems.
Demands were high, but we knew high street retail was the way to go. Instead of investing hard in PR or advertising, we put our money and resources in the areas where we were weak, such as packaging and delivery, so we could make good on our promises. In the long-term, this strategy has helped us forge lasting relationships with some amazing retailers both in Europe and the US.
Jonnie's top tips:
"Act big and you'll get to play with the big players. This might require scaling-up some resources so you can deliver your promises, so be honest about what you need and what is superfluous. Don't try and do everything at once!"
"Don't be afraid of contacting high street retailers. They might seem big and scary, but they are looking for unique new businesses to keep their own brand fresh and interesting."
"Never underestimate the cost and complexity of delivery. Getting a specific number of products to a specific place, packaged in a specific way and at a specific time is tricky and expensive. Research thoroughly and build it into your costs."