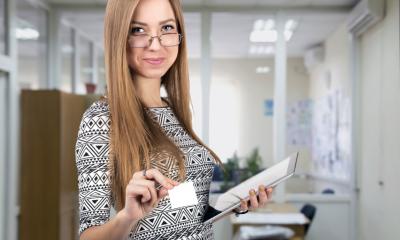 If starting a business is a new experience for you, there are many things you'll need to learn. Some tasks will be easy, others seemingly impossible, but even your mistakes will offer valuable lessons.
When you start your own business, you'll face tough challenges and decisions, but thankfully, help is available. There might be times when you need specialist advice. At other times, simply being able to share your concerns with someone you trust will help you.
Sometimes you'll have to pay for business advice, but that doesn't mean free advice is worth any less. A simple show of support by friends and family every now and again can also work wonders.
National support
Acas provides information and advice to businesses on a wide range of employment issues with the aim of improving employment relations. The Acas website contains a wide range of tools and information as well as details of the nationwide Acas training courses.
The Companies House website provides guidance and forms for businesses setting up, running or closing a limited company or limited liability partnership. It contains detailed guidance on your filing obligations and links to the documents you may need to file and maintain your company records.
The HM Revenue & Customs (HMRC) website contains information on all aspects of tax for individuals, partnerships and companies from self-assessment to VAT, Corporation Tax to PAYE, inheritance tax to Stamp Duty. You can also access HMRC's online services through the website allowing you to file returns and pay your tax liabilities online.
Those starting or managing a business in England can call the Business Support Helpline on 0800 998 1098. In Scotland you can get help from Business Gateway, whilst those in the Highlands can access the Highlands and Islands service. Northern Irish entrepreneurs should visit the Invest Northern Ireland website, whilst the Welsh Government website Business Wales is Wales's key enterprise website.
Enterprise Agencies and other sources of help
Local Enterprise Agencies also support people starting or managing their own small business. Find your nearest Enterprise Agency via the website of the National Enterprise Network. Check out your local Chamber of Commerce, too.
If you're aged 18-30, the Prince's Trust might be able to help you (maybe even with a grant of £500). The organisation can be contacted on 0800 842 842.
Your bank will have a small-business adviser, but these are more likely to focus on funding and banking. Some banks have dedicated websites containing news and advice for small firms (eg HSBC Insights Hub).
Do you need an accountant?
You don't need an accountant to start your own business, it's relatively straightforward. To save money, you could do your own tax returns (or pay an accountant to do them for you). Filing end-of-year company accounts is more complicated, and when you add VAT and PAYE, hiring an accountant might seem a cost-effective solution. You must consider the cost (usually a monthly fee) against the benefits.
When looking for an accountant, seek recommendations from other businesses, as well as your bank, professional/trade association or Enterprise Agency. You can search a directory of accountants on the website of the Association of Chartered Certified Accountants.
Business mentors and small business organisations
Many entrepreneurs swear by business mentors, who are usually successful entrepreneurs who are prepared to share their knowledge. Some business mentors charge, while others are paid by business-support organisations, which means you don't have to pay.
You must try to harness the power of networking. Speaking to other businesspeople enables you to share ideas and experiences - and maybe pick up some business in the process. You could join a trade organisation or community association, local Chamber of Commerce or membership organisations such as the Federation of Small Businesses and the Forum of Private Business. Thanks to virtual networking, there are numerous online communities and discussion forums small firms can get involved in, too.
In addition, there are an increasing number of websites providing free advice to SMEs, start ups and would-be entrepreneurs. In addition to our Start Up Donut, there is Shell liveWIRE and Enterprise Nation.