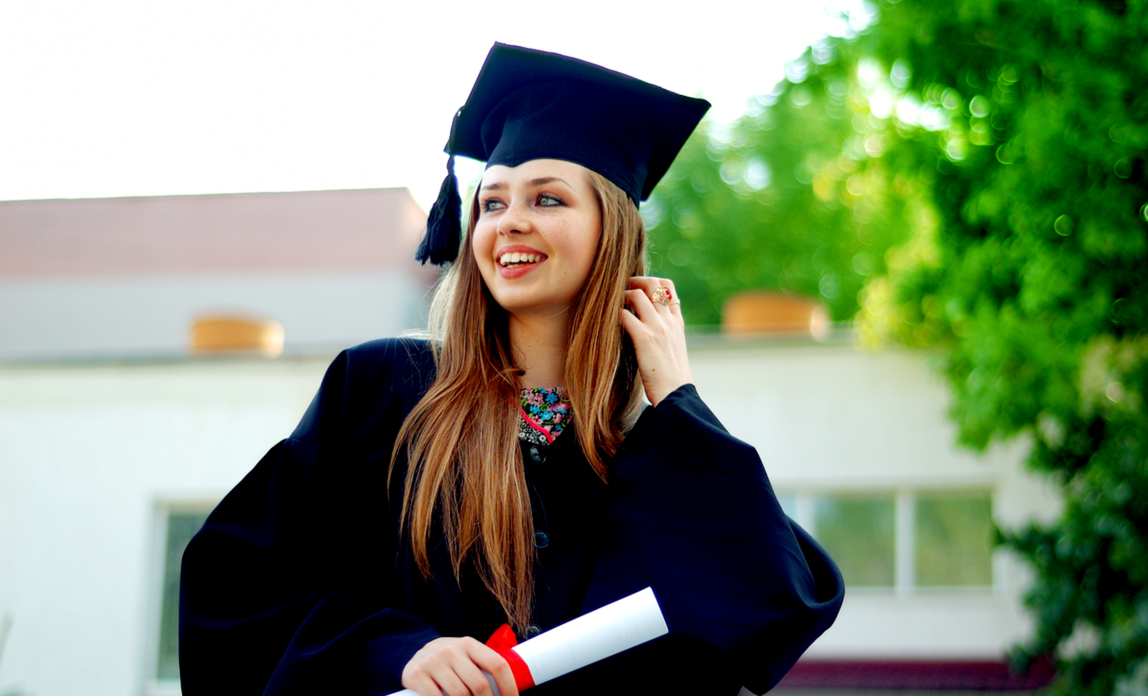 Are you coming to the end of your university course and wondering what to do next? It's become a much more popular option for large numbers of graduates, but why would you start your own business?
1 Avoid unemployment…
Despite the fact that employment prospects for graduates have improved, there's still no guarantee you'll find a job, let alone a job you want. Statistics released by the Higher Education Careers Service show that 5.7% of recent graduates were unemployed after they graduated in 2016. Starting your own business could be the best way to avoid unemployment.
2 Competition for good jobs is tough…
The same report also shows that 11.1% of graduates had to settle for low-skilled jobs working in retail, catering or as waiting staff with 3% working on zero-hours contracts. Starting your own business could be the best way to avoid ending up in a humdrum job that doesn't make best use of your skills or education.
3 You dream of riches…
There are no guarantees, and you might earn less - or little or nothing - by working for yourself. However, running your own business could provide you with more income. So what are you likely to earn working for someone else? The average starting salary of recent graduates (2016) was £21,690 according to the Higher Education Careers Service.
4 You dream of fame…
Many young entrepreneurs now enjoy celebrity status. One example is Richard Reed, who co-founded Innocent Drinks in 1999 with fellow Cambridge University graduates Adam Balon and Jon Wright. Reed studied Geography at St John's College and then worked in advertising for four years. The three friends started off selling wholesome smoothies from a stall at a London music festival in 1998. Now 18-years old, Innocent has crushed 7.5bn portions of fruit into their products and has donated over £10 million to charity. Reed is a regular on business TV programmes and is one of the UK's best-known business people.
5 You want greater flexibility…
Don't fancy early mornings? Want to pick which days you work? Much will depend on the type of business you start, but working for yourself could grant you much more flexibility to live life your way (including possibly starting your working day a bit later!). That flexibility is unlikely to exist working full-time for someone else. Running your own business might even enable you to work from home or another location of your choice.
6 You want to be your own boss…
Don't want someone else telling you what to do? Perhaps you'd rather call the shots and decide your own destiny? Fair enough, but with power comes responsibility, which means you must make your business a success. Do you really have what it takes? And running your own business can be a lonely, erm, business. It's not for everyone, but if you succeed, the rewards and sense of satisfaction can be much greater.
7 You have a great idea…
One of the best reasons for starting your own business is coming up with a great idea. Great business ideas come from many places, for example, you might spot a gap in the market or seek to earn a living from one of your passions. You and your university friends may have thought of a good business idea. You'll still need to test your business idea before starting up, and you'll still need to work hard, show desire and commitment and get your share of luck.
8 You want excitement…
There's no doubt about it, starting your own business and growing it into a larger, more successful enterprise is a great challenge. There's an element of risk, but this can be a source of great excitement. Working for yourself involves highs and lows, so you really need to carefully consider whether running a business is for you. It can be unpredictable, too. Some days you might question why you ever started your own business and on others you might think it's one of the best decisions you've ever made.
More on this topic: