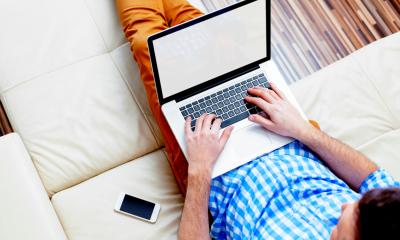 Part-time businesses are booming. Growing numbers of UK adults use their spare time to grow a new business or earn extra income
And although some part-time entrepreneurs just want to make ends meet, people create spare-time companies for other reasons too.
For example, some find that starting up in their spare time is a good way to reduce the risks of creating a business.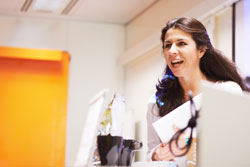 "The biggest thing putting people off starting a business in the UK is fear of failure," explains Emma Jones, founder of Enterprise Nation. "Starting part-time is a great way to allay these fears."
"You can start any kind of business in your spare time," continues the author of Working 5 to 9: how to start a successful business in your spare time. "I profiled 60 businesses in the book, selling everything from shoelaces to sausages!"
What makes a good part-time business?
Technology has lowered many of the traditional barriers to starting a part-time business.
Ecommerce is a brilliant way to set up a business without placing a huge burden on the person running it. A good ecommerce website can bring in sales while you're doing your day job.
But, as running a company in your spare time can be exhausting, it's wise to choose something you get pleasure from. Motivating yourself to work at evenings and weekends is easier if you enjoy it.
Planning your part-time business
For the best chance of success, approach your part-time business with a professional mindset.
"Write a business plan to set yourself goals, but keep them achievable," advises Emma. "Make sure your objectives take into account how much time you have available."
If your part-time business is something you get excited about, be careful not to let this cloud your judgement. You need enthusiasm and self-belief, but you must remain realistic. Think everything through.
Remember about the people around you
Most spare-time businesses are run from home. To make sure you work efficiently, maintain some separation between your home and work lives.
"Create dedicated space in the house from which to run the business," suggests Emma. "That way, when you return from your day job, you can relax for a bit before heading into the 'office' to work on the business. It will put you in the right frame of mind."
However, it's important to keep your family's support and understanding. Your part-time business is bound to have an effect on them.
"I prefer the term 'work-life blend' over 'work-life balance'," continues Emma. "With a bit of doubling up, your business and your family can blend together easily. Need to do a local flyer drop? Take the kids!"
"Ultimately, your most precious asset is time," she continues. "Focus on spending it on what you do best, and outsource the rest."
Outsource your part-time business
You can outsource functions like accounting, administration, order fulfilment and marketing. If you need to handle customer enquiries during the day, try a virtual office service.
Having said that, outsourcing isn't essential. There will be some jobs you - or family members - can do without having an adverse impact.
What about your employer?
Most successful part-time businesses have the support of the business owner's employer. But it can be hard to broach the subject if you're not sure how your boss will react.
"Most employers I've spoken to are happy for their employees to run a part-time business," reassures Emma. It can help if you explain how the skills you develop running your own company will benefit the day job, too.
Always check your employment contract. It may prevent you from working in the same sector, particularly if there's a potential conflict of interest.
Going from part-time to full time
Not every part-time business owner wants to create a full-time enterprise. But what if your company starts to take off?
"You'll have two key questions to answer," explains Emma. "First of all, do the finances stack up? If the business is generating enough for you to live on, that's great."
"Secondly, what does your gut tell you? Many part-time business owners I know reached a point where they felt the business could only achieve its full potential if they committed full time."
Managing your money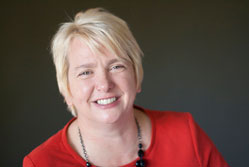 Elaine Clark of CheapAccounting.co.uk explains how to get to grips with the financial side of a part-time business.
1. Get registered
"Register with HMRC as soon as you're incurring costs or have customers. In general, you can either set up as a sole trader or create a limited company. Which is best will depend on your circumstances."
2. Put cash aside
"Rather than paying tax as you go, you'll have to pay it to HMRC in a lump sum. Set money aside for this. Depending on your company structure, you may also have to pay National Insurance contributions."
3. Have a system
"Have a way to record income and expenses. It can be a manual system, a spreadsheet, or an online accounting system. Legitimate expenses reduce your tax bill, so keep your receipts."
4. Know your profit
"If there's one thing you need to know, it's your profit. Without profit, you're not running a business - it's an expensive hobby!"
5. Don't let it get to you
"Lots of people don't like doing their finances, but don't let that sap your enthusiasm for your business. An accountant can make sure you're doing things the right way and relieve the burden of your accounts."