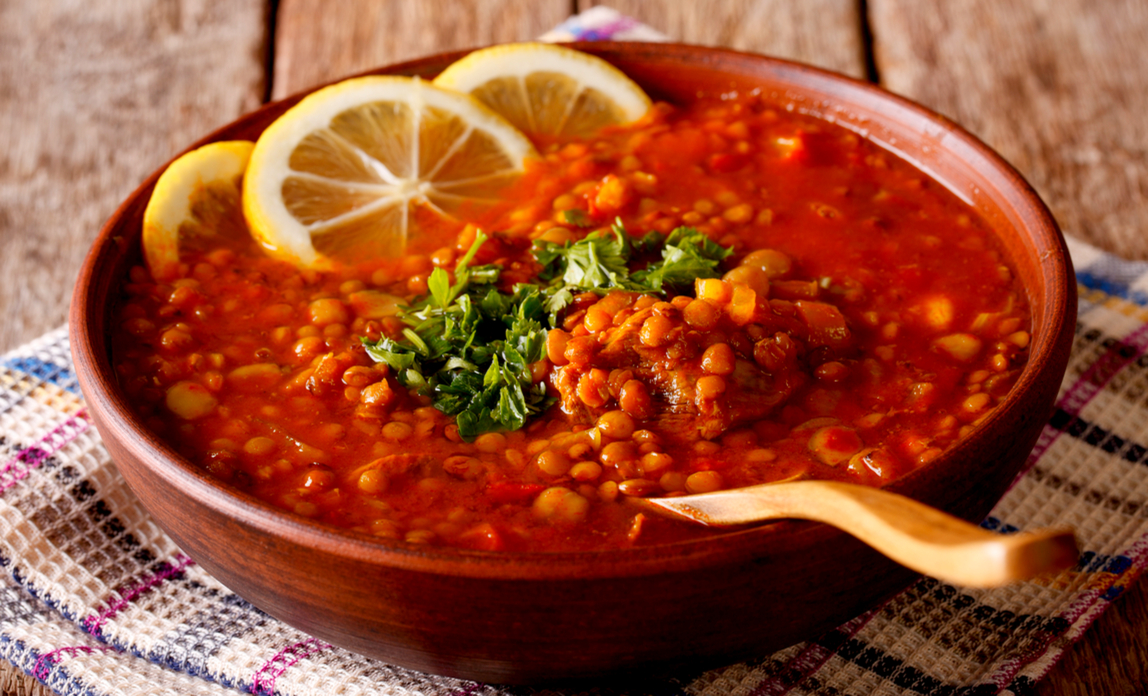 Passionate about food and craving independence, Djamel Ait Idir opened Algerian café-restaurant Khamsa in Brixton with his wife Sabrina. A decade later, it's still going strong. Djamel tells us how he got started, and what he's learned along the way.
"I've loved cooking since I was a child, and wanted to put my skills into something I cared about. I was a pastry chef for three years, and then I went to Westminster University and did a diploma in culinary art.
"When we got married, I said: 'let's start our own business'. Running your own business gives you the freedom to be more creative and adventurous, even though there are ups and downs.
Finding the perfect premises
"People in London have been getting into healthier foods for years, but there aren't many Algerian-Berber restaurants, so we were confident there would be a market. But the location absolutely had to be right.
"We liked Swiss Cottage and found a place there, but that fell through. Then it came to me - Brixton. My business idea would work better there anyway, because it has a large African community. We searched on Gumtree, found the perfect premises on Acre Lane - one of Brixton's main streets - and contacted the landlord. Soon we'd agreed a deal.
"We contacted Lambeth Council to register, and they sent an inspector around after we'd got the place right. From my college course, I had very good knowledge of food hygiene/safety rules, but I had to find out about some health and safety regulations.
Keeping costs down
"Money was tight, and our quality of life dipped temporarily, but starting your own business involves sacrifice and compromise. We had some savings, but also went to our bank with our business plan and they gave us a loan, as well a free 45-minute advice session.
"My wife and I are degree educated, but we had no formal business training. You don't need a business studies degree to start your own business.
"I redecorated the premises; we made our own seating and replaced the doors. Before opening, I also sorted out business insurance. We bought all our furniture, pans and crockery cheaply online and from second-hand shops, and even  designed our own menus using a simple Windows template.
Giving customers what they want
"To test the waters, we started off doing just coffees and cakes. The problem was, there are plenty of other cafés in our area that sell drinks, cakes, salads and sandwiches.
"We needed to offer something different, so we started selling traditional Algerian hot meals, which proved hugely popular. We were on to something, and introduced more authentic Algerian dishes.
"We're very honest with our customers and do what we can to ensure they keep coming back. If people like what you do, they're more likely to recommend you - word of mouth is hugely important.
Hard work and success
"We made a lot of little mistakes at first. In food businesses it's easy to misjudge demand, but you learn what people like and dislike, and when they're most likely to want them. I've had to learn to accept criticism and not take things too personally.
"Frequently, I need to keep working after we close, so I don't usually get to bed until late. It was hard work to begin with because there was just the two of us, but it was rewarding. We didn't take on staff until we could afford it.
"What makes Khamsa successful? We're are friendly and honest, and the place has a good atmosphere. The food is good, too, of course. Everything is fresh - we buy our food from the local market every day.
"Since opening and establishing the business, we've reinvested. For example, we didn't have the money for a dishwasher to start with. Buying one saved us a lot of time - time we can spend doing other things."
Djamel's three key lessons
"Think carefully about equipment and stock before you buy. You need to keep your start-up costs to a minimum. As the business grows, then perhaps you can spend a bit more"
"Be passionate. No one will believe in your business if you don't. Passion can also carry you through when things are tough or don't go to plan"
"Have patience, too. Don't expect immediate results, you have to build a business gradually"