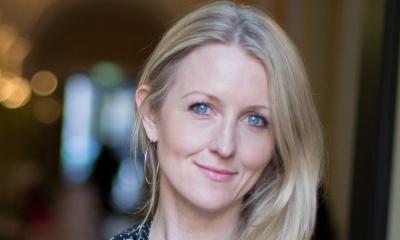 The Work Crowd connects marketing and PR professionals with businesses that are looking for talented freelancers. Founder Alice Weightman explains how she developed the spark of an idea into a thriving business
Sometimes you have a business idea and you know that if you don't act on it, you'll always regret it. I had this experience while I was running my headhunting firm, Hanson Search; a series of encounters sparked an idea that eventually became The Work Crowd, an award-winning platform that connects businesses directly with talented marketing and PR professionals to help grow their businesses.
I love headhunting - finding and matching people, transforming careers and building businesses. Over the years I have met thousands of industry professionals to talk about their career aspirations and how to hire the best PR and marketing talent.
Spotting a gap in the market
In fact, my business idea came out of a number of these conversations - when I realised that many start-ups, small businesses and even larger agencies were looking for a more agile way of working. SMEs had limited budgets and agencies were looking to change their business model to follow more project-based work. They all wanted affordable short-term or part-time help they could trust but didn't know where to look.
Around the same time, I was approached by a number of mums at the school gate who heard that I was a headhunter in PR and marketing and wanted advice on how they could reignite their careers after taking a break to look after their kids. These were incredibly talented people that wanted to work flexibly but didn't know where to start.
But I soon discovered that a need for flexibility and a more balanced lifestyle went far beyond parents. Many talented individuals wanted to work in a different way. I also realised headhunting wasn't the solution and that technology could do it faster, cheaper and smarter than me! The Work Crowd was born.
Turning my big idea into reality
My aim was to take the Airbnb model and translate it to the freelance world, providing an online marketplace to connect freelancers with clients. I hoped to empower individuals to work in a way that suited them, while offering businesses access to the marketing and PR talent they needed.
For me, the biggest challenge of starting an online platform was understanding the technology. Building and running an online platform means working with developers, product managers, UX people - none of which I had done before.
Finding an IT development partner was the first challenge. As a non-expert, it was very difficult to judge what I should be looking for. Some companies like to talk strategy, whereas others are more focused on implementation. I asked for lots of references, to give me a true idea of the strengths and weaknesses of each one.
I had to learn about the process of building an online platform, starting with a proof of concept, to show that the idea actually worked, and moving on to the building of a Minimal Viable Product (MVP) - a basic version that allowed us to test the site with users. It's all about starting simple and scaling up, incorporating feedback as you go.
I have found building an online platform is like building a house - keeping to budgets and deadlines is a challenge! You have to do lots of pushing back to make sure you get what you want. In the end it took longer than I expected, but I managed to keep it on budget by being firm about what we could afford.
Building the community
Once the platform was working effectively, we could focus on establishing and building our community. It's a constant balancing act to make sure we've got enough freelancers and projects, but in just under a year, we've acquired 1,400 freelancers, 325 clients and over £1m of projects. So, we're really happy with the progress so far.
The process has reminded me how tough it can be starting a business. You need determination and vision to drive your idea forward. But I love the challenge and knowing that I acted on my instincts and didn't ignore that initial spark of inspiration. Otherwise I'd never have known what could have been.
Alice's three key lessons
Trust your gut. If you have an idea that you genuinely feel can be successful, give it a go. Otherwise you'll regret it;
Talk to as many people as possible to find out what you need to know to make it happen. The decisions are down to you, but you'll learn about your options more quickly;
Be firm about your budget and the timescales when building a web platform. Partners will try to persuade you to invest more money, but stick to your guns, or it could get out of control.
Alice Weightman is founder and ceo of The Work Crowd, an online platform that connects quality freelancers with exciting projects in PR and marketing. Alice also runs the headhunting agency Hanson Search.