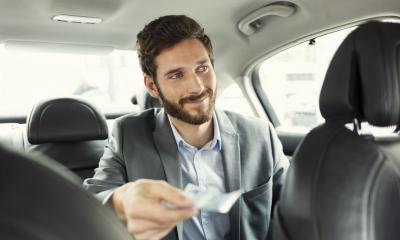 Looking for flexible and varied driving work? Running a minicab business might fit the bill. Our easy-to-follow guide will help you to start up and run your own business.
Research your target market
Estimating demand
In many areas the private hire vehicle sector is very competitive. Local authorities have no powers to limit the number of private hire vehicles they license so it may be that there are already too many cabs in your area chasing too few customers. Don't forget, you will be competing against:
other minicabs/private hire vehicles - including motorcycle PHVs
hackney carriages (or taxis) which can work off ranks and ply for hire
public service vehicles (PSVs) such as minibuses offering, for example, transport to local airports
free supermarket buses
local public transport systems
stretched limos
Remember that in many places PHV drivers can sign up to a smartphone cab booking service and this has led to an increase in the number of cabs operating in these areas. As well as Uber and Kabbee, booking apps include Bolt (formerly known as Taxify) and Kapten, both of which launched in London in 2019, as well as shared-ride service Via Van. There has also been a big increase in the number of cabs licensed by other authorities coming into an area, increasing competition even more.
So check out the competition. How many taxi and private hire businesses are already operating in your area? What are your local bus services like? Are any airport transport services offered? There are lots of places which people with no car of their own might have difficulty travelling to and from, such as:
local shops
doctors and dentists surgeries
hospitals
railway stations
leisure attractions
You could visit as many of these as possible and see what arrangements already exist for people to call a cab.
Finding a niche market
It may be that you will be able to provide a particular service that is not at present being adequately catered for. To find out what this might be, there are a number of things you could do:
see how long it takes for a cab to arrive to pick you up in the early hours when pubs and clubs shut down. A long wait might indicate a shortage of cabs at this time of night. You could consider providing a PHV booking service from inside a nightclub premises
find out if there are some areas which are poorly served with buses, but which have large numbers of residents such as elderly people, or people with young children
approach major firms in the area and see if they would be interested in setting up an account with you to transport their employees or visiting business people
consider whether there are opportunities to provide transport services to your local authority - for example for school children or hospital patients
make sure that local pubs, clubs, hotels, restaurants and so on are happy with the transport arrangements already in place for taking their staff home at night - you could offer a discounted service in return for being first on the list to be called when a customer wants a cab
check how many cabs are offering wheelchair access - find out if local retirement homes are already well served by taxi and private hire vehicle firms
talk to cab drivers to find out if they're ever so busy that people have to wait ages to be picked up
Find out what people want
Ask as many people as possible:
if they are happy with local taxi and private hire services. If not, what would they like to see?
if they ever have difficulty obtaining a cab when they want one
how they most commonly book a cab - for example, by phone, using a smartphone app, or calling in to a minicab office
roughly how much they spend on local taxi trips
what they think of your business proposals
Research current trends, plus legal and tax issues
Decide what to charge
How to set fare levels
The fares charged by private hire vehicles are not controlled by the licensing authority. If you are going to obtain work from an operator who takes bookings and radios them to available drivers you will probably agree a fare scale with the operator. In many cases the operator will give the customer a quote when the journey is booked and these quotes need to be consistent.
If you are going to handle the bookings yourself you'll need to set your own fare levels. Bear in mind that:
the sector is very competitive, with lots of existing firms undercutting each other - more customers are using smartphone apps to book a PHV or minicab and this is driving down fares
it's important to charge fares that are high enough to cover all your costs and overheads as well as your personal living expenses
It is generally accepted in the trade that private hire vehicle fares are between 5% and 10% lower than taxi fares. It would be helpful to obtain details of the current taxi tariff in your area and work out the fare for a typical journey. You could try using an online taxi fare calculator tool to find out average fares in your area.
You can then build up your own fare scale, which might be on the lines of £3.00 for the first mile and £1.50 for each mile after that (figures included for illustrative purposes only). Unlike taxis, private hire vehicles don't usually add extra charges on for luggage and so on, but many will charge an extra, say 50%, for evening and night work.
For long journeys you might decide to make a charge for the day instead of charging per mile. You might also make a charge if you wait for a passenger - for example while they have a hospital appointment.
It's a good idea to review your fare scale every year to make sure that you are still covering your costs, overheads and personal expenses. This is especially important during periods when fuel prices go up rapidly.
Fuel:takings relationship
One way in which you can check that your fares are not falling too far behind is to work out the relationship between the amount you spend on fuel for, say, one week and the amount you receive in fares.
For example, you might spend £100 on fuel and earn £600 in fares. If you divide £600 by £100 you get a fuel:takings ratio of 1:6, meaning that for every £1 you spend on fuel, you earn £6. Aim to keep the ratio fairly consistent if you can.
What about a meter?
Private hire vehicles are not obliged to install a meter, but you can do so if you wish, except in London, where they're not permitted. However, if you do install a meter, bear in mind that:
it will be tested by the licensing authority and have an annual check
the licensing authority must be told when you change the fare scale
some licensing authorities will set the fare scale you can charge
Tips
Some of your customers may give you a tip, particularly if they feel that a good service has been provided. The amount will vary, from a few pence to 'round up' the fare to the nearest 50p or £1, to 10% or so of the fare, depending on the customer. Some types of customer never tip. It's important to keep a record of any tips you do receive.
Establish your customer profiles
Because you will not be able to ply for hire (that is, pick up a customer who hails you in the street) or work off a rank it's important to give some thought to how your customers will find you.
You may decide to join up with an operator, who receives advance bookings from customers, either online, through a mobile booking app, by telephone or in person when they call in at the private hire or minicab office. (If you are working for yourself - rather than getting bookings through an operator - you'll need to get your own operator's licence.)
Your customers may fall into one of two categories, cash customers and account customers.
Cash customers
Although these customers have booked the transport with the operator, they will pay you at the end of the journey. This type of customer includes:
members of the public who need transport to and from shops, railway stations, pubs, clubs, restaurants and so on. In many cases these customers might ring the operator on a free phone number which the operator has provided (for example, to major supermarkets). Alternatively, they may select them using an online or mobile phone journey price comparison and booking service
local business people who require transport every now and then
Some of these customers will give you a tip.
Account customers
Account customers are firms or organisations which need transport on a regular basis but the people who are transported are not necessarily the ones paying. For example, contracts might be entered into with the following:
large companies
local authorities, education departments (for schools contracts), the Department for Work and Pensions
catering establishments and clubs/pubs, to take staff home after work
The operator generally invoices account customers at agreed intervals (say, weekly, fortnightly or monthly) and then pays the drivers for the trips they have done.
Drivers who have signed up to a smartphone cab booking service are generally paid weekly, direct into their bank account.
Busy times
Many businesses find that Friday and Saturday night are the busiest times of the week, but demand will depend on the service you offer and whether you have decided to specialise in a certain type of transport, for example, the school run.
Special offers and discounts
You might decide to offer a discount to any account customers you have. For example, you could offer a 20% discount to local restaurant owners for taking their staff home at the end of the evening. In return the restaurant management would always ring your firm first when one of their customers wanted a cab.
Decide which services to offer
There are a number of different services provided by those working in the private hire sector. As a first step, give some thought to how your particular business will operate.
Providing driver-only services
It may be that you are a licensed driver who does not own a vehicle, but who will drive a vehicle belonging to someone else. You'll pay the vehicle owner a fee. For example, London minicab operator Addison Lee offers drivers a vehicle rental scheme. The rent becomes cheaper the more journeys the driver completes.
Things to find out include:
are there licensed private hire vehicle owners who are looking for drivers
what shifts and days are available
what is the fee and what this covers
You may be able to contact vehicle owners through a local private hire vehicle association, or in response to advertisements in a trade journal or local paper. Experienced owners may also be able to give you an idea of the level of income you can expect.
Operating as an owner-driver
You may decide to operate as an owner-driver. Don't forget that both you and your vehicle must be licensed. You'll need to take out hire and reward insurance.
Give some thought to:
who will take the bookings for you - remember that you can't accept a fare unless it's been booked through a licensed operator
whether you will hire your vehicle out to another driver (who must also be licensed)
Joining a centralised booking service
Because private hire vehicle trips must be pre-booked, you may decide to obtain work from an operator who takes telephone and smartphone bookings - or bookings from customers calling in to the office - and radios them to drivers.
It would be a good idea to approach local operators to find out:
if they would welcome another driver joining them
roughly how many jobs you might expect per shift
approximately how much you might expect to earn per shift
what they charge in fees and commission and what this covers
Setting up as an operator yourself
You may decide to handle the bookings yourself, and possibly attract other drivers to your business. Things to find out include:
how you will obtain work (for example, will you be able to obtain valuable account contracts)
whether you are likely to attract other drivers to your business
how much the equipment you will need will cost
how much to charge the owner drivers who use your bookings service
what they expect to receive in return for the fee you charge them
the correct treatment for VAT purposes
Don't forget to check your local authority operator licensing requirements.
Advertising your services
However you decide to operate, it is essential that your potential customers know about you and the services you provide. Even if you plan to obtain bookings from an operator you could still consider having business cards printed to hand to customers, to put through their letterbox if there is no reply when you call to pick up a fare, or to pin up near a public telephone. Leaflets describing the services you plan to offer could be distributed to all those areas and organisations which your market research has identified as likely to need transport. If you're based in London, you could consider signing up to a cab-finding app like Transport For London's Cabwise, or one of the minicab booking apps like Kabbee.
Image
It is important to pay attention to your personal appearance and to the condition of your vehicle. Customers prefer to hire drivers who are smartly turned out and who provide a professional service. And it's not just your vehicle you need to think about. You need to dress smartly and not look as if you've just rolled out of bed. Hackney drivers in Plymouth were banned from wearing jeans, football tops, hoodies and flip-flops after complaints from the public. You want to build up a loyal customer base of individuals and firms who use your services on a regular basis and for this reason the image you project is important.
Handling the cash
Many of your customers will pay you in cash and you will need a secure money bag in which to keep it as safe as possible. You should be aware that taxi and private hire vehicle drivers are increasingly the victims of violent theft so give some thought to how you will protect yourself and your takings. You could consider installing a vehicle CCTV system in your car - these have been found to discourage violence.
Buy an existing business
You might decide to buy an existing minicab business rather than start your own venture from scratch. Buying a going concern can mean that:
the vehicles, premises and equipment (like a data despatch system) are already in place
there may be established account customers
the business can generate income immediately
suppliers like petrol filling stations and servicing and repair businesses have been identified and relationships established with them
the business has a track record which can help if you are looking for finance
staff are already in place
However, look critically at any business that you are interested in to make sure that the price you negotiate with the seller is a fair one. Try to establish why the business is for sale - for example, is the owner keen to retire or is there another personal reason for selling up.
Your market research into the sector as a whole and the locality in particular will help you to establish whether or not the owner is selling because he or she can no longer generate enough income from the business. This may not necessarily deter you - many business people are confident that they can turn a failing business around. The important thing is to have established the current position so that the price you pay for the business is not too high.
Other matters to consider include:
the state of the vehicles, premises, equipment and so on. Will you have to spend money refurbishing or replacing assets. Find out if your local licensing authority restricts the type of vehicle that you can use or how old it can be
existing staff rights
how to retain key personnel once you've taken over
obtaining an operator's licence - it can't be transferred from the previous owner
does the business owe money that you will be responsible for
if you are paying for goodwill, to what extent does this depend on the skills and personality of the seller
Ask your accountant to look critically at the business accounts for the past three years and discuss with him or her the selling price in the light of what the accounts reveal. Make sure you budget for other professional fees such as legal fees and valuation and survey costs.