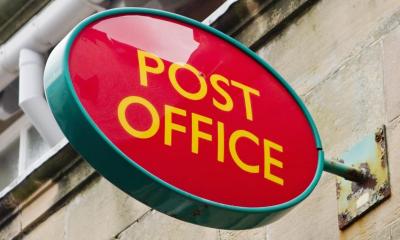 Although the number of Post Offices has fallen in recent years they are still very popular life-style businesses to run. Get the essentials for starting up and running your own Post Office business in our practical guide.
Research your target market
Estimating demand
When you are buying a post office you will need to look at the income from both the post office transaction fees and the retailing activity. The sales particulars will have given you an indication of the previous income from the Post Office and from the retail side for the last 12 months. Because both of these sources of income depend on the number of customers and the amount they spend, it makes sense to give some thought to the following:
is the Post Office business likely to be as busy this year as it was last year
is the retail side thriving, or is there scope for expansion
Alternatively, you may be proposing to set up a completely new retail business and Post Office, or considering installing a Post Office operation alongside your existing retail business. Whichever route you propose to take you'll need to thoroughly research the market for both your retailing activities and the post office services you'll offer.
Which Post Office model
Following the Post Office Network Transformation programme, the operating models for post offices are:
Post Office Locals. These are smaller offices which offer customers a limited range of post office services, but open for longer hours. The post office and the retail business share the same counter
Main Post Offices. These are larger post offices that offer the full range of post office services for longer hours than traditional post offices, from a dedicated Post Office area as well as from a service point on the retail counter
Think about which one of these models might be right for you - they're designed to make it easier to offer retail and post office services for longer hours and with fewer staff. Under these new models there's no fixed payment for providing post office services, you just get paid per transaction.
It is also a sad fact of life that in rural areas in particular small shops and Post Offices are finding it increasingly hard to survive. You will need to make as realistic an estimate as possible of the likely level of demand for the services and products you will offer. The government is aware of the problems of rural post offices and of how popular they are with local residents. From April 2018 they are therefore investing £160m to protect rural post offices from closing and a further £210m over three years to modernise the existing 11,600 branches (of which 6,185 are rural branches.)
Catchment area
It would be useful to identify and note down the different types of potential customers living and working in the area where the Post Office is located. This will help you to determine the range of non-Post Office products and services that you will offer. For example, if many of the local residents work some distance away (say, in a nearby town or city) they are likely to do most of their grocery shopping at the supermarket and you may need to think about offering convenience ('top-up') items or delicatessen goods.
The competition
You may suffer from competition from a range of nearby outlets such as convenience stores, petrol filling stations and newsagents. Many of these also sell stamps or accept payment of gas and electricity bills, have a cash point, and so on as well as offering food and other products that will compete against your retail offer. Have a good look at the competition to see:
what range of food and non-food products they offer
what services they offer
what prices they charge
what are their opening hours
what type of customer are they attracting
what image the shop projects
This might immediately show you either that the existing business is already providing a service that none of the others are offering or that there is a gap in the market that you can exploit. It could also be that recent local Post Office closures mean that people would welcome your Post Office business. Bear in mind however that more and more traditional post office business is now being undertaken by other organisations. For example, the Post Office no longer issues TV licences and people can tax their vehicles online.
Find out what people want
Your aim should be to stock goods and offer services which will stimulate demand so that customers visiting your shop to buy goods will also, while they are there, use the post office services at the same time. Try to establish:
whether there will be enough customers to support your retail activity
whether the post office will continue to attract customers
what additional services customers would like to see offered by the post office
Ask as many people as possible:
what sort of retail products would they like you to stock
how important the post office services are and what else they would like to see
what opening hours would suit them best
whether they would support services such as a newspaper delivery round or home delivery of groceries and so on
Research current trends, plus legal and tax issues
Decide what to sell
It is most likely that you will be taking over an existing retail business along with the post office. The new post office models (Post Office Locals and Main Post Offices) make it easier for post office services to be offered alongside retailing activities, opening longer hours and on Sundays.
In the past, before the new post office models were introduced many post office businesses were run alongside general stores, selling a little bit of everything, from wool to DIY items. These outlets have suffered from intense competition from supermarkets and other multiples. Unless you are planning to locate in a very remote area where customers genuinely have no alternative to your shop it might be wise to consider convenience - or 'top-up' - retailing. You might consider stocking organic or local produce, or products that satisfy consumers' demands for healthy ranges. Think about the possibility of operating under a symbol group fascia like Londis - these generally perform better than independent stores.
Items typically sold by c-stores include:
staples such as bread and milk
snacks, cakes, sandwiches, take-away food, fast food
chilled ready meals
alcohol and soft drinks
fresh fruit and vegetables
newspapers and magazines
cigarettes and tobacco
confectionery
a small range of household and grocery items such as pet food, toilet paper, tea and coffee and so on
Your market research will have helped you to identify the needs of your local community and this will give you some guidance on the range of products and services to offer. If you are located in an area that attracts tourists you might consider stocking items like local food and drink specialities, or rural crafts. Possibly the addition of a coffee shop, tea room or ice cream parlour would be worthwhile.
It is important to monitor demand closely so that you get rid of slow moving and unprofitable lines to make space for more popular ranges.
Don't forget to site your post office counter at the back of your shop so that customers walk past all the items for sale when they want to post a parcel, buy stamps and so on.
Decide which services to offer
Post Office services
The Post Office network as a whole offers customers over 170 different services, although not all post offices offer all services. As well as dealing with people withdrawing pensions and benefits over the counter from a bank, building society or Post Office card account, selling stamps and providing mail services, all branches can offer customers certain services, such as bill payment, home and car insurance, mobile phone E-Top ups and bureau de change facilities. It is important that your customers are aware of the services that are available so that they use your business as much as possible.
Training
Masterstrides is an organisation that guides prospective sub-postmasters through the initial purchase and interview processes. They offer seminars that explain how to run a sub-post office and how to maximise sales.
Post Office Ltd provides training for newly appointed subpostmasters and mistresses so that they are familiar with Post Office equipment, forms and procedures. The training consists of induction training, on-site training plus ongoing support and training on new business transactions. You will be responsible for training any staff you employ to do Post Office work and you must let the Post Office know who they are.
Quality standards
The Post Office will require you to maintain the premises in good order. It is commercially important that your business is clean, tidy and professionally fitted out. Consumers have grown used to the high standards set by the supermarkets and it is essential that:
you only sell good quality products in your retailing part of the business. Pay particular attention to fresh items such as bread, fruit, vegetables or flowers. Be prepared to throw away anything past its best
the business is staffed by well trained and smart employees
staff offer a high standard of customer service
Opening hours
The Network Transformation programme created two new post office models (Post Office Locals and Main Post Offices) that offer post office services as part of a retail business. It is up to you to decide the opening hours for your business and whether you will open seven days a week. If you decide to go down the convenience store route you are likely to be open for long hours every day (particularly if you sell alcohol and want to catch the evening trade) and it is up to you to decide whether or not to offer post office services whenever you are open.
Services to consider
You hope to attract as many customers to your business as possible, as frequently as possible. Having decided on your product range you might also consider whether any of the following would be welcomed by your customers:
a dry cleaning collection and delivery service
photocopying, fax or email service
newspaper delivery
home delivery of groceries
takeaway food such as freshly baked pies and pasties
café/ice cream parlour
Advertising your services
Whatever services you decide to offer, it's very important that your potential customers know about you and your product ranges.
Don't overlook the potential of your window display - a bright, regularly changed display will attract passing trade. If you are going to make a feature of long opening hours, or 24 hour opening, make this obvious from outside your shop.
You can also use your shop window to advertise any special offers or promotions you will make, or to highlight any new services or product ranges you introduce.
You could have a leaflet printed announcing that the business has changed hands. This would give you the opportunity to:
introduce yourself and your staff
reassure customers that their post office is not about to close down
outline the goods and services your business will offer
let customers know your opening hours
tempt customers in with an exciting opening offer
You could distribute the leaflet to local residents and businesses.
Establish your customer profiles
Your market
Depending on your location and the range of goods you sell as well as Post Office services, you may have several different types of customer, for example:
local businesses
local residents such as young families, elderly or unemployed people who are in the area all day
local residents who work elsewhere and who return in the evenings and at weekends
working people who do not live in the area
people on the move, provided you have some parking nearby
holidaymakers
Each category of customer may buy different types of goods and want different Post Office services. Many of your customers will be regulars, with whom you will build up a personal relationship.
Cash or account
Most of your customers will pay you for the goods you sell at the time they buy them and many of them will pay cash. It's a good idea to accept payment by debit or credit card, especially if you sell higher priced items such as wines and spirits.
Generally customers are not offered account facilities unless they have newspaper deliveries or are a business customer, but this will be up to you. Bear in mind that it can be awkward trying to get customers to pay if you have established a friendly relationship with them.
Buy an existing business
You might decide to buy an existing post office business rather than start your own venture from scratch. Buying a going concern can mean that:
the premises and equipment are already in place
there are established customers
the business can generate income immediately
suppliers have been identified and relationships established with them
the business has a track record which can help if you are looking for finance
staff may already be in place
However, look critically at any business that you are interested in to make sure that the price you negotiate with the seller is a fair one. Try to establish why the business is for sale - for example, is the owner keen to retire or is there another personal reason for selling up. Since the Post Office reorganisation, sub-postmasters are generally no longer paid a salary but instead receive payments for each transaction they carry out on behalf of the Post Office. The income from post office work is therefore likely to be a relatively minor part of the gross income of the business so you'll be most concerned to establish the viability of the business to which the post office work is ancillary.
Your market research into the sector as a whole and the locality in particular will help you to establish whether or not the owner is selling because he or she can no longer generate enough income from the business. This may not necessarily deter you - many business people are confident that they can turn a failing business around. The important thing is to have established the current position so that the price you pay for the business is not too high. Bear in mind that Post Office Ltd (POL) must agree to the appointment of the new subpostmaster when an existing post office is sold. Remember too that under the Network Transformation programme Post Offices are being converted to one of three different models:
Community Post Offices - small post offices with no other retail outlets nearby
Main Post Offices - larger post offices offering a full range of services during standard opening hours (9.00am to 5.30pm) as well as from the retail counter during extended hours
Local Post Offices - these offer a restricted range of post office services from the retail counter during all the hours the shop is open
Other matters to consider include:
the state of the premises, equipment and so on. Will you have to spend money refurbishing or replacing assets
the condition of any stock you are buying. Check this over carefully before agreeing a price
existing staff rights
how to retain key personnel once you've taken over
does the business owe money that you will be responsible for
if you are paying for goodwill, to what extent does this depend on the skills and personality of the seller
the level of local competition for the range of retailing activities you propose to offer
Ask your accountant to look critically at the business accounts for the past three years and discuss with him or her the selling price in the light of what the accounts reveal. Make sure you budget for other professional fees such as legal fees and valuation and survey costs.
Post Offices change hands quite frequently and there are generally a number of them advertised in commercial property magazines and websites. The trade journal The SubPostmaster, published by the National Federation of SubPostmasters (NFSP), also carries advertisements for businesses for sale. Visit the NFSP website for more information about buying an existing sub-post office.
The Post Office website contains details of how to go about buying and setting up a sub-post office as well as details of available business opportunities. Visit the Run a Post Office website for details of the application process and case studies of existing postmasters.