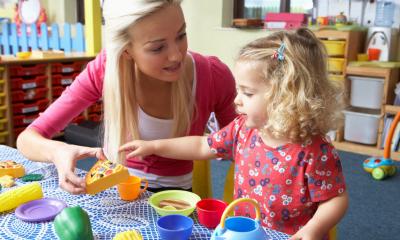 What follows is simply an overview of key laws regarding licensing and registration that affect small business. For more details or specific guidance before you start up, seek professional legal advice.
Find out whether you need a licence
To operate certain businesses you need a licence from your local authority. These include taxi firms, <a data-cke-saved-href="https://www.startupdonut.co.uk/start-up-business-ideas/types-of-business/types-of-business-overview" href="https://www.startupdonut.co.uk/start-up-business-ideas/types-of-business/types-of-business-overview" _blank"="" title="Pet shop">pet shops, boarding kennels, hotels, restaurants, hairdressers, mobile shops, food outlets, massage parlours, sex shops, acupuncturists and tattooists. You'll also need a licence if you plan to sell alcohol.
If you want to open a childminding business or day-care nursery, you must register with the Office for Standards in Education in England, Care and Social Services Inspectorate in Wales, the Care Inspectorate in Scotland or the Department of Health, Social Services and Public Safety in Northern Ireland.
Those hoping to operate public-service vehicles must apply to their local council. The Financial Conduct Authority must issue a licence before a business can lend money, arrange credit, collect debts, issue credit cards, offer debt adjusting or counselling services or operate a credit-reference agency.
You must apply for a licence to sell alcohol in a shop, pub, club, nightclub, restaurant, hotel or gaming establishment. Rules also apply to regulated entertainment. Learn more on the GOV.UK website.
Businesses involved in food and drink are also affected by environmental health and food hygiene regulations. Get more information on the Food Standards Agency website.
Use this licence finder tool on the GOV.UK website to find out whether you require a licence or not.
Find out about health and safety rules
Most businesses are no longer required to register with their local authority. However, businesses who work with hazardous substances or in a hazardous industry may need to be licensed by their local authority or be required to notify the environmental health department of their local authority or the Health & Safety Executive.
Health and safety rules also apply to self-employed people who work alone, as well as those with staff.
Business owners are responsible for the health and safety of their employees, visitors, customers and premises.
For more information read Workplace health, safety and environmental rules. Also, visit the Health and safety made simple site from the the Health & Safety Executive.