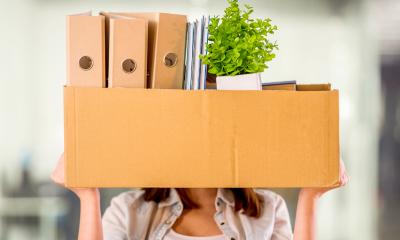 When you move into your new office, there's a lot to think about before you're ready to start day-to-day work. This checklist tells you what you need to consider
Check any legal constraints: for example, does the lease restrict your use of the space or do you require planning permission for alterations to the premises.
Make sure the space meets minimum requirements in terms of space, heat, light, toilets, washing and rest facilities.
Identify your furniture requirements: for example, employees' desks and chairs, storage (eg filing cabinets) and seating for visitors if necessary. Can you minimise your requirements by utilising 'hot desking'?
Draw up a list of your IT requirements, including computers, printers, other peripherals (eg servers) and networking.
Establish your communication requirements, including broadband, phone lines, Wi-Fi and internet access points.
Consider whether other services (eg photocopying and conferencing facilities) can be handled by your computer system, apps, outsourcing or whether you need dedicated equipment.
Consider health and safety requirements: for example, adequate lighting and ventilation, exit routes and lighting, fire precautions and so on.
Consider requirements under the Equality Act to remove physical barriers to access for those with disabilities.
Consider any security requirements: for example, an alarm system or additional locks on windows and doors.
Plan the office layout; site employees who work together near each other and any equipment they frequently use.
Explain your plans to employees; ask for feedback and suggestions.
Install any additional infrastructure: for example, power and lighting circuits, and computer network cabling. Consider whether Wi-Fi can reduce the need for cabling to connect devices.
Arrange decoration which creates a pleasant working environment; consider the impression which will be made on any visitors.
Purchase any furniture or equipment you do not already have; consider financing options such as leasing.
Organise stationery (eg letterhead, compliments slips and business cards); ensure that the letterhead includes all legally required information.
Order other basic office supplies.
Ensure that you have all the necessary insurance policies in place before moving in.
Inform customers, suppliers and other key contacts of your new address. Update your website and social media profiles with your new contact details.