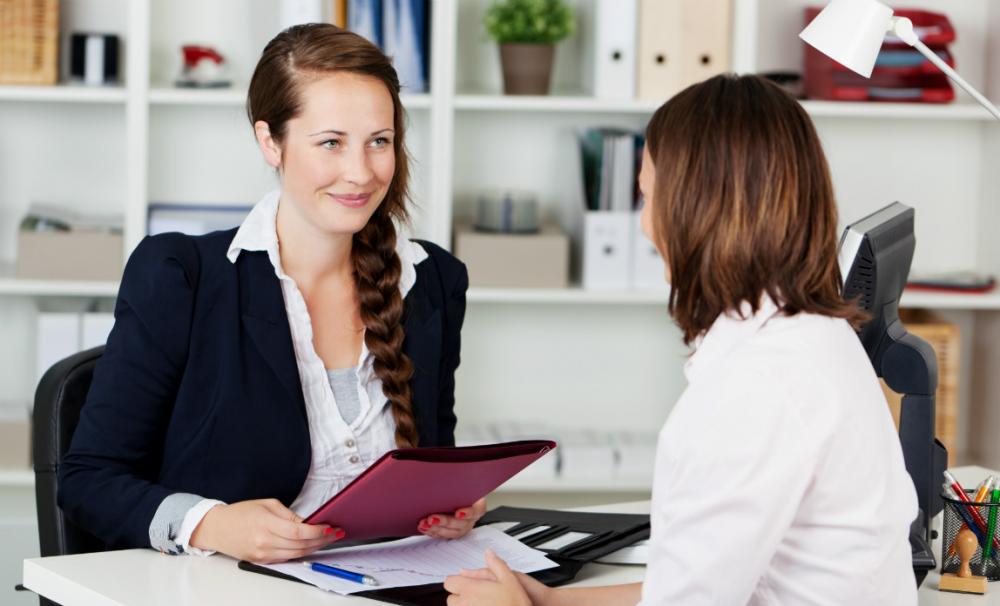 Recruiting is a big step for all small businesses, but taking on your first staff member is a special milestone.
It's a cliché, but good people can be your most valuable asset. They bring knowledge, experience, enthusiasm, desire and commitment to the mix, while employing the wrong person can prove disruptive and costly.
Only take on staff if there's a genuine business need and other options (such as temporary staff) aren't viable.
Job descriptions and person specs
Begin by deciding on a job title and writing a job description, which details the contribution the role - not 'the person' - must make to your business. List main tasks, responsibilities and objectives, as well as wages, hours, location and basis (ie full time, part time, fixed term or temporary).
Now write a person specification, but focus purely on the job's requirements. Include knowledge, skills and qualifications - essential and desirable. During recruitment, you can't discriminate on grounds of race, gender, marital status, sexual orientation, age, disability, religion or belief.
Writing a job description and person specification will help when advertising the post and assessing/interviewing applicants.
Advertising for staff
Advertise only where you'll reach likely candidates. Advertising jobs online is popular, effective and cheaper than newspapers, etc.
Recruitment agencies are another option, but they can be expensive. Usually, you pay a percentage of the placed employee's first-year salary. It's free and effective to advertise via Universal Jobmatch. However, you could simply advertise your vacancy on your website or place a notice in the window of your premises or (depending on the job) just ask around. Advertising in the local paper remains popular and effective.
An effective job advertisement sells the position and the business. If you're writing the advertisement, the job title should come first, then key elements of the job description and person spec, together with a concise description of your business.
Include a salary range, so you can vary your final offer depending on suitability and experience. Tell people how to apply and include contact details and a closing date. Keep the language simple and concise, and remember - don't discriminate, directly or indirectly.
Interviewing candidates
Sending out job application forms can be expensive. However, an application form makes it easier to compare candidates. Consider posting your application form on your website or ask candidates to write in with a covering letter and CV. Compare these against the post's requirements and person specification. Shortlist candidates whose experience, knowledge and skills match those you seek.
Invite shortlisted candidates to interview, but don't see more than four people a day, because your attention is likely to wane. Pre-plan your questions and pick ones that require more than one-word answers (you've got to get candidates to talk).
Remain professional yet friendly throughout interviews, as candidates will be nervous. Introduce yourself and your business and briefly explain how the interview will pan out. Explain the job and then ask your questions. Take any questions from candidates at the end and tell them when you will decide who will get the job and how they'll be informed.
Making your decision
Take brief notes throughout all interviews and draw together your thoughts afterwards. Judge interviewees fairly on evidence they provide. If you can't decide, ask people back for a second interview.
When you've decided who you want to employ, write to all interviewees to thank them and tell them your decision. Keep details of more promising candidates, as you might need more people in the future. Telephone to congratulate your new employee and send them a letter confirming your offer and terms of employment.
You can make your offer conditional - perhaps pending proof of qualifications or a Disclosure and Barring Service check. You must also check that your potential employee has the right to work in the UK.
Once you have satisified yourself that you have selected the right candidate and they have met any conditions, you can prepare to welcome them into your business.
Setting yourself up as an employer
As soon as you take on an employee, you will need to set up and operate a payroll system. If your employee earns over the lower earnings limit, you will also need to register as an employer with HMRC and start deducting tax and National Insurance from the employee's pay.
You will need to decide how you want to manage your payroll and PAYE affairs. You can run your payroll in-house or outsource it to your accountant or a payroll bureau. If you decide to run your payroll in-house, you may decide that you want to invest in payroll software.
Becoming an employer also means you will have to comply with a range of employment regulations designed to protect your employees' rights. This includes rules on working time and holidays, statutory and minimum pay regulations, discrimination, discipline and grievance.