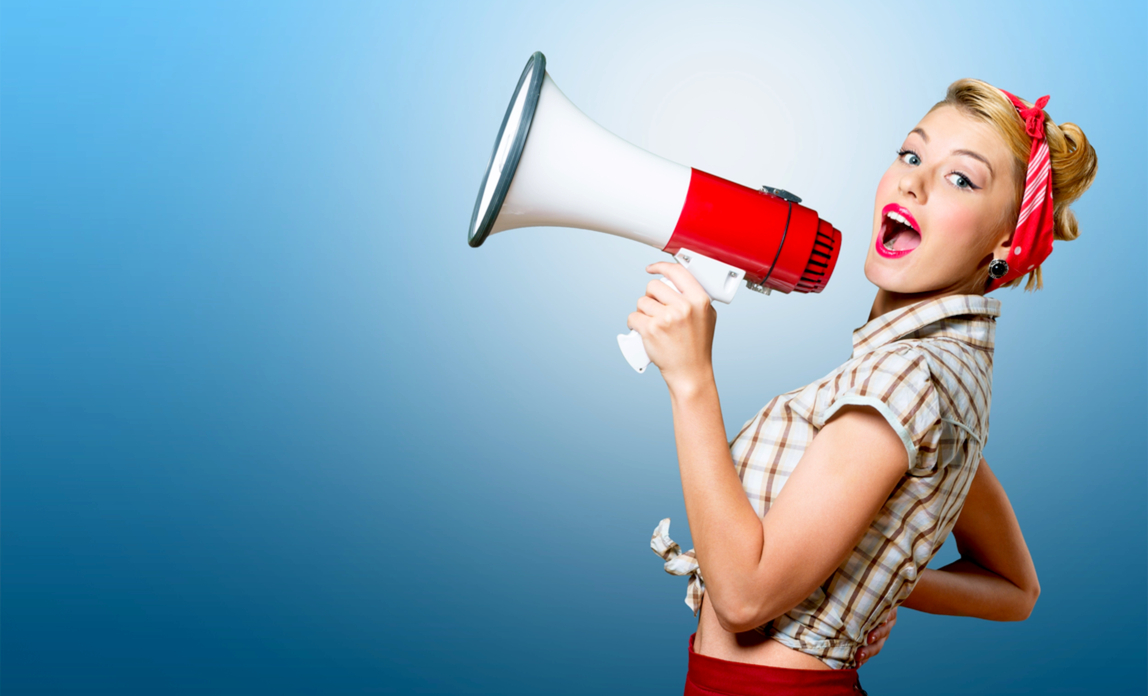 Janie Thomson of STC Web Designs provides some publicity tips
"I've been trading as STC Web Designs for a few years now. I moved to Nottinghamshire from Glasgow and set up as a sole trader.
"For health reasons, I hadn't worked for 15 years, so I had to get off benefits before seeking funding. I applied for a match-funding grant through my local council and this helped with initial marketing costs.
I also got advice through a local enterprise agency called Nottinghamshire Business Venture (NBV). They also set me up with a local mentor, who was a respected marketing consultant.
Offline marketing
"I had some leaflets printed and a few people I'd met through networking handed them out to start-ups they thought might want a website. I also delivered some to local shops and businesses, but I didn't generate much business as a result. Most of my business comes through face-to-face networking, word-of-mouth and my website.
"I'm involved with Business Networking International (BNI), an international organisation that operates on a local level in the UK. We meet once a week over breakfast and focus on finding business for each other. There's an annual membership fee and we pay to hire the meeting room. It's been very cost-effective – I've made at least twice my membership fee back already in new business. I didn't know anyone in Nottinghamshire when I moved here and I couldn't have launched my business without help from BNI.
"Word-of-mouth recommendations are really powerful – they're much more effective than putting an advert in a publication.
"I have done some paid-for advertising in a regional business magazine but got no return from that. It's possible to market your business without spending much and I wish I'd known that before shelling out for advertising. It's funny – low-cost or no-cost methods of advertising have been most successful for my business.
Online marketing
"Search engine optimisation refers to tuning your website so it appears as high as possible within natural results on search engines like Google.
"I've also done my own link-building by getting listed on various free directories, I've posted on a few forums and I've link-swapped with a few other businesses. I'll soon be road-testing a link exchange service, which again was free, to try to increase traffic to my website.
"Initially, I thought Twitter was just for finding out what celebrities were up to, but within a week of trying it I'd made several good business contacts. That's driven a lot of traffic to my website, which has brought a sudden increase in enquiries.
"If you share your expertise on Twitter and try to help people solve their problems, you can make good contacts. I keep it business-like, because there's a fine line with social networking where you can be too informal, which can affect other people's perceptions of your business.
"A lot of the online enquiries I get are from businesses looking for someone local, so I'm building up a local portfolio. In the recession, a lot of people are even more cautious – they want to find out much more before they will deal with you."
Janie's three key lessons
"Face-to-face networking is essential. Take a pocketful of business cards, introduce yourself and let people know what you do"
"Find out about local grants, you might be able to get help to cover your initial marketing costs"
"Explore all no-cost and low-cost marketing opportunities before paying to place adverts"