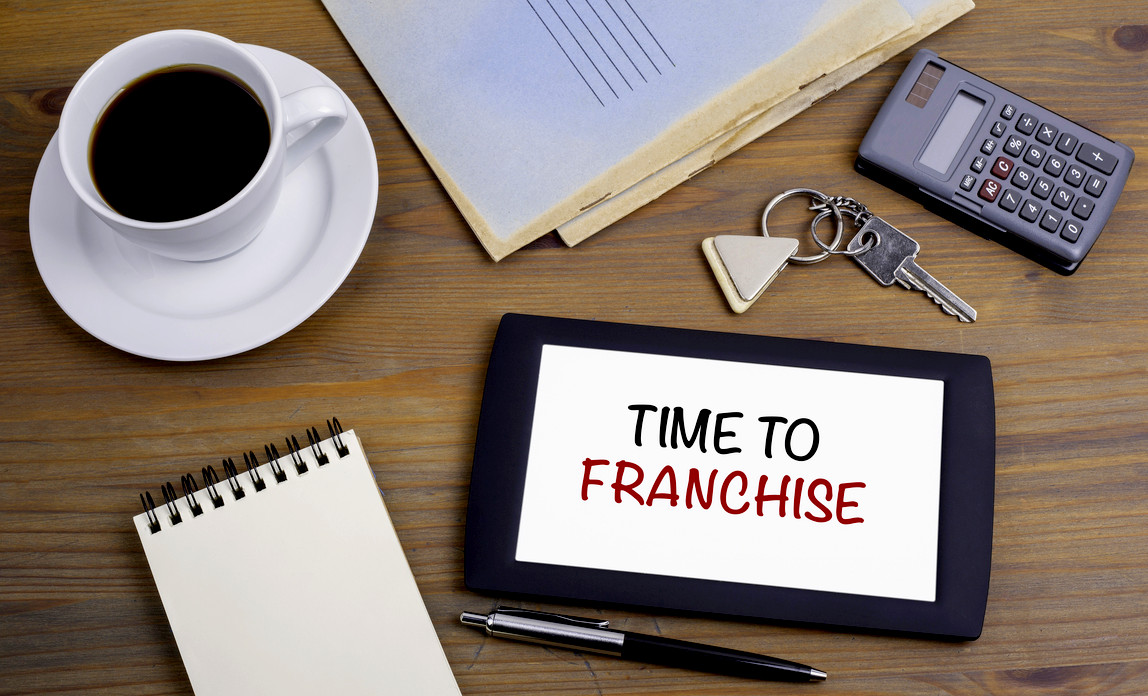 Former West End actress and singer Daniele Coombe owns the Exeter franchise for Monkey Music, which offers music classes for pre-school children and their parents. She explains how and why she became a franchisee
"I was born and grew up in south Devon, but moved to London to study drama when I was 16. After graduating, I performed in such West End shows as Sunset Boulevard, Oliver, My Fair Lady, Sound of Music, Beauty and the Beast, Acorn Antiques: The Musical and Priscilla Queen of the Desert.
"I'd lived in London for more than 20 years and my son was approaching secondary school age. After many hectic years living in London, I also wanted to spend more time with my family, so the time seemed right to move back to my Devon roots.
Franchise opportunity
"I bought my Monkey Music franchise in 2007 and my partner Mark and I devised a five-year plan, which, with the approval of the franchise owner, involved running our Exeter Monkey Music franchise while still living in London, using Devon-based teachers for the first few years. That would give us the chance to establish the business and find a new home and schools for the kids in Devon.
"Why become a franchisee? I wanted to be my own boss, while using a tried and tested business model. I also needed support and guidance with certain aspects of running a business. I'd known of Monkey Music since taking my son to classes when he was a baby, which he loved. Then I became a teacher for the Chelsea Monkey Music franchise, so I knew the business well, as customer and as a teacher.
"For obvious reasons, the franchisor has a strict policy when recruiting franchisees. Being known to them made things quicker, but I still had to provide the franchisor with a formal note of interest and undergo a lengthy interview process to assess my ability to run the business.
"We carried out thorough research of our territory and produced our business plan. I also had to undergo necessary checks and complete compulsory training on such things as health and safety, child protection and first aid. An initial week of business training at Monkey Music head office gave me the tools and new skills I needed.
Franchise support and training
"I was lucky enough to have a highly-paid job and could therefore cover most of the costs, although I also took out a bank loan. I had to pay an initial franchise fee of about £10k and set-up fee of £2k, but I was fully aware of the business potential. I hired a solicitor to look at the franchise agreement before signing it, and spoke to other franchisees, but as I say, I already knew the business very well.
"The franchisor helped me to set up my webpage and provides ongoing marketing support. There are also lots of ongoing training opportunities to meet with other franchisees, for example, at the annual conference, franchisee forums and special teacher training days for franchisees and teachers. A franchisee manager provides day-to-day support when necessary and every year we have an in-depth annual review of our business plan with the franchise director. The franchise fee is 10% of turnover and there is a 1.5% plus VAT advertising contribution.
"Monkey Music will be 25 years old in 2018 and now more than 50 Music Monkey franchisees hold classes in more than 300 venues across the country.  Around 11,500 families attend classes each week.
"We eventually moved back to Devon in 2011 four years after buying the franchise, when our daughter was just three months old. Since then, the business has gone from strength to strength and I have started extra classes in several new areas in and around Exeter.
I loved every minute of performing in the West End, and hopefully I'll do it again one day, but for now I'm concentrating on my family and developing my business."
Daniele's three top tips
"Be patient. It takes a long time to establish a new business, even when it's part of a well-known franchise."
"If something isn't working - try something else."
"Make sure you're financially supported initially or continue working for someone else. It may take longer than expected to establish your new business, but at least you won't burden yourself with personal debt."
More on this topic: