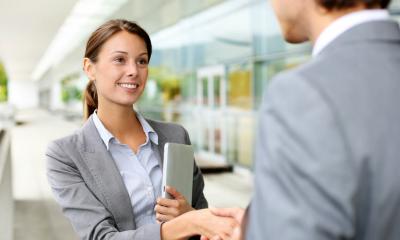 Buying a business can be quicker, easier and less risky than starting one from scratch. It might also be easier to borrow money to buy a business with an established customer base, supplier network and healthy balance sheet.
Why buy a business?
People have different reasons for buying a business. Some want to be fully hands-on in the day-to-day management of a business, while others are happy to let others run the show, as long as profits are generated. Some want to buy a safe and stable enterprise, while others enjoy the challenge of saving a sinking ship.
Some business purchasers look for an opportunity to make a quick return: buying a bargain and making quick improvements. But you're more likely to need to work hard over the long term to make your business a success.
You might want to stick to a sector you already know or try something completely different. Buying into a franchise can sometimes offer less risk, but less control and potential profit as well.
Before buying a business think about whether ownership will satisfy what you are looking for. What are your financial needs and objectives? How will the new business affect your lifestyle? What are you aiming for, personally and professionally?
Potential pitfalls of buying a business
Think about why the current owner wants to sell. Maybe there are serious problems or signs of bad times ahead. Perhaps major investment is necessary and they have neither the money nor energy required. Maybe they've simply had enough and want to retire or do something else.
Buying any worthwhile business will require significant capital, as well as money for professional fees. If you haven't got the money yourself, you will need to find additional investment. Buying a business can also be very stressful and time-consuming.
There are other dangers, too. A change in ownership can affect staff morale or lead to longstanding customers going elsewhere. The seller may be keeping problems hidden, so you must scrutinise every aspect of the business in fine detail.
Where to find businesses for sale
Many local newspapers carry details of businesses for sale, as do trade journals and trade association websites. The Daltons Business website features a huge range of businesses and franchises for sale.
A Google search for the type of business and location you are looking for can throw up many other leads. You may want to approach business brokers or business transfer agents to see whether they have suitable businesses to offer
Speak to people in your local business network, including any lawyers and accountants you know,, your Chamber of Commerce and your local Enterprise Agency.
Valuing a business
To avoid paying over the odds, seek help from an accountant or business broker when valuing a business. The seller might have named their price, but that doesn't mean you can't get it for less.
When valuing a business, you'll want to take into account:
its history and people
premises and location
products/services
customers and market share
turnover, costs, profit and cash flow
debts and assets (including intangible ones such as reputation and intellectual property)
reasons for sale
any relevant legal or regulatory issues
Due diligence
If there are no major issues and a sale price is agreed, due diligence must take place. This involves checking information provided by the seller. There are three forms of due diligence:
legal (for example, confirming that the seller has the right to sell the business and its assets and isn't facing any legal actions
commercial (for example, verification of market position)
financial (checking that the financial records are in order and that claims made by the seller are correct)
Once you are completely satisfied with what you know about the business, you can negotiate the final agreement and complete the purchase.