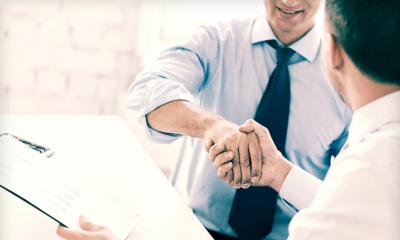 Emilie Corbille of Daltonsbusiness answers key questions about how to buy a business and why it can be better than starting one from scratch
What are the main advantages of buying a business as opposed to creating one?
It can be less risky. If the business has customers, then it has income. Risk is also easier to assess because you can calculate costs, turnover and profit and predict cash flow. Getting finance could be easier, too. You won't have to look for premises or come up with a viable business idea. You won't have to create awareness, which can be costly. Any employees should have the necessary training and experience; equipment, fittings, systems and suppliers should be in place, too.
Are there any disadvantages?
It can require a large investment upfront. There are other costs, too - you might have to pay a transfer agent, solicitor or accountant. Searching for the right investment requires time and expense - and that's without the due diligence process, which provides more expense and might mean you decline anyway. You could have problems with existing staff or existing contracts. There are pros and cons.
What key mistakes must I avoid?
Aside from making a bad investment? Hiring the wrong business transfer agent. Ask your lawyer, accountant, possibly, or other business owners for recommendations. Seek feedback from buyers and sellers they've worked with. Don't sign an exclusive agreement. Get a copy of their agreement with sellers; view their terms and conditions. Importantly, get your lawyer to review any paperwork before you sign.
Why do people sell their businesses?
Some retire, others want to do something else or just move. They or a loved one might have a serious health or personal issue - the business might be functioning perfectly well. Sometimes there can be disagreements between owners. That said, the business could be in financial trouble, hence the need for watertight due diligence, as with any major purchase.
Which factors affect asking price?
Type of business, market, location, turnover, customer base, age, the wider economy, owner's personal circumstances and motivation, numerous things, really. The seller usually values the business before offering it, but that doesn't mean you can't buy it for less.
Are there any other costs?
Solicitor's fees, you might seek tax advice from an accountant, too. Many people seek guidance from a business broker - buying a business is complex. There might be interest on loans to pay, you could even have to invest more of your own money to develop the business - or even just get it through a short-term cash flow crisis.
Which type of business should I buy?
Depends on your motivation. If it's purely about maximising return, you need to look for an investment likely to give you that, but these are usually more expensive. If you want to run the business day to day, that's a different investment altogether, but you need to have the necessary skills, experience, personality and commitment. Just because you like the idea of owning a certain type of business, that doesn't mean it's a wise thing to do. Before you begin your search, you need a fairly accurate idea about what you're looking for and how much you can afford to pay.
Where can I find out about available businesses?
Word of mouth, local and national newspapers, trade press - obviously, I'm going to say Daltons Weekly and our website www.daltonsbusiness.com.
How important is due diligence?
Essential. Once you and the seller have signed the purchase offer ["Heads of Agreement"], comprehensive due diligence should be carried out, when you are given full access to the business' records to check it has the legal title to the assets being sold, it's financially stable and has "commercial potential" in its market.
What else do I need to assess?
Due diligence also means thoroughly checking out the competition, brand, employees' skills, intellectual property and many other things that affect the business's value. Due diligence tends to be done by a business agent or accountant. Pick a good one and they'll know what to look for. Throughout the process, seek reliable professional guidance - it's a price worth paying. Serious problems uncovered by due diligence should make you want to walk away. If everything stacks up, you can move forward with the deal.