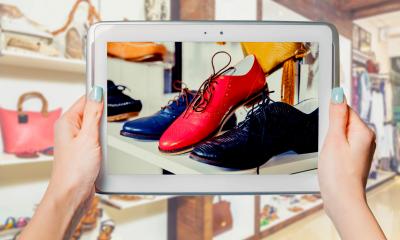 Setting up an online store is easier today than its ever been – what are you waiting for? Josh Barling is joint owner and CEO of eCommerce agency Sellerdeck. He shares his top tips for setting up your first ecommerce store
1. Vision
An online store is a window into your business, its brand, and products. Selling online is competitive so your brand and products need to offer more value than your competitors' propositions. It's not enough to simply be the cheapest (unless that is your USP).
Having a company vision that can be summarised in a couple of sentences should be the driving force behind your decisions.
Work on that vision and at key decision points, ask yourself "does this decision match my vision?".
2. Act NOW
Today, it is easier to set up an online business than it has ever been. There are an infinite number of online resources and businesses offering solutions.
So, act now and act quickly.
3. The right technology
There are a few key pieces of technology you will need to successfully sell online. However, you do not have to have everything in place before you start. Technology is constantly changing, so start with the basics and plan to improve as your business grows and develops.
The key aspects for any online store are:
The ecommerce platform - I recommend the following platforms: WooCommerce, Shopify and Squarespace.
A payment gateway - start with a digital wallet as these do not require a merchant account, which can be difficult to acquire as a start up. My recommendation is PayPal.
Courier - find a courier who can deliver your goods to customers with the right services and at a good price. You can start by managing this in house. Once you have suffient orders, you can set up an integration between between your courier and ecommerce platform to improve efficiency.
Accounts package - you can look for an accounts package to manage your entire business, or start with simple spreadsheets and work with an accountant. I recommend Xero.
4. Be agile
It's unlikely you'll plan out your business' entire future and get it right. So, make plans but be agile. Adapt your plans as you face challenges and spot opportunities.
A key point here is that you should always be looking for proof points or milestones which demonstrate performance against your goals. Set up your business in a way that captures data. This need not be difficult – all technology packages offer data analysis tools as standard. So, invest time in understanding how these tools can benefit you.
5. Look at value, not costs
It's easy to over or underspend when you first start up. Often your budget is limited by available cash or because you're unsure how successful the business will be and how much you want to invest.
What's key is the value you get from your spend. For example, getting your branding right from the start is of real value to your business, but highly integrated technology may not have much value while you're building order volumes and growing.
6. Focus on building your business
There are many areas of ecommerce which require you to comply with strict rules and regulations. It's important that you adhere to these regulations, but it doesn't have to be difficult.
Use your technology partners to solve these problems and provide you with guidance.
7. Marketplace or your own online store?
You can use eBay and Amazon marketplaces to start selling straight away. They can deliver visitors from day one. Huge numbers of merchants have started selling online and built their business this way. Many merchants with their own websites also sell through Amazon, eBay and others. But there are a few disadvantages to this approach which you should bear in mind:
Cost - listing and transaction fees may take a significant proportion of your revenue.
Control - you must adhere to strict policies. Your business can be removed from the marketplace overnight if you're deemed to have stepped out of line.
Competition - because it is easy to start up, there's a constant stream of new competitors competing on price. This puts pressure on margins for everyone.
8. Do it yourself - or not?
Anyone can build a website. However, using a professional will almost certainly guarantee a better end result but it will cost you more. We talked earlier about value and that statement applies here too.
But remember, your website will constantly be changing, so it doesn't have to be perfect from day one.
9. Don't forget sales and marketing
It's all very well opening an online shop, but you need to think about how to boost online sales. How are customers going to find you and how will you persuade them to buy from you?
If you would like to read more, you can buy a copy of The Insider's Guide to Ecommerce: 440 business insights for the ambitious online retailer from the Amazon website.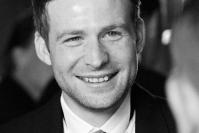 contributor
Josh Barling is joint owner and CEO of Sellerdeck, having held numerous positions in the business he took on the leadership role of CEO in 2017.   Before Sellerdeck, Josh trained as a Civil Engineer using AutoCAD to produce structural engineering and fabrication drawings.
Expert content