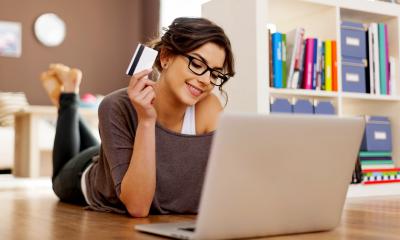 Chris Barling, chairman of ecommerce and EPOS software supplier SellerDeck, seeks insight from his customers about how to boost online sales
Better basics
It's one thing to present a great online offer to win the first order from a new customer, but if you then look after the customer and provide a great experience, they will come back. You need to treat online customers just like they are visiting your shop - personalise the experience as far as possible.
Mike Jarman, who runs a long-established family bakery in Yorkshire, Botham's of Whitby, advises acting immediately on orders and enquiries, especially delivery enquires. Promptness of reply builds customer confidence.
James Auckland of bathroom suppliers LunaSpas says: "Constantly look for ways to give your website a competitive edge. Get feedback from your customers - and act on it. They are often the best critics." Independent services such as Feefo are worth a look.
Colin McPhail of winter sports supplier Snowlines recommends transferring funds by Paypal to help reduce fraudulent transactions.
Smarter marketing
When your marketing budget is limited, you need to be more creative with your spend. It's worth trying different channels, balancing a smaller spend in one area with increased spending in another. Focus on return on investment and direct resources accordingly. Think about areas that give you more punch to the pound.
However, the most important thing is to ensure that your site has the basics of search engine optimisation (SEO) right. SEO is no black art, as comic book and fanzine expert Dave Cresswell of ComicDomain confirms: "SEO is about using the right keywords so that people can find you." Use Google Analytics to see exactly which words people use to find your website.
Using new technology
Web 2.0 is a basket of technologies that enable you to create engaging content. Mastering how to bridge the gap between your customer's world and your own is what turns casual browsers into returning customers.
A great first step is to let your customers give honest feedback, not just to you, but also to other potential buyers. Nigel Berman of Nigel's Eco Store suggests that you should add customer reviews to your site: "The power of unbiased reviews from other customers is undeniable. New reviews also add extra content to your site, which can help search rankings."
Mike Taylor of Excitim recommends the use of quality video. He started hosting on YouTube but found that once his visitors went there, they often got distracted and clicked onto other videos. Now he hosts videos on his own site and that problem has gone away. Lesser-known services such as Vimeo are worth a look.
Experiment with social networking sites such as Twitter, recommends Emma-Jane Dyer of Sporties Online. The principle is simple: connect with customers, find shared interests and publish a bit about your social activity to help foster a closer relationship.
"Engage customers by frequently adding new content to your website to show customers that your business is active and dynamic," advises Mark Fraser from Green Jersey Web Design. "Link to them from your ecommerce site - build a community around your business. Consider running simple competitions that will encourage customers to become involved, and which can help develop interest in your site."
One certainty right now is that everyone needs to redouble their marketing and sales efforts and work hard to build customer engagement to stand out in the crowd.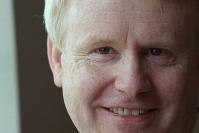 contributor
Chris Barling is the Chairman of Powered Now, a company he co-founded. An enthusiastic entrepreneur and business angel, Chris has a passion for helping small businesses take advantage of new technology. He has over 40 year' experience in the IT industry.