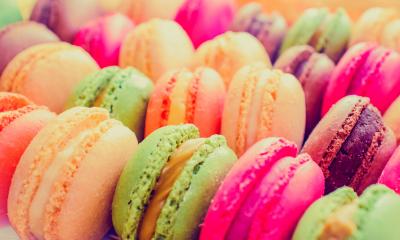 Many of us at some point have had an idea we believe would provide the basis for a profitable business, but is having a great idea enough to succeed as an entrepreneur? And do you really need a new idea? After all, haven't some of the most successful entrepreneurs just improved existing ideas or delivered existing products and services differently?
So how can would-be entrepreneurs turn their dream into a reality? The National Association of College and University Entrepreneurs and Santander have joined with some of the UK's most successful entrepreneurs to offer advice on all aspects of starting up, regardless of business type.
Rosie Ginday is the founder of Miss Macaroon, a social initiative and baking company that helps ex-offenders get back into to the world of work. A professional chef who trained under the Michelin-starred Glynn Purnell, Rosie left behind her successful job creating culinary delights for a prestigious hotel to set up Miss Macaroon when she was just 26. So what has she learned about starting and running her own social enterprise?