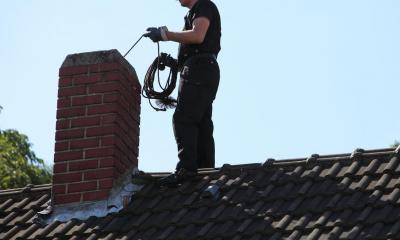 Sweeping chimneys and providing related chimney services is an important safety service, demand for which has been boosted by the popularity of log burners. Read our guide to help you to start up and run your own chimney sweeping business.
Research your target market
Estimating demand
It's very important to find out whether there is enough demand in your area for your chimney sweeping business. In the past few years, demand for open fires and multi-fuel stoves has grown, initially because of fashion but more recently because consumers have become more aware of the environmental benefits of burning low and zero carbon fuels. According to HETAS, the number of people applying to become registered installers and chimney sweeps grew by nearly 40% during the mid 2000s. However, it is still easy for anyone to set themselves up as a chimney sweep with no training or experience and with very little capital outlay. So as well as competing against reputable master sweeps, you may also be competing against 'cowboy' type outfits which are likely to undercut you on price. And of course it's reasonably easy for householders to sweep their chimneys themselves and many people do, particularly during times of economic downturn.
However, if you become a member of the National Association of Chimney Sweeps (NACS), the Association of Professional and Independent Chimney Sweeps (APICS), the Northern Ireland Association of Chimney Sweeps (NIACS) or the Guild of Master Sweeps - or become a HETAS Approved Chimney Sweep - you will demonstrate to potential customers that you offer a professional and clean service to a high standard. This will help you to build up a reputation for good quality work which will generate word-of-mouth recommendations from satisfied customers.
First of all check out the competition in your area to identify how many other chimney service firms are operating locally. Most of the trade associations and the HETAS websites let you search for a member by postcode. A look through the relevant classifications on Yell.com and other similar online directories will help you to research not only the number of existing sweeps near you but also to get an idea of the range of services they offer and the area they cover (for example within a 20 mile radius). You could also look at local print directories. Have a look too at the number of related businesses which might offer chimney sweeping services, for example coal merchants, chimney builders, stove installers, contract cleaners and window cleaners.
It may be that you will only be competing directly against some of these firms because you will be offering a very specialised service, for example cleaning factory chimneys.
Your customer base
It's also a good idea to make sure that the area in which you propose to operate has enough potential customers. Ideally you will be based near a large centre of population with major residential areas so that you don't have to travel too far between jobs. If there are many rented properties locally you might be able to enter into contracts with the landlords to sweep chimney flues on a regular basis.
You could consider approaching potential customers to see if they are interested in the chimney services you propose to offer. Although your prices will have to be competitive, customers will be more concerned that you provide a professional, reliable and clean service that reassures people that their chimneys and appliances are safe to use.
It might be worth talking to local coal merchants and heating appliance suppliers and installers to find out whether they are aware of a shortage of chimney sweeps. They might be prepared to include your details in their promotional material and on their websites - and even recommend you to people looking for a sweep.
Customer profile
You may have a mix of different customers, such as:
private householders
local residential landlords
commercial and industrial concerns
Many chimney sweeps carry a selection of brushes and rods of different sizes and diameters so that they can tackle most chimneys.
Private householders
Some of your domestic customers may be elderly people living in former coal mining areas who still use coal as their primary heating source and who will need their chimneys swept every year. Some householders living in thatched properties may have insurance policies that say chimneys must be swept twice a year. Other customers will be people who have switched to alternative heating fuels but who still have an open fire every now and then. Their chimneys won't need sweeping so frequently. Still other households will have a central heating chimney or flue which needs to be swept. Recent years have seen more people installing wood-burning or multi-fuel stoves that need regular sweeping while they're in use.
Because many modern properties are built without any sort of chimney, your customers' houses are likely to be older properties. This may give you opportunities to offer extra services such as chimney stack rebuilding.
Residential landlords
Some of your customers might be local residential landlords, particularly if your business will be located in an area with many students. Landlords must by law have gas chimneys and flues swept in their rental properties. Although there is no similar specific legislation for solid fuel appliances, the Health and Safety Executive (HSE) takes the view that landlords have a duty of care to their tenants and so are responsible for the maintenance of solid fuel appliances, including chimney sweeping.
There are regulations requiring landlords to fit smoke and carbon monoxide alarms in rented properties, although these vary depending on where in the UK the property is situated. Generally, landlords have to install smoke alarms in any rented accommodation and carbon monoxide alarms in rooms with a solid fuel appliance. Even where there is no requirement to install an alarm near a gas appliance, it is considered good practice to do so. The alarms must be checked at the start of a new tenancy. These requirements could provide an opportunity for you business.
Commercial/industrial concerns
You might target local businesses such as hotels, nursing homes, pubs or retail outlets. If you have the specialist equipment you might be able to tackle factory chimneys.
Discounts
You might consider offering some of your customers a discount. For example you might charge pensioners a little less, particularly if they have several chimneys to clean. A discount might also be offered to local residential landlords if they give you a contract to maintain all the heating appliances in their rental properties. Many sweeps offer all customers a discount if they have more than one chimney swept. Some sweeps offer discounts if several houses in a street all have their chimneys swept.
Research current trends, plus legal and tax issues
Decide which chimney sweeping and cleaning services to offer
The fumes and smoke which are produced when a fuel is burning are taken away from living or working areas by a chimney or flue. These must be kept clean and well maintained so that there is no build up of potentially dangerous fumes or chemical deposits and blockages that might lead to a chimney fire. The heating appliance also functions most efficiently when it is properly ventilated.
What does chimney sweeping involve?
Your job is to remove soot and any other obstructions from chimneys and flues. These might include birds nests, squirrels' dreys, leaves, cobwebs and miscellaneous items that have fallen down the chimney. Traditionally, a chimney is swept using a special brush which is pushed through the entire chimney, either by attaching it to extendable rods or using a line and ball (weights). More recently, power sweeping processes have been introduced whereby the brush head (attached to the rods) is rotated at high speed in the chimney flue by a professional drill. Centrifugal force expands the brush head to suit the size of flue being swept. An industrial vacuum cleaner is used to remove the soot and any other debris from the fireplace or boiler hatch, which you would then bag up and remove (some sweeps give the soot to keen gardeners for use as fertiliser - although if recommending it, suggest it is best stored for 3 or 4 months before use as a fertiliser as fresh soot is quite caustic). The chimney is then given a smoke test to make sure it's clear. Cleaning the flue pipes of coal, wood, oil or gas-fired heating and cooking appliances is done in a similar way.
The National Association of Chimney Sweeps (NACS) recommends that chimneys using different fuels are cleaned regularly, at the following intervals:
smokeless fuels - at least once per annum
bituminous coal (house coal) - quarterly when in use
wood - every three months while in use
oil - once per annum
gas - once per annum
What other services might a chimney sweep offered?
There are a number of other related services that you might decide to offer if you have obtained the appropriate training, qualifications and certification. These might include:
installing, inspecting, servicing and repairing boilers, wood burning and multi-fuel stoves and other heating appliances
installing and repairing fireplaces
supplying and fitting chimney pots, caps, cowls and bird and squirrel cages
maintaining and repairing chimney stacks
chimney lining
chimney inspections (using CCTV)
giving technical advice and doing safety tests
You might also decide to offer a range of more general services. These might include:
roof repairs
pressure washing, window cleaning
gutter cleaning
erecting TV aerials/satellite dishes
smoke and carbon monoxide alarm fitting
general building/maintenance work
Retail sales
If you have commercial premises you might consider opening a showroom and retailing things like wood burning stoves and fireplace accessories. You might also arrange supplies of logs for customers.
Seasonality
The busiest times of the year for the chimney sweeping trade are:
in the autumn, before people light their winter fires or regularly use central heating systems
during the weeks leading up to Christmas
in the spring, when householders no longer need open fires, stoves or central heating and want to clean them out after the winter months
The period between June to September is generally the quietest and it might be worth thinking about alternative sources of income.
During your busiest periods you might consider working longer hours or on the weekends. People often decide to get their chimneys swept when they install a new stove or appliance and they may only give you very short notice. Some chimney sweeps have a website which allows customers to see when would be the earliest appointment they could have. You could use your website to encourage customers to get their chimneys swept around June, once the birds have finished nesting. You could also recommend having bird cowls fitted to chimneys to prevent problems with nesting birds. This could generate work during your quieter time. The summer months are also a good time to suggest that householders get any repairs to their chimneys and maintenance work on their stoves done.
Creating the right image for your chimney sweeping business
It is very important that your firm projects a professional image so that customers are reassured that you will provide a top quality service. Try to be as reliable as possible and let the householder know if you are going to be late or - if it's unavoidable - unable to come at all.
Once you have started on a job it's important to make sure that you keep everything as clean as possible. Remove all ornaments and furnishings from the immediate area around the fireplace or appliance to prevent them getting dirty or damaged. It's advisable to put down clean dustsheets too and to cover up the fireplace opening.
If you have any employees they should be well trained, polite and helpful, and smartly turned out (perhaps in overalls bearing your logo).
Joining a professional association like the National Association of Chimney Sweeps or the Guild of Master Sweeps demonstrates to your customers that you work to a high standard.
Price your services
Getting the price right is very important. You must make sure that the prices you charge will bring in enough to cover all of your operating costs, including your own drawings, bearing in mind that the work is seasonal and demand may be very low during the summer months.
Although 'cowboy' outfits may undercut you on price, most customers will appreciate a professional, high quality service and will be prepared to pay for it. Membership of the National Association of Chimney Sweeps, the Northern Ireland Association of Chimney Sweeps, the Association of Professional and Independent Chimney Sweeps (APICS) or the Guild of Master Sweeps will reassure customers that their chimney will be swept to a high standard.
Because you will be sweeping chimneys in many different types of building there are a number of things to take into account when fixing your charges:
the type of property, its age, condition and height
the type of heating appliance and ease of access to the chimney or flue
the distance likely to be travelled between jobs (this affects the number of jobs you can do in a day and so the amount you can earn)
Generally it takes between half an hour and an hour to sweep a chimney.
You might decide on a fixed price, for example, £50 per chimney. Or you might charge more for a gas flue fire than an open fire. You might offer a discount, for example if you clean several flues in a single house. Although your charges will be based on your own costs and how much you need to earn, it would be helpful to establish what other sweeps in your area are charging to get an idea of what the local market is prepared to pay. Check out the websites of locally-based sweeps - it's likely that many of them will include details of their charges.
Jobs like removing nests, fitting caps, bird guards and cowls are charged separately, often with reductions for more than one chimney. For example, prices might be in the region of:
removing a nest and sweeping the chimney - £90 (plus £35 for each additional chimney)
fitting a bird guard or cowl - £95 (plus £40 for each additional chimney)
fitting a cap - £75 (plus £20 for each additional chimney)
Don't forget to display your own price list on your website if you have got one. Customers appreciate knowing in advance how much they're likely to pay for a service. Don't forget to update your website when you raise your prices.
Promote your chimney sweeping business
By providing a first class service you will hope to benefit from word-of-mouth recommendations from satisfied customers. There are also several ways of promoting your business, to attract new customers and to keep them coming back to you in the future. For example, you might:
advertise in your local newspaper and any local directories
leave your contact details with related businesses such as coal merchants, stove, fireplace and boiler suppliers
launch your own website, explaining why it is important to keep chimneys clean and allowing potential customers to contact you
put cards in local newsagents' windows
make sure you have an eye-catching logo and that it is prominent on your van and overalls
contact local residential landlord's associations
remind existing customers when their chimney becomes due for another clean
become a member of the Guild of Master Sweeps, the National Association of Chimney Sweeps (NACS), the Association of Professional and Independent Chimney Sweeps (APICS), or the Northern Ireland Association of Chimney Sweeps (NIACS) so that you can display their logo and have an entry in their Members Directory
become a HETAS Approved Chimney Sweep and benefit from a listing in their online search facility
use social media like Twitter and Facebook to promote your services
register with the Gas Safe Register so that you can work on gas appliances. You could send your contact details to local building firms
NACS
The National Association of Chimney Sweeps (NACS) was formed in 1982 and now has over 600 members. The Association has been active in highlighting the dangers of carbon monoxide poisoning from blocked flues and works closely with the Government, fire authorities, CO-Gas Safety and local authorities to make the public more aware of the dangers of chimney fires and poisonous fumes.
The Association promotes high standards and members must:
undertake compulsory induction training and on-site assessment
comply with a Code of Practice
take out public liability insurance
use the proper tools and equipment necessary to clean the chimney properly
When a chimney has been swept, NACS members must issue a NACS Certificate to the property owner or householder which states that the chimney has been swept according to the provisions of the Code of Practice and recommend a date for resweeping.
Members are promoted on the NACS website and issued with personalised NACS ID badges.
In 1998 an NVQ in Chimney Engineering at Level 2 was introduced, developed by the Construction Industry Training Board (CITB) and the NACS. It is endorsed by City and Guilds and is available from several colleges. In addition the Association offers training courses in a range of related subjects including chimney and flue inspection surveys using CCTV, flue smoke testing, and ladder and roof safety. HETAS courses covering solid fuel regulation and installation procedures are also offered.
The Association also organises the annual NACS Exhibition three day trade event.
Buy an existing chimney sweeping business
You might decide to buy an existing chimney sweeping business rather than start your own venture from scratch. Buying a going concern can mean that:
there are established customers and maybe existing contracts
there may be premises and equipment already in place
the business can generate income immediately
the business has a track record, which can help if you are looking for finance
staff are already in place
However, look critically at any business that you are interested in to make sure that the price you negotiate with the seller is a fair one. Try to establish why the business is for sale - for example, is the owner keen to retire or is there another personal reason for selling up.
Your market research into the sector as a whole and the locality in particular will help you to establish whether or not the owner is selling because he or she can no longer generate enough income from the business. This may not necessarily deter you - many business people are confident that they can turn a failing business around. The important thing is to have established the current position so that the price you pay for the business is not too high.
Other matters to consider include:
the state of the premises (if any), equipment and so on. Will you have to spend money refurbishing or replacing assets
is the existing owner prepared to give you some training after you take over
existing staff rights
how to retain key personnel once you've taken over
does the business owe money that you will be responsible for
if you are paying for goodwill, to what extent does this depend on the skills, personality and established connections of the seller
Ask your accountant to look critically at the business accounts for the past three years and discuss with him or her the selling price in the light of what the accounts reveal. Make sure you budget for other professional fees such as legal fees and valuation and survey costs.