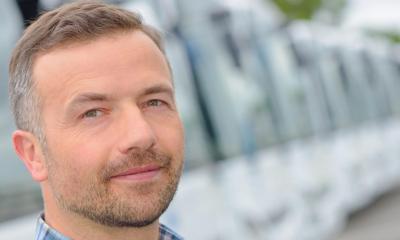 Private coach firms may offer local bus services to fare-paying passengers, possibly on routes subsidised by the local authority, or they may take on private hire work. Our practical guide will help you start up and run your own coach firm.
Research the coach operator market
Estimating demand
Coach operators can provide several different types of service and it's important to research each of the different sectors in which you think you will be active to see if there will be any demand for your business.
Local bus services
Since the bus industry was deregulated in 1985 this sector has become very competitive and, in recent years, has been dominated by major national bus companies. If you plan to offer local bus services it would be wise to check out the competition very carefully. You might consider the following:
are there any local communities which do not have regular, reliable bus links with your town or city centre
if there are, would the residents use a bus service, or are they all car owners
might there be a demand for services at a certain time of the day, for example a high speed commuter shuttle or a late night service for clubbers
would you be prepared to tender for a service subsidised by the local authority
Other services
These include private hire work, contract work, express coach services, tours and excursions. This sector is also very competitive but because it is served by lots of different small and medium sized businesses it is not such a difficult market to break into. However, it would still be advisable to check out the competition very carefully. A look in the Yellow Pages for your area will give you an idea of the number of firms that will be your competitors.
Much of your private hire work will come from local organisations, institutions, companies and clubs. Think about contacting some potential customers to see if they are interested in the services you are proposing to provide. Don't forget, if their transport requirements are already being met you will have to offer something special to persuade them to change.
Be wary about trying to compete only on price. Although you will have to be competitive, if your prices are too low you will not be able to afford to maintain your vehicles to a high standard or to replace them when they are elderly. You will not gain many customers if word gets round that your coaches always break down on an outing! Furthermore the Traffic Commissioners (who grant PSV operator licences) require you to properly maintain your vehicles and may revoke or suspend your licence if you do not.
The trend in the industry is towards providing high quality services. You may well find it easier to win customers if you use modern vehicles and offer a high standard of comfort, even if your prices are not the cheapest.
Pricing
No matter which type of services you are going to provide you will have to decide on what fares to charge. You will have to make sure that you cover your vehicles' standing and running costs and also make some profit. Costing tables are available to help you with this but it would also be helpful to know what your competitors are charging.
If you are going to offer local bus services, try to ride on as many existing services as possible. Notice:
the fares charged
the approximate number of passengers
the busiest and quietest times of the day
what proportion of passengers are pensioners, children or disabled people, who are likely to travel free or at a discount
Contact your local authority and find out as much as possible about tendering for subsidised local bus services. The information available will tell you the value of successful tenders for existing routes and details of services for which bids are invited.
As part of your market research to establish the level of demand for private hire services you could ask local organisations and clubs for an indication of the rates charged by their existing transport suppliers.
You could try phoning round different coach companies to get a quote for a fictitious trip - however if they sense that you are not a bona fide customer they won't be very co-operative.
Research current trends, plus legal and tax issues
Establish your customer profiles
Lots of different sorts of people use buses and coaches including:
shoppers and commuters
holidaymakers and sightseers
school children and students
clubs, societies and parties of people
employers and institutions
Think carefully about who your customers will be and what sort of service you will offer them. Traditionally coach operators have used their vehicles to offer different services to very different customers. But customers are now demanding a very high standard of service and it may be that a coach that you use to take children to school each day is just not well enough equipped to use on a continental tour or to take people to weddings or the races.
Similarly, if you are looking to provide business commuters with a high speed service you will need to think about suitable executive vehicles in order to attract car users to your service.
Busy times
Your busy periods will depend on the sort of services you provide. For example, local bus services and schools' services will be busiest at the beginning and end of the day. Many coach operators try to offer services during off-peak times of the day so that their vehicles are fully utilised, for example, transporting children to sporting events or swimming lessons.
Special offers and discounts
If you run local bus services some of your passengers will be entitled to free or discounted travel which is subsidised by your local transport authority. You will be reimbursed for all those passengers you carry at a discount or free. However, you will not be reimbursed the full cost of the fares - the local transport authority will reduce the reimbursement by what is called a 'generation factor'. This is what the authority considers to be the value of the extra passengers who travel on your bus service because you offer concessionary fares. Although the industry thinks that the level of reimbursement is too low, bear in mind that it's in line to be cut even more.
You might also decide to offer discounts on any own-account tours and excursions that you provide. For example, you could charge less for children under a certain age. Make sure that the service still generates enough revenue to cover costs and profit.
Decide which coach hire services to offer
There are a number of different services that may be provided by those working in the bus and coach industry. Don't forget that you will need a PSV operator's licence and that bus and coach drivers must have Passenger Carrying Vehicle driving entitlement (which is added to an ordinary driving licence) or a Public Service Vehicle driver's licence (which were issued up to April 1991). They must also hold a Driver Certificate of Professional Competence (Driver CPC).
Providing local bus services
A local bus service is one where separate fares are paid by passengers who can get off within 15 miles of the point of boarding. It's important to:
make sure that there is room for another local bus service provider in your area
register each route you plan to cover with the Traffic Commissioners for your area (or apply for a London Service Permit for London bus services that are not part of London Transport Buses)
produce a timetable showing the route, the frequency of the service and the days of the week it will run
decide on the fares to charge
Don't forget, once you have registered a route the Traffic Commissioners may penalise you if you fail to operate the service you have described on the registration form. The Traffic Commissioners may stop you from running some or all local services or a fine may be imposed.
Some local bus routes are subsidised by the local transport authority and are put out to tender. It would be wise to take great care when tendering to ensure that the cost of providing the service is accurately estimated.
Providing private hire services, contract services, own-account tours and excursions and so on
Private hire work is when you carry a party of passengers and you are paid a single payment by the organiser rather than separate fares by each passenger. For example, a local club or society might book the whole coach for members to attend an event at another clubhouse.
Other work which you might consider includes:
express coach services. These are services on which passengers travel more than 15 miles from where they boarded
excursions and tours, for example to sporting and other events, theme parks, short breaks and so on. You would charge an all-in price that would include admission charges, accommodation costs, ferry costs and so on
contract work for schools, colleges, large companies and other organisations
feeder services for tour companies
Advertising your services
However you plan to operate, it's essential to make sure that your potential customers know about you and the services you provide. Word of mouth recommendations and a reputation for excellent service are very valuable and you can encourage these by making sure that your vehicles and drivers are always impeccably turned out. Don't forget to include your contact details prominently on your coaches!
If you are going to offer excursions and tours you could consider selling these through local travel agents, but bear in mind that you will have to pay them commission of, say, 10% of the ticket price. They will deduct this from the money they have taken before they hand it over to you.
You could consider being included in the Find a Coach Company section of the Guild of British Coach Operators website. This would mean that anyone using the website to find a coach firm in your area would come across your contact details.
Buy an existing coach hire business
You might decide to buy an existing coach business rather than start your own venture from scratch. Buying a going concern can mean that:
the premises, vehicles and equipment are already in place
there are established customers
the business can generate income immediately
suppliers have been identified and relationships established with them
the business has a track record which can help if you are looking for finance
staff may already be in place
However, look critically at any business that you are interested in to make sure that the price you negotiate with the seller is a fair one. Try to establish why the business is for sale - for example, is the owner keen to retire or is there another personal reason for selling up.
Your market research into the sector as a whole and the locality in particular will help you to establish whether or not the owner is selling because he or she can no longer generate enough income from the business. This may not necessarily deter you - many business people are confident that they can turn a failing business around. The important thing is to have established the current position so that the price you pay for the business is not too high.
Other matters to consider include:
the state of the vehicles, premises, equipment and so on. Will you have to spend money refurbishing or replacing assets
existing staff rights
how to retain key personnel once you've taken over - drivers in particular are often in short supply
does the business owe money that you will be responsible for
if you are paying for goodwill, to what extent does this depend on the skills and personality of the seller
Ask your accountant to look critically at the business accounts for the past three years and discuss with him or her the selling price in the light of what the accounts reveal. Make sure you budget for other professional fees such as legal fees and valuation and survey costs.