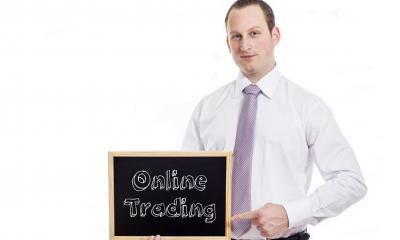 eBay is a phenomenal success story and has created the opportunity for business sellers of all sizes to tap into the rapidly growing online retailing market. Our easy-to-follow guide will help you to start up and run your own eBay business.
Getting started on eBay
You may already have your own private eBay account and may be familiar with the basics of buying and selling on eBay. However, selling as a business is a bit different so it's a very good idea to spend some time reading the pages in the eBay Seller Centre that are aimed specifically at business sellers.
These cover a wide range of important areas, including:
registering as a business - it's against the law if you pass yourself off as a private individual when you're actually trading as a business
the fees you'll have to pay
details about eBay 'shops'
the available selling tools
selling internationally
guidance on growing your business
account and seller protection
After you've set up your business eBay account, you'll also need to set up a PayPal account and then link the two accounts together.
Once your accounts have been successfully set up you're ready to start listing your items. The Seller Centre can give you further guidance on:
getting ready to list
creating your listing
monitoring your listing
what to do once the sale is completed
Taking things further
Whole books have been written about how to sell goods successfully on eBay. These cover the subtleties of designing and writing your listing pages, when to start your listings, eBay rules and conventions and so on and give tips on expanding your sales and growing your business. Top selling titles include:
The Official eBay Bible
How to Sell Anything on eBay...and Make a Fortune
The eBay Book: Essential Tips for Buying and Selling on ebay.co.uk
Research your target market
Buyers
Think about how much you already know about the people you hope will be your buyers.
Perhaps you have already been in business for several years, for example selling antiques to collectors and homeowners from an established shop. In which case, you may have a pretty good idea about who a 'typical' customer is, but does that apply on eBay? Or is it the case that someone who would never walk through the doors of an antique shop would be quite happy to buy one of your items online?
Maybe you are a collector of, say, stamps or coins and want to turn your hobby into a business. Over the years you may have built up strong links with the collecting community and you're confident that the same types of people who buy at traditional auctions, fairs and from dealers will be bidding in your online auctions.
Possibly you are a general trader with years of experience selling various things in markets, car boot sales and by mail order. Now you want to branch into eBay trading. Will the eBay community be interested in the same things that you sell at Saturday markets?
Unlike in a traditional shop, you won't normally get to meet your customers face to face before the item is sold (unless you sell things like cars where it is more common for buyers to view items before they purchase). So all you'll have to go on is their user ID, eBay user profile, feedback and anything they tell you when they get in touch.
Try to build up as much information as possible about the types of people who buy from you. Make a note of the following:
are they overseas or UK customers?
what countries are overseas buyers located in?
what part of the country are UK buyers located in?
are they regular eBay buyers? (Look at their profile and feedback)
Once you have built up a picture of the types of people who normally buy from you, you can make an extra effort to market your listings to them.
The marketplace
There is always an element of the unknown in an eBay auction - you don't know whether an item will sell and, if it does, how much it will make. While this can add to the excitement for private sellers, the uncertainty can be frustrating for eBay traders. Why did one item get snapped up straight away for top money, when an identical item failed to meet its reserve the following week? You will want to try and eliminate as much of the uncertainty as possible to make your business reasonably predictable.
You could start by searching eBay for the types of item that you intend to sell. Make a note of the following:
are there many available?
does availability vary from one week to the next?
do they attract many bids?
do the sellers use reserve prices and/or starting bids to set a minimum price? If so, how much are these?
who is selling them - private sellers or traders?
do the items always sell?
It would be a good idea to pick several key items and track the progress of the auctions. Once you are registered as an eBay user you can use the 'watch this item feature'. Look at the bid history to see how many different bidders there are. Look out for any pattern in the bidding - does the price rise steadily over the course of the auction or is there a last minute 'bidding war'? Are more bids made at particular times of day or on particular days of the week? If you are watching several similar items, did they all sell? If so, was it for a similar price? How many bids did each attract?
You may find that the outcome of auction listings is so difficult to predict that it makes more sense for you to use only fixed price listings or classified ads.
The competition
eBay and other online marketplaces are very competitive. The smallest part-time trader can compete on an even footing with very large businesses, while private sellers may be able to set lower or no reserves because they don't need to make a profit margin.
Ideally, you will want to make sure that your items attract more buyers and sell for higher prices than those offered by other sellers. Search eBay regularly for the types of item that you intend to sell - look out for sellers who crop up frequently and/or have multiple listings. Make a note of the following:
how long have they been registered with eBay? (Their member profile will tell you this)
are they an eBay 'PowerSeller'? (Look for the logo)
do they have an eBay 'Shop'?
how good is their feedback record?
what are their terms of trade?
which selling formats do they use?
what forms of payment do they accept?
do they charge extra for postage?
Look out for very successful sellers - what seems to be the secret of their success? Study their descriptions, their titles, their pictures and their page design. You could adopt some of their ideas for your own listings.
Research current trends, plus legal and tax issues
What to sell
The 'perfect' item to sell on eBay is not too large or heavy to send, easy to package, difficult to damage and easy to photograph and describe.
You may know exactly what you intend to sell on eBay, maybe because you already sell these items from a traditional shop, or it may be that you are looking around for ideas to start up your eBay business. You may find that if you sell items that relate to one of your own interests, this will give you a head start because of the knowledge and enthusiasm you have about the products you sell. For example, if you're a climbing enthusiast you could look into selling climbing equipment and other outdoor gear.
Be aware that some items - like alcohol, tobacco, knives and fireworks - are prohibited by eBay policy. Other items, like food, are restricted under eBay policy because of the laws regulating their sale.
Collectables
eBay started out as a collectors' trading site and collectables still feature very strongly on eBay. An online marketplace is an ideal outlet for people who trade in collectables. For example, there may be only a few hundred stamp collectors in a town - nowhere near enough to keep a shop going. But by selling on eBay a trader located anywhere in the country can reach many thousands of collectors throughout the UK and even around the world.
Some examples of the types of collectables that are popular on eBay include:
stamps
coins
sports memorabilia
antiquarian books
comics
bottles and pots
china
antique and collectable dolls, teddy bears and accessories
a wide range of memorabilia
general antiques and curios
Other popular items
A huge range of different things is available on eBay. Below are just some examples of popular items that are regularly traded on eBay:
books, particularly second-hand
business and computer supplies
DVDs, videos, computer games and recorded music
sports goods
clothing and accessories
household and garden goods
You might decide to sell a range of different things, depending on whatever you have available for sale at any particular time. Perhaps you will do house clearances and buy in job lots of goods which you then sell on eBay.
High value items
As a general rule, the higher the value of an item, the fewer people will be prepared to bid for it in an online auction. There are, however, some high value items that are regularly traded on eBay and which attract a significant number of bidders, for example:
cars, vans, motorhomes and motorcycles
antiques and fine art
jewellery and gemstones
high value consumer electronics
computers
expensive musical instruments
When trading high value items, it is particularly important to demonstrate to your buyers that you are an honest, professional trader. Offering written guarantees can be a good way of reassuring bidders.
Promoting your eBay business
Advertising and promoting a business that is run through eBay presents a completely different set of challenges from advertising a conventional shop-based business.
Optimising your listings
Some eBay buyers go straight to a particular subcategory, but many search for a particular item using keywords. So while it's very important to list your item under the most appropriate category and subcategory, it is also crucial to make sure that searches will find your item. eBay has very specific rules about keyword usage, 'spamming' and deliberate search manipulation so make sure you read the guidance otherwise you run the risk of your listings being removed.
Be sure to spell everything on your listing page correctly. Apart from looking unprofessional, poor spelling can mean that your item doesn't get found in searches. However, you might want to work in some common misspellings. For example, if you're selling an inflatable dinghy you could consider writing something like "Brand new inflatable dinghy (or dingy if you prefer)."
When users search for an item a long list of titles is typically returned by the eBay search engine unless the item is particularly rare. It's really important to make sure that your titles are snappy and to the point so that users click through to read about your listing.
Once you have a user on your listing page you will want to keep them there for as long as possible and hopefully persuade them to make a bid or a purchase. Keep descriptions relevant and interesting, and avoid waffle. Tell viewers all of the facts that they will need to know. Remember that a well written and neatly set out page will help to demonstrate to users that you are a serious, professional trader. Above all, remember that a good picture - or preferably several - is worth at least a thousand words!
When viewers have finally finished reading one of your pages, and hopefully made a bid or a purchase, it makes sense to try to encourage them to view your other items as well. Your listing page will automatically have a link to 'See other items' as well as one to your eBay shop (if you have one). You could also think about using listing tools like Auctiva's Scrolling Gallery to highlight your other items.
eBay auction enhancement add-ons
When you list your items, you will see that a range of add-on features is available to enhance your listing and increase its visibility on the site. These include multiple categories, bold titles, multiple images and special 'featured item' placements. There is an additional charge for each add-on feature, ranging from a few pence to several pounds. So you will need to decide which features are worth the extra money and which are not. Try some out to begin with and see if they make much difference. You may find that certain enhancements work well for some types of item but have no effect on others.
eBay Shops
Once you are registered as an eBay seller and have at least 10 items of feedback (or you meet certain other requirements) then you can open an eBay 'Shop'. There is a monthly service fee for eBay Shop accounts - the price depends on which of the three packages you opt for.
Each eBay Shop has its own unique web address - for example "www.stores.ebay.co.uk/myownshop". You can promote this web address on your business cards and on other business stationery to drive people to your listing pages. You can also include a 'visit my eBay Shop' link on each of your listing pages, on your own website if you have one and in all email communications with buyers. If you open an eBay Shop, eBay will also promote it for you too. Sellers with eBay Shops have access to special tools and enhanced user statistics.
Feedback, word of mouth and repeat business
The eBay feedback system is designed to help users find good, reputable buyers and sellers and avoid those that are dishonest or in some way troublesome. As a professional trader, you will want to keep your feedback record as good as possible by providing an exemplary service for your buyers. By building up a good reputation and positive feedback, you will encourage word of mouth recommendations and repeat business among your customers.
Links from your own website
If your business has its own website then it makes sense to become an eBay affiliate and include links from your website to your eBay listings (and your eBay Shop if you have one). The eBay developer toolkit enables web developers to include real time 'live' information about your current listings on your own web pages, with links to the actual listing pages on eBay. If you have your own eBay 'Shop' then it's a quick and easy job to include a link to it on your website.
Being professional
In a traditional shop, the customer is in control. If they don't like the look of the shop, they can walk out or walk on past it. If they come in they can see and touch the goods on sale, perhaps try them out and then walk away with them there and then if they decide to buy something.
While online listings have many advantages, they depend heavily on a special commodity - trust. Most of us have heard about online scams where people send off their money but don't receive the goods, and no-one wants to be the next unlucky victim. And unlike other forms of online shopping, buyers are still very wary of potential scams when buying on eBay.
To run a successful eBay business you will need to do everything possible to show would-be buyers that you are a professional and trustworthy trader. Key points to consider include:
don't try to hide the fact that you are a trader - be proud of it! Pretending to be a private seller when you are, for example, a used car dealer is against the law and will soon lead to negative feedback and worse
describe items properly and fully. Include information and photographs detailing any known faults if necessary
use images to give bidders a good idea of what they are bidding on. Close-up images of any faults and blemishes will indicate to bidders that you have nothing to hide. Try to avoid using phrases like "sold as is" - they can suggest that you are trying to duck out of your responsibilities as a trader
communicate well with bidders and buyers. Answer questions properly and courteously and keep buyers informed about what they need to do next and when they can expect to receive their goods
make it clear on your listing pages what your terms and conditions of trade are
package items properly to prevent them being damaged in transit
consider using an online escrow service for higher value transactions. Information about escrow services and recommended providers is available on the eBay website
despatch all items promptly once you have received full payment
make it clear to your bidders that their complete satisfaction is your aim. If a dispute does arise, take steps to resolve it amicably
The eBay Feedback system
eBay feedback is a powerful way of telling whether a seller is trustworthy. Every registered eBay user has a feedback profile, and both buyers and sellers are strongly encouraged to leave feedback once a transaction has been completed. Feedback comes in three flavours - positive, neutral and negative - plus a written comment. Buyers can leave positive, neutral or negative feedback, while sellers can only leave positive feedback (to stop bad sellers giving retaliatory negative feedback). Buyers can also leave detailed seller ratings in four areas - item as described, communication, delivery time, and postage and packaging charges. A rating of one to five stars can be given for each of these areas to describe a transaction in more detail. Once given, feedback cannot normally be retracted or deleted but stays on the user's profile.
Your aim will be to build up a large feedback record which will ideally be 100% positive. In reality, even the best traders usually pick up the odd negative comment over time and 98% - 99% positive feedback is generally regarded as the benchmark for a trustworthy trader.
The feedback system is not used for Classified listings.
The right signals
Just like in a traditional shop, a user who visits your listing page and doesn't like what they see will probably leave straight away so you need to make sure that your listings send out the right signals. This is particularly important if you sell high value items like cars and antiques.
Below are some tips and pointers for achieving a professional look and feel for your listings:
make sure that your title, description and other information are properly written and correctly spelled. You could use the spell checker feature on your word processing software before pasting the text into the listing form
avoid 'sharp practices' like including spurious keyword lists
consider designing a standard page template that you use in all your listings
make your auction page designs smart and uncluttered - try to strike a balance between attractive design and over-the-top
include your business 'brand' and logos on your pages if possible
consider opening an eBay 'Shop'
aim to become an eBay PowerSeller
give users some useful information about yourself and your business on an 'About me' page
accept as many forms of payment as possible
keep postage charges reasonable - don't try to use inflated charges to boost your profits
avoid making unreasonable conditions and negative statements like "definitely no more timewasters"