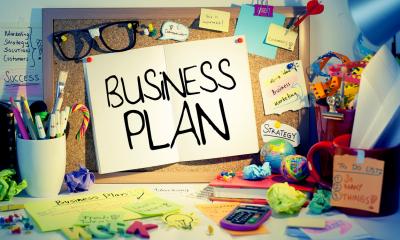 Writing a business plan can seem daunting if you've never done it before. However, it's something you can't afford to put off or ignore. Having a sound business plan is crucial to the survival and development of your business. Alan Gleeson explains how to get it right
1. Tailor your business plan to your audience
The starting point for any business plan is audience. Who is going to read it? What is the purpose of the plan - is it to secure funding? Maybe you need to attract a business partner. Although key facts and figures will remain the same, tailor different versions of your plan to specific audiences' needs. For example, a potential investor will be looking for a clear explanation of how they will get a good return on their investment. Your business bank account manager will seek proof you can afford to pay back a loan before they provide funding.
2. Research your market thoroughly
As viewers of the BBC's Dragons' Den series will know, prospective investors place great emphasis on market knowledge, which is why your research must be thorough. Information about your market must be detailed in your business plan, and you must show great awareness of your opportunities and threats, which requires considering your strengths and weaknesses.
3. Identify your competitors
To understand your market, you must recognise all competitors - who they are, their strengths and weaknesses and the likely implications for your business. All businesses face competition - your plan should show you have a clear strategy for dealing with all your competitors.
4. Pay attention to detail
Your business plan should get to the point, but it must include enough detail to ensure the reader has the information they need to understand your business. Your plan should make people believe in your ability and professionalism, which means there shouldn't be any spelling mistakes, errors, unrealistic assumptions or fantasy figures.
5. Focus on the opportunity your start-up offers investors
If you're seeking investment, clearly describe the opportunity. Why would somebody invest in your start-up as opposed to another? What is your unique selling proposition - what makes you special? Why will people buy from you? Your plan should answer all these key questions.
6. Don't leave out important facts
Basically, your plan must describe your products/services, customers, competitors, management team, operations, financials, development goals and strategy. If you miss out key facts, it will not reflect well on you when you present your plan to others.
7. Get your financial information right
Your business plan's financial information will face particular scrutiny. Cash flow should be documented in full, and your sales predictions need to be well founded. While costs are easier to predict than sales, both must be included. It will be easier to keep track and report on both if you have a separate business bank account. If figures really aren't your thing, seek assistance when producing your business plan, perhaps from an accountant or other trusted adviser.
8. Make your executive summary convincing
Arguably, your executive summary is the most important part of your business plan. More experienced readers will read it first, so they can quickly find out key facts and figures. If your executive summary doesn't engage them and encourage them to read on, the battle is lost. An executive summary provides headline figures and condenses your strategy into key points. Although it appears at the front of the document, leave writing it until last. By all means, make it engaging and impressive - but keep it realistic.
9. Seek a second opinion from a business adviser
Once you've completed a draft of your plan, have it independently reviewed. Choose someone who can offer independent, constructive criticism - perhaps an accountant or business adviser. Your local Chamber of Commerce or Enterprise Agency might be able to help. Their review might prompt questions you need to address in a revised draft.
10. Implement your business plan properly
A business plan should be a tool you use to judge performance and guide your strategy and the development of your business. It should contain specific goals, deadlines and responsibilities. It must be reviewed and updated regularly. A winning business plan will help ensure your business stays focused on what it needs to do to achieve its key goals.
Written by Alan Gleeson.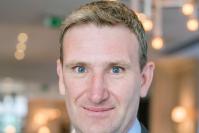 contributor
Alan has an MBA from Oxford University and an MSc from University College Cork, Ireland.