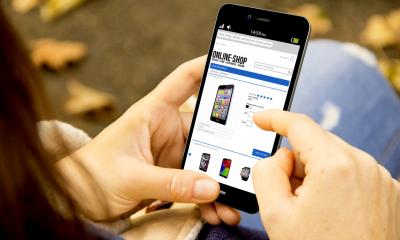 Chris Barling, CEO of ecommerce software supplier SellerDeck, shares his top tips for successful online selling
1. Marketing, marketing, marketing
To help customers find your shop in the first place, you need to know how they search. What are the key phrases they use to search for your type of product? Use them when writing your web pages. You also need to consider whether traditional offline marketing such as PR or direct mail can help raise awareness.
2. Build trust
Buying online is impersonal and involves a lot of faith. Reassure visitors as much as possible, for example, by having clear terms and conditions and a returns policy on your ecommerce site. Include a good photograph of you, your staff or your office on the 'About Us' page, and join at least one merchant accreditation scheme, such as Safer Online Shopping or SafeBuy.
3. Remember your existing customers
Once your online shop is up and running, remember that existing customers are your best customers. Use special offers to encourage them to visit your ecommerce site - keep them informed of what you are doing. And try a loyalty or affiliate scheme.
4. Sell from the second they arrive
Once someone arrives at your site, the selling should begin. Leave the smooth talk out, and show them your products. Don't ask them to register before they can browse. There will be time to get their name and address once they decide to buy.
5. Make sure your site works for you, not your designer
Don't let a fantastic design spoil your business because, for instance, it takes so long to load that people click away. Make everything the servant of the business objective - to make online sales.
6. Get a good online payment provider
You need to be able to take payments online, and it makes sense to team up with a good one. There is a list of good UK payment providers here. Check out who offers a service to spot fraudulent payments.
7. Make arrangements for shipping orders
Arranging deliveries is not as difficult as you might think, because there are many specialist firms to help. It's worth setting up an account to benefit from the best shipping rates. Ask for advice from local businesses that also ship goods.
8. Comply with distance selling rules
Under the EU Consumer Contracts Regulations, you must make clear who you are by providing full contact details, including an address and phone number. This is also good practice for building trust. Under the same Regulations, you must accept goods for return for any reason within 14 days. Why not make this a selling point?
9. Get your tax right
If you are VAT-registered, you should charge VAT at your usual rate when selling goods online within the EU. You don't have to charge VAT when selling outside the EU.
10. Allow for visitors with disabilities - it's the law!
You are required to take 'reasonable' steps to provide access to people with disabilities - and this includes your online store. In particular, all images should have alternate text ('Alt') tags so that visually impaired people can navigate your site.
11. Privacy matters
As you'll be handling personal data when you process online orders, you'll need to register with the Information Commissioner. You can register online or by telephoning the notification helpline on 0303 123 111. Registration is quick and easy and costs just £35 per year for most businesses.
12. Minimise the risk of fraud
Fraud is a potential problem when selling online. But don't get things out of proportion. No one has managed to eliminate shoplifting yet, either. You could carry out credit checks on new customers, or limit the credit available to them and increase the limit once you have an established relationship.
To help avoid fraudulent orders look out for these indicators. They tend to:
be big orders and use the most expensive shipping method;
choose the most expensive products;
use free email addresses.
13. It's about product - not technology
Finally, remember that normal business rules still apply when you sell online. You must provide things that customers want to buy online, at a price they are prepared to pay. Then tell them about it. Simple as that.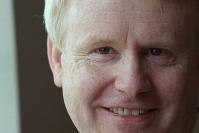 contributor
Chris Barling is the Chairman of Powered Now, a company he co-founded. An enthusiastic entrepreneur and business angel, Chris has a passion for helping small businesses take advantage of new technology. He has over 40 year' experience in the IT industry.