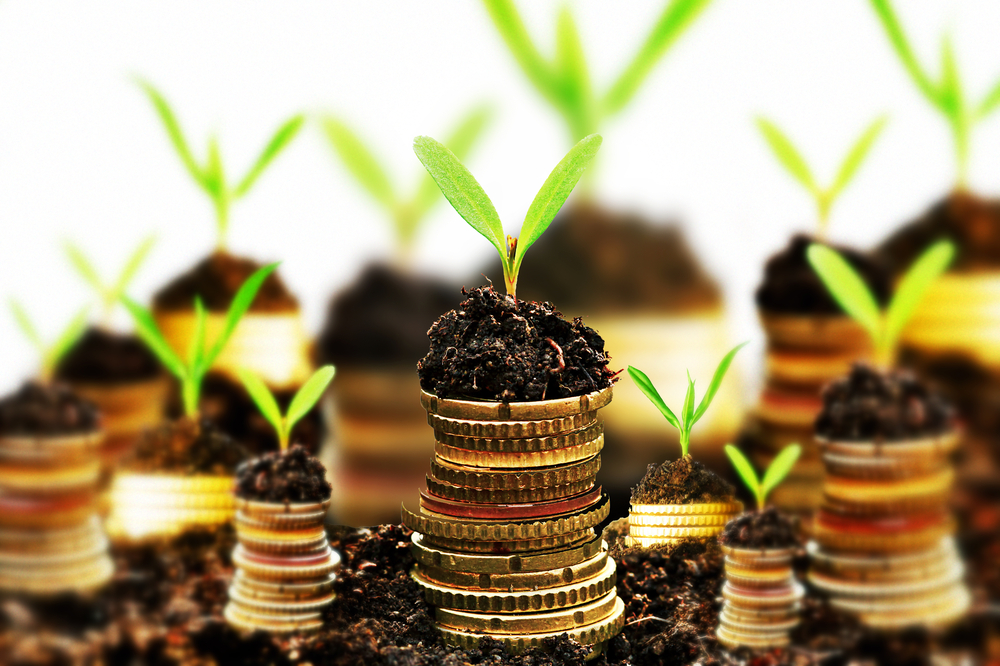 Do you want to grow your business? If you want to achieve your goals, you'll need an action plan. Rachel Miller suggests ten key ways to help you get ahead
Achieving strong and sustainable growth is no easy feat. The best way forward is to devise an action plan; here are ten key areas to focus on.
1. Make a sales forecast
Business growth can be a roller-coaster ride; when sales go up it can throw some parts of the business, such as production and customer service, into chaos. A sales forecast is the best way to set targets, manage cash flow and prepare for change.
Businesses often make sales forecasts based on their previous results; but when you are in growth mode, the best approach is to look ahead and assess the realistic chances of converting the prospects in your sales pipeline into solid business.
2. Find a mentor
This is one of the best things you can do, and it needn't cost you a penny. If you want to grow your business or feel stuck in a rut, experienced mentors are a valuable source of expertise and can help you kickstart a growth strategy. . Start your search for a mentor on the Mentors Me website.
3. Get new funding
The funding landscape has changed in the past few years and the number of funding options for SMEs has multiplied. As well as bank loans or traditional equity funding, SMEs are increasingly taking advantage of crowd-funding; CrowdCube and Seedrs are two of the bigger players in the UK. Invoice financing, which helps growing businesses to improve their cash flow, is also on the rise. In addition, Funding Circle is a marketplace that allows SMEs to borrow from a range of investors including the UK Government.
4. Fill your skills gaps
A shortage of skilled staff is one of the key reasons that businesses with growth potential fail to realise their ambitions. Your skills strategy should focus on growing expertise within the business as well as recruiting.
Sourcing new talent is no longer the preserve of recruitment consultants; doing your own recruitment is much easier, thanks to networking tools such as LinkedIn. Hiring the wrong person can be an expensive mistake, however, so it's important to recruit with care. You can also grow your own skilled workforce by taking on apprentices and offering training to your staff.
5. Start exporting
If you've got a successful business in the UK, it's worth exploring whether your business could expand overseas. There's lots of support for would-be exporters at the moment, as the Government has set an ambitious target of £1 trillion exports and 100,000 more companies exporting by 2020. The best place is to start is the Exporting is GREAT website which has details of real-time opportunities and expert advice.
6. Check out public sector opportunities
The number of public sector contracts being awarded to small firms is on the rise and the Government now wants 33% of all its spending (locally and nationally) to go to small firms by 2020. That's some £3 billion extra a year for SMEs. And because public sector procurement has been made easier for small firms, now's the time to make your move. UK tenders are published on the Contracts Finder website.
7. Cut unnecessary costs
When it comes to business overheads the important thing to remember is that things change - there are always new deals to be done or even new ways of running your business.
An annual spending review is the best way to keep your business lean and efficient. Could you renegotiate with your landlord or downsize your premises? Could you buy in some expertise on a freelance basis instead of hiring full-time staff? Could a cloud solution improve your systems and save you money? Are you getting the best deal on your utilities?
8. Protect your data
Any growth plan has to mitigate risks as well as harnessing opportunities, and the threat of cyber crime cannot be ignored. SMEs are not immune to these attacks, but the good news is that you don't have to be spend a fortune to protect yourself; there are plenty of cheap and free ways to reduce your risk of cyber attack.
The first step is to assess the risks and make a plan. Firewalls, software and data encryption are important but it's also vital to make sure your employees follow your IT procedures.
9. Optimise your website
This is one job that should always be on your to-do list. When it comes to getting found online and converting interest into income, continual improvements are the name of the game.
If you struggle with SEO, take time to learn the basics or hire an expert for a day or two; it could transform your search results. Show Google that you are living and breathing - and above all relevant - by posting regular new content throughout the year. And if you haven't done this already, make sure your website is mobile-friendly.
10. Get networking
Social media has transformed the way we engage with others but there's still nothing like face-to-face networking for building long-lasting relationships. Make time to get out there and meet new people, at networking events and exhibitions. Not everyone will be a valuable contact but many encounters open the door to new introductions that will be good for you and your business.