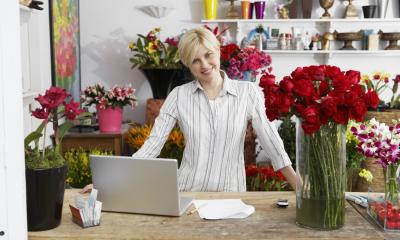 If you think you've got what it takes to start your own business - and your market research and business plan supports your belief it can work - forming a business is the next exciting leg on the journey. So what are your formation options when starting your own business?
Start a new business or buy one?
You might not want or need to come up with your own business idea. You could decide it's easier and less risky to buy a business, something that could still generate a good return on investment.
Buying a business can be very successful, providing the ingredients are already in place - maybe good products that aren't being marketed effectively, for example. Perhaps the added drive, ability and fresh perspective you bring will inspire others and take the business forward to new heights.
Buying a franchise could make you more confident of success. Pick the right franchise and get other key decisions right and you will benefit from operating under an established brand, while still making good money and enjoying the challenges of being your own boss.
Starting an online business
To limit your costs and maximise your returns, you might decide to start an online business.
Growth in online sales in recent years has been phenomenal. And why pay out for premises and associated costs if you can run a lucrative small business from a laptop or home-based PC, maybe without having to work as many hours? If you start an online business, you might even be able to make sales while you sleep.
You might be driven by a desire to turn your business idea into a successful venture. The urge to create something new when starting a business and shape it can be irresistible. The sense of independence really dawns when it comes time to think of a name for your new 'baby' - a very important, yet fun, task.
Legal forms of business
When it comes to starting your own business, you have to think about which legal form your business should take. Decisions about business formation will be guided by the type of small business you're starting, your attitude to personal financial risk and whether you are starting a business by yourself or with partners.
Becoming a sole trader ('self-employed') is quick, free and easy - a brief visit to the HM Revenue & Customs website to register your business is sufficient. It's likely to mean you pay comparatively less tax, while you can still employ people - but it makes you personally liable for any debts should your business fail. This means your possessions - including and maybe your home - could be at risk. If you plan to keep your costs and debts to a minimum, you might conclude it's a risk worth taking. Further down the line you could decide to turn your sole trader business into a limited company.
(You can use a sole trader versus limited company tax calculator to estimate your take home pay with either type of business, simply by inserting an estimate of your annual profit.)
Why set up a limited company?
Setting up a limited company - company formation is known as 'incorporation' - removes personal financial liability (providing you trade legally and don't give personal assurances for bank loans). But you must pay for the privilege of incorporation, while setting up a limited company requires more effort and running it creates additional reporting and management responsibilities, which is likely to increase your costs. New companies must also be registered at Companies House.
You could start a business in partnership with others, either formally or informally. If you choose to set up a limited liability partnership (which makes the partnership itself liable for any debts rather than the individuals within it), you might sleep easier at night. If your business partnership isn't limited liability, and the business runs into trouble, remember, you're liable for each other's debts.