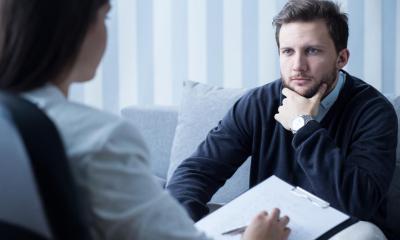 Our stressful lives mean lots of people need professional help to achieve their goals. If you've got good people skills, life coaching could be for you. Check out our practical guide for starting and running your own life coaching business.
Research your target market
Be aware that in recent years the self improvement industry as a whole has become highly competitive as demand for the services it provides has grown and the number of people providing them has increased hugely. Because the sector is largely unregulated, this has led to a significant increase in the number of people offering personal support services of one sort or another, including life coaching. When you're carrying out your market research don't just focus on other life coaches - try also to find out about other competitors that might offer similar self-help services as your proposed business. For example, these might include:
counsellors
therapists
management consultants
mentors
Estimating the level of demand for life coaching services can be difficult. As part of your market research think about the area in which you will be based, the number and type of people who live and work there. Consider whether there will be enough demand in your area for the particular range of services you are planning to provide. For example, if you aim to help people achieve a better work/life balance, ideally you'd be located in an urban area rather than in a sparsely populated area with low employment.
As well as estimating the likely level of demand, it's important to be aware of the competition. A look on Yell.com and online 'find a life coach' directories will give a good indication of the number of local competitors you might have. You could also look at local print directories.
Many self improvement businesses have a website so you could also try an internet search for life coaches to try to establish:
what services they offer
their fees
how they provide their services (face-to-face, by telephone or email)
what training and qualifications/accreditation they have
if they offer a free initial consultation
If you plan to offer coaching by phone, Skype or email your potential market will be far wider as your clients could be located anywhere in the country or even overseas - for example helping expats adjust to a new lifestyle. Identifying demand for your life coaching business on a national or international level is a little more difficult. You could use any network contacts that you might have to help estimate what the demand for your services could be.
Research current trends, plus legal and tax issues
Client profile
The nature of your client base will largely depend on the methods you use to deliver your coaching services. For example, if you decide to offer coaching on a face-to-face basis only then most of your clients are likely to live and work locally. On the other hand, if you decide to offer your services by phone, Skype and email your clients could be located virtually anywhere.
Your clients will probably include many different types of people from all walks of life. Research shows that some of the people who are more likely to use life coaches include:
business owners
entrepreneurs
professionals
people in transition
people in stressful situations
people who have been made redundant
Research also shows that business coaching is the fastest growing area in the life coaching sector.
The working relationship you establish with your client is very important as it provides the foundation for the entire coaching experience. No matter who your clients are it is vital that you both understand what the client hopes to gain. Life coaching involves an ongoing professional and personal relationship with your client that aims to help them reach their goals and improve certain aspects of their life. In your first session it is important to find out what your client wants to achieve so you can both be clear about the desired outcomes of the coaching contract you and your client have entered into.
When you take on a new client it is a good idea to send them a letter of engagement which clearly sets out:
the terms and conditions of your appointment
what you, the coach, will do
what the client will be expected to do
the basis on which you will be charging
your fee scale
when you expect to be paid
Skills and qualities
As well as your areas of specialist knowledge and expertise most clients will expect the life coach they appoint to have certain skills and qualities, such as:
listening skills
observational skills
excellent communication skills
experience
flexibility
the ability to focus
integrity
the ability to think creatively and practically
compassion
the ability to be decisive
Decide which services to offer
The range of services you decide to offer your clients will depend on your own training, qualifications, experience and areas of specialisation. Some of the coaching services you could offer might include the following:
Health, wellbeing and lifestyle
For example, you may provide support and encouragement to a client undertaking a weight loss programme.
Goal setting and motivation
Your client may dream of moving house but is unclear on how to reach their goal. You can help motivate them to plan a course of action that will enable them to achieve their objective.
Workplace skills
Clients may look for help with managing their business or improving skills like public speaking.
Executive coaching
People working in corporate management positions, or starting or building their own business, may seek help with accomplishing work goals and improving certain management skills.
Career coaching and job seeking
Individuals who are seeking a change of job, want to advance their career, or have been made redundant may need help with mapping out their future.
Financial awareness
You may have a client who struggles to manage their finances on a monthly basis. You could help them identify the problem and encourage them to put in place measures to balance their income with what they spend each month to ease their financial worries.
Managing change
Many people respond negatively to change and feel unable to cope. You may help your client feel confident in accepting and dealing with change pro-actively.
Relationship coaching
Your client may have 'blockages' or certain patterns of thinking that are affecting their relationships. As a coach, you could help them overcome these obstacles to enjoy a more fulfilling relationship with their partner.
Time management
With longer and longer working hours, and increases in day to day pressures, more and more people are finding it difficult to achieve a meaningful work/life balance. You could help clients to 'de-clutter' their daily lives and help them to achieve balance by managing their time more effectively.
Spirituality
You may help your client to identify ideas and beliefs that can give them guidance and meaning in their daily lives.
Whatever the focus of your coaching, to be successful you will have to:
listen carefully and with empathy to what your client is telling you
be sure that you understand their concerns, beliefs and philosophy
establish what changes your client would like to make and what are their goals
clearly set out the steps towards achieving those goals
help your client to recognise the likely difficulties and setbacks to be overcome
provide the support and guidance necessary to help in achieving their goals
Networking
Networking is vital to the success of your life coaching business. By building up a network of other coaches, industry contacts and prospective clients you can find work through referrals, recommendations and possibly shared projects. Networking will also make your life coaching business better known and help to establish your reputation.
Becoming affiliated to an accredited training provider or joining a professional body and attending life coaching events and conferences can provide you with networking opportunities. The International Coach Federation (ICF) is a worldwide community for coaches with a wide range of resources and a list of national and international events on their website.
Many professionals use LinkedIn and other online social media to keep in touch with other coaches and to share advice and information.
Promote your business
Whatever the nature of your life coaching business, you'll want to make sure that your potential clients know about you and the services you offer. Be aware that promoting a life coaching business requires a lot of marketing activity and networking with your contacts.
A good business website can be a very effective way of promoting your business - you could include on it details of your particular areas of specialisation, any qualifications you hold and any affiliations you have to accredited training providers. You could also include testimonials from satisfied clients as recommendations like this can help to attract new clients. Consider maintaining a blog to keep people up to date with the latest developments in your business and the world of life coaching.
It might also be worth joining an online coaching network, such as the International Coach Federation (ICF), and having your life coaching business listed in an online referrals database. You might also decide to participate in the ICF's 'credentialling' program.
Other online directories and networks include Life Coach Directory, Coaching and Mentoring Network and European Mentoring Coaching Council, all of which aim to put potential clients in touch with suitably qualified and experienced professionals.
There are also a number of other things you can do to promote your life coaching business:
use social media like LinkedIn, Facebook and Twitter to promote your professional services, raise your profile and keep in regular touch with previous and would-be clients
advertise in trade journals and health and lifestyle magazines
have leaflets printed that you send out to your contacts and businesses that might use your services
advertise in a business directory
constantly update your contacts and attempt to find new ones