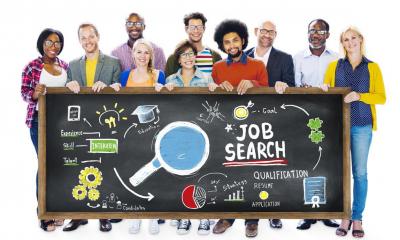 Staff agencies meet the temporary and permanent staffing requirements of businesses in their area and many offer other services like HR, payroll and training. Our guide covers the key issues for starting and running your own agency.
Research your target market
It's very important to research your market properly. Try to find out as much as you can about the level of demand for your services, and about how much existing competition there is to meet that demand.
Know your market
Ideally, you will already be very familiar with the business community which you intend to serve and you will have plenty of business contacts. If you are not, you should find out as much as possible about the businesses you will be targeting, the local or regional labour market and the state of the local economy.
Consider too the impact on demand that changes in government policy might have. For example, think about how the UK's decision to leave the EU might affect existing skills shortages.
Business clients
Find out as much as possible about businesses and other employers in your area that you think are likely to make use of your services. These might be, for example:
businesses of a certain type (for example construction firms or accountancy practices)
businesses that frequently require staff who have a particular skill (for example businesses with complex IT requirements)
any organisations which are likely to require extra temporary staff or permanent recruitment services from time to time
Don't ignore other organisations in your area that might require your services, particularly those in the public sector. It may be possible to get onto the 'preferred suppliers' list of some public sector organisations. Think about tendering to be included as a supplier on framework agreements to supply staff to the NHS.
Try to find out who is in charge of personnel at as many as possible of the key organisations that you intend to target. Building up and maintaining a network of personal contacts is a very important part of running a recruitment business.
You might decide to offer recruitment services to other staff agencies. The so called 'rec-to-rec' market exists to provide workers to other recruiters who can't fulfil contracts from their own pool of 'temps'.
Jobseekers and temporary placement personnel
A very important part of your market research involves finding out about the local labour market. You will need to attract a sufficient number of suitably qualified temporary placement staff and perhaps jobseekers who are looking for permanent placements.
Find out about the local availability of the type of personnel that you will require. Local further education colleges and universities may be a good starting point. It may also be worthwhile talking to business support organisations, many of which monitor closely trends in the local and regional labour market. Jobcentres have become more ready to work in partnership with private sector recruiters and may also be a further source of helpful information. Pay attention to the main types of industry that are prevalent in your area - this will have a bearing on the range of skills and training that are likely to exist among local workers.
Find out how much different types of workers are typically paid in your area so that you can set your own charges for temporary employment services appropriately. Details given in recruitment advertisements will help you with this.
If you intend to offer permanent recruitment services, particularly 'headhunting' at the premium end of the market (executive search services), it is important to build up a database of the names and contact details of suitable individuals who you think might potentially be attracted to a new employer at some time in the future. Excellent networking skills are very important.
How much competition is there
Your main competitors are other recruitment businesses in your catchment area who offer similar services to your own. A browse on Yell.com (classification 'employment agencies and consultants') will give you an idea of the number of firms operating in your area. The 'jobs' sections of your local newspapers may also help you find out about other recruiters active in your area - some of the advertisements will have been placed by professional recruiters. Try searching the web for recruitment agencies in your area too. Bear in mind that some staff agencies operate as 'virtual agencies' with no premises, doing all of their business by telephone and online. Take a look on the main online recruitment and jobs portals to see which recruitment firms are active in your area - and active in the market sectors which you intend to target. Be aware that in many cases a recruiter might be active throughout a whole region rather than just in their local area.
Make a note of the range of services your competitors offer and whether or not they specialise at all. Look out for branches of major national and international recruiters such as Manpower and Reed. You could select, say, five to ten recruiters in your area that you think will be your most significant competitors and visit their offices. Make a note of how their outlets look and feel, where they are located and the attitude of their staff. What sort of image does the business project? You could also try to find out about their charges.
Remember that the recruitment industry is quite easy to enter and a large number of new agencies may set up in business at times when there is strong demand for labour.
Bear in mind that employers can recruit personnel in other ways, including Jobcentres, free recruitment websites and by dealing direct with candidates themselves - perhaps advertising vacancies on their own websites. It seems that more and more employers are going down the direct route for permanent recruitment, often using online services like Staffbay and even social media. Think about what your business will do to add value to the basic recruitment process and attract clients away from these options.
Research current trends, plus legal and tax issues
Decide which services to offer
Think about the range of services that you will offer to your clients. First decide whether you will offer:
temporary recruitment services
permanent recruitment services
You may well decide to offer both.
Temporary recruitment
Temporary recruitment is the larger of the two main industry sectors. It involves supplying workers with particular skills to employers on a temporary or contract basis. Temporary workers, often referred to as 'temps', are in most cases legally classed as employees of your business and are hired out to other businesses for an agreed hourly, daily or weekly sum. The difference between the amount that you pay your temps and the amount that you charge to hirers is referred to as your margin. In the case of contractors, they normally work through an 'umbrella company' or through their own limited company, but once again you'll take a margin or commission on what they're paid by the client who engages them.
There are many different sectors of the temporary recruitment industry. Well known specialist examples include nurses' agencies, theatrical agencies and secretarial agencies, but specialists also focus on industrial operatives, accountancy personnel, agricultural workers, teachers, construction workers, the leisure industry, the IT sector and several others. Some 'rec-to-rec' specialists focus on supplying temporary workers to other recruitment agencies to help them out with large contracts.
As a temporary recruitment specialist, you might also decide to offer your clients a range of different services depending on their needs. The types of service that you might offer include:
on-site supervision of temps
provision of any specialist equipment required by the operatives
'outsourcing' of specific areas of the client's business, for example IT
Consider whether your business will operate on a local or regional basis, or whether you will aim for a wider national market. Perhaps you intend to supply temps to overseas clients.
Permanent recruitment
Permanent recruitment is a smaller sector than temporary recruitment, although the great majority of recruitment businesses in the UK offer both services. Permanent recruitment involves finding a suitable candidate for a long term position on behalf of an employer, to whom a fee is charged for the service. It is common to charge an agreed percentage of the starting salary as your fee.
As a permanent recruitment specialist, you may decide to offer clients several different levels of service, depending on their requirements and on the type of position that has to be filled. These might include:
search services, where a suitable candidate is identified, either through a personal approach or through advertising
selection services, where candidates for a vacancy are identified (usually by means of advertising) interviewed and short-listed
Different clients may wish for different levels of involvement in either of the above procedures.
'Temp to perm'
Many clients who hire a temporary worker subsequently decide that they would like to engage him or her on a permanent basis as their own employee. You might decide to charge a 'temp to perm' fee when this occurs, to reflect the fact that you lose one of your temporary workers. Temp to perm fees are often similar in amount to the fees charged for permanent recruitment. There are special rules governing temp to perm and other transfer fees set out in employment agency regulations - you can read about these on the Gov.uk website.
Other services
As your business will come into regular contact with a large number of workers, jobseekers and other businesses, you may decide to offer a range of complementary services. These might include:
managed outsourcing services
HR and payroll services - you might offer 'umbrella company' payroll services to contractors
redundancy consultancy services
staff training, for example in IT and secretarial skills
CV preparation services
typing and other secretarial services
general business support services, for example photocopying
Remember that, with very few exceptions (notably entertainment and modelling agencies), it is illegal to charge job seekers and temps a fee for finding them work. If your business provides other paid-for services to workers, such as transport or accommodation, then you'll need to make sure you comply with legislation that exists to prevent temporary workers from being unfairly exploited.
Estimating your income
When planning your business you will need to make an estimate of your income from the core services you offer.
Income from temporary recruitment services
To make an estimate of how much income you will earn from supplying temporary personnel, you will need to consider the following:
how many temporary staff ('temps') you will normally have on your books
how many days/hours work will each temp typically do each month
what will you charge for supplying temps
how much your temps' wages will be
So, for example, if you anticipate that, by month two, you will have 100 temps on your books and in that month 70 of them will do 10 days work at a rate of £140 per day, your total income from temporary recruitment in month two will be £98,000 (all figures included for illustrative purposes only). Note that you will have to pay your 'temps' wages out of this money, so it would be a helpful exercise to work out what your wages bill would be for month two and deduct this from the total. Don't forget employment costs like PAYE, National Insurance contributions and holiday pay. The remaining 'margin' is the money actually earned by the business for providing temporary recruitment services.
When making your estimates of the number of temps you will have on your books and the amount of work they will get, remember that there is no reason why a temp should not sign up with several other agencies. Try to make your estimates as realistic as possible - your market research will help you to determine the size of the local workforce, the potential level of demand and the amount of local competition.
Income from permanent recruitment services
If you decide to offer permanent recruitment services you should consider the following when estimating how much income you will earn from this type of work:
what salaries do workers of the type that you will be recruiting earn in your area (your fee will probably be based on the worker's starting salary)
how many permanent employees do you expect to be placing each month
how much commission will you charge for a successful placement
As a very rough guide, unless you specialise in permanent recruitment you might expect income from permanent recruitment services to account for no more than about 25% of your total business income less the cost of temps' wages. Note, however, that income from this source may in fact be considerably less, particularly in smaller provincial towns and cities where the labour market is less dynamic that it is in, say, London.
Add to your estimates of income from both temporary and permanent recruitment any income that you expect to earn from other services such as training. Once again, you will need to estimate how much of this type of work you will do.
Income from other services
If you're planning to offer any other services then make an estimate of how much you're likely to earn from them. The types of fee-earning service you might decide to offer to employers and/or work-seekers include staff training, CV preparation, payroll services and secretarial services. Think about what you'll charge for each service you offer and how much demand there's likely to be for it.
Pricing policy
It is important to set your fees at the right level. Three key factors to consider when setting your fees are:
the amount that you will need to charge to cover all of your operating costs - including temps' wages and employment costs - and make an acceptable profit
the going rate in your area for the types of service that you will be offering
the going rate in your area for wages paid to the types of temporary staff that you will be supplying (businesses generally accept that the hourly rate paid for a temporary worker supplied by an agency is normally higher than that paid to an equivalent permanent member of staff)
Fees for temporary recruitment
When you provide temporary workers for clients, the difference between what your clients pay you and what you pay your temps is your margin. Your operating costs, your own drawings and any additional profit that you intend to make must come out of this margin (plus any additional income that you earn from other sources, for example permanent recruitment services).
When you set your margin, you should normally take into account the cost of providing paid holiday leave for most of the active temps on your books. Allow for the fact that you will often have to pay your temps well before you actually get paid by your client. Remember that you will usually deduct pay as you earn income tax (PAYE) and National Insurance Contributions (NICs) from your temporary workers' pay packets. Temps' pay must be at least as much as the national minimum wage - remember that the higher 'living wage' applies to temps aged 25 and over. Bear in mind that there may be times when you have paid your temps but are never paid by the hirer. Using the services of a factor or invoice discounter can minimise this risk, but the cost of factoring will come out of your margin.
As a very rough guideline, around 15% to 20% or so (of the total amount received from a hirer) is a typical margin between the cost of employing a temp (wages, PAYE and NIC) and the amount at which he or she is charged out to clients. However, this can vary from as little as 5% to as much as 25% or even more, depending on the type of personnel that you are supplying, contract length, economic and market conditions - and on regional factors such as the amount of competition.
Fees for permanent recruitment
When you are engaged to recruit a permanent employee for a business, you will normally charge a fee based on a percentage of the new employee's starting salary. The size of this percentage will vary, depending on the type of vacancy to be filled, the calibre and seniority of the candidate and the level of service that you are asked to provide. It is common practice to refund a proportion of the fee if the candidate leaves the job within a certain number of weeks after starting work.
Fees for permanent recruitment services typically fall between 10% and 30% of the starting salary. You might decide to charge a similar fee in cases where a temp accepts a permanent position with a hirer shortly after being placed. However, note that there are special legal rules relating to 'temp to perm' fees.
Fees for other services
With few exceptions, recruitment businesses are not permitted to charge fees to job seekers for finding them work. Recruiters who are exempt from this rule include showbiz agents, who generally charge actors, performers and other entertainment industry workers commission of around 12% to 15% of their earnings. Once again, however, the percentage charged varies depending on the type of work and according to market conditions. Model agencies and agencies representing sports-people can also charge their clients on a commission basis.
Showbiz agents (but not model agencies) are also allowed to charge their clients (actors and other performers/entertainers) a small and reasonable fee to cover the cost of things like photos, biographical publications and so on. However, it's against the law to make excessive up-front charges for these services.
Recruitment businesses are permitted to charge job seekers and other individuals or organisations for providing services such as training or CV preparation. If you intend to offer any such services, base your charges on the cost to your business of providing them plus a reasonable profit, keeping in mind your competitors' charges for similar services and the amount that you think the local market will bear.
Using a factor
A factor is a business which takes over credit control activities on behalf of another business in return for a fee (normally a percentage of turnover). The main reasons why a recruitment business might decide to outsource its credit management to a factor are
to speed up the cash flow rate (to get the money in more quickly)
to improve credit management procedures and reduce the risk of exposure to unpaid debts
to reduce the amount of time involved in handling clients' accounts and doing other similar administrative tasks
Invoice discounters offer a similar but more basic version of this service, providing up-front finance to businesses but leaving them to manage their own credit control.
Cash flow rate is a particularly important issue for most temporary recruitment businesses because their temps are normally paid every week, but their clients usually want at least one month's credit. Furthermore, recruitment businesses are required by law to pay their temps for all work done regardless of whether or not the client ever actually pays.
How does factoring work
Although different factoring arrangements vary in nature, it is usual to forward copies of all invoices sent out to clients to the factor. The factor will then send you an agreed percentage of the value of each approved invoice in advance. The percentage varies and will depend on what you have agreed with your factor, but between 80% and 85% of the invoiced amount is typical, although this can sometimes be as low as 50%. You will normally receive the balance of the invoice amount, less the factor's own cut, when (and if) the factor receives payment by the client. The factoring company will normally base the charge for its services on a percentage of your turnover - 1% to 2.5% is typical.
Depending on the type of service that you opt for, money paid to you in advance by the factor may or may not be returnable. If you have a recourse factoring agreement, then you will have to pay back any money that the factor fails to recover from the client. However, if you enter into a non-recourse agreement, you do not have to pay back any money advanced to you against an invoice sent to a credit approved client. An 'invoice discounter' offers a basic recourse factoring service but requires you to chase up your own debts. Many invoice discounters charge a flat-rate monthly fee for this service.
Some factors offer a comprehensive invoicing and payroll management service. For example, they might pay all of your temps direct every week, pay the balance (your margin) direct into your company bank account, handle payroll administration tasks and deal with other issues such as paying VAT and preparing P45s.
Setting up a factoring account
To set up a factoring account, you will normally be asked to fill in a proposal form and supply details of both your creditors and your debtors. A recent set of accounts might also be required, although there may be some flexibility if yours is a new business. If the factor considers your business to be suitable it will offer you a quotation for factoring your invoices, usually subject to your references being checked. If you decide to accept the quotation and your references are satisfactory, the terms of your mutual agreement will be included in a contract which both you and the factoring company will sign.
Before entering into a factoring agreement, approach at least three or four different factoring companies and compare their quotations and terms of business. Try to find out about their reputation and track record. Be sure to cover such issues as contract length and termination, speed of collection and payment, and cost. Ask if they can put you in touch with several clients who already use their services - be wary if they refuse to do so.
Buy an existing business
You might decide to buy an existing staff agency rather than start your own venture from scratch. Buying a going concern can mean that the customers, staff and premises are already in place.
Running a successful recruitment business generally requires excellent networking skills and a long list of key contacts. How do you compare with the previous owner on this? Will the previous owner be passing on their contacts and perhaps introducing you to some of them - or will he or she be taking this information with them and possibly setting up a rival agency? Should you try to get a contractual undertaking from the seller that they won't engage in recruitment industry work within the local area for a certain length of time after the sale?
But buying a business can be a hazardous, expensive process unless you have the right skills and experience on your team, including legal and financial know-how. Establish the genuine trading and financial position, so that the price you pay for the business is not too high.
Franchises
Franchising can be a good 'halfway house' between starting out from scratch and buying an existing business. If you purchase a franchise you'll still be setting up your own business, but you could benefit from the experience, resources and brand name of a business that is already successful.
There are various different franchises available in the recruitment industry. Although different schemes vary in detail, most feature the following key points:
as a franchise holder, you will remain self-employed but will use the identity (trade name, corporate colours, logos and so on) of the franchisor
in return, you will pay the franchisor a fee
both you and your franchisor will have to fulfil certain obligations and maintain certain minimum standards
Details of the above points are set out in the franchise agreement or contract, which both you and your franchisor will sign. The agreement will also deal with other matters, for example any territorial exclusivity due to you and the minimum period for which the franchise will run.
Before entering into a franchise agreement, it is advisable to compare the terms of different franchisors to be sure that you are getting a good deal. Go through the contract with your solicitor before signing anything. More information about franchising is available on the Franchise Info website. Information is also available from the British Franchise Association (BFA).