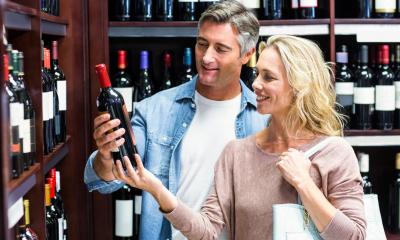 Thinking about setting up as an off-licence? Although competition from supermarkets is strong, a well-run independent can still succeed. You'll find all you need to start up and run your own business in our practical guide.
Research your target market
When you plan your off-licence business it's very important to find out as much as possible about your potential customers by doing some effective market research.
Estimating demand
You will need to find out whether there is going to be enough demand for your off-licence in the area. First check out the competition. Count how many outlets there are already in your area selling alcoholic drinks. Don't forget forecourt shops - more and more of these are becoming convenience retailers that sell alcohol. And of course supermarkets are likely to be among your fiercest competitors, including their growing chains of local c-store outlets.
Pay particular attention to businesses which stock a similar range of products to the ones you intend to stock. Depending on the focus of your business these could be upmarket wines, unusual spirits or perhaps just good value everyday drinks.
Catchment area
Note down the different types of potential customers living and working in the area where your business will be. This will help you to determine the range of products and services that you will offer. The major off-licence chains tailor the products they sell to the local customer base. Compare the different product ranges in different areas to get an idea of what you might offer your customers.
Why will customers choose your off-licence
You need to make sure that enough customers will choose your business rather than other existing outlets. Check out the competition to see:
what range of alcoholic and soft drinks they offer
what other product ranges they stock
what prices they charge
what are their opening hours
what type of customer are they attracting
if the premises and fittings are modern and smart
what services they offer
This might immediately show you that there is a gap in the market for a certain type of off-licence. For example, perhaps none of the outlets in your area offers a wide range of unusual premium beers. Or perhaps none has catered for the growing popularity of craft beers and spirits, particularly craft gin. Think about other services you could offer that might be popular with customers and may help to drive footfall - for example a cash machine and a local delivery service.
Find out what people want
It is a fact of life that the small independent outlet is finding it increasingly hard to survive. It is essential that you talk to as many local people as possible to find out:
what range of products they would want you to stock
what opening hours would suit them best
what, if anything, don't they like about the existing off-licences in your area
Research current trends, plus legal and tax issues
Establish your customer profiles
Your market
You may have several different types of customer, for example:
local residents
people who work nearby but live somewhere else
trade customers like restaurants, to whom you might possibly supply fairly large quantities of goods at a wholesale discount
Each category of customer may buy different types of product so you should try to match your stock as closely as possible to your potential customer base.
Depending on where your business is located, a proportion of your customers may be regulars, with whom you will build up a personal relationship.
If you make online or mail order sales - perhaps cases of wine - then your customers could come from anywhere in the UK. Although you won't be dealing with them face to face, you should still try to encourage people to become regular customers.
Bear in mind that different types of people may prefer different types of drink. Doing some market research will help you to decide which products to stock - will local people want to buy expensive fine wines, for example, or are they more likely to be looking for cheap booze?
Underage drinkers
Obviously one group of people that you don't want to sell alcohol to is underage drinkers (under 18s). Unfortunately, some young teenagers will try to buy alcohol from you - perhaps by asking an adult to buy it for them. The law says that alcohol retailers must have an age-verification policy in place, so you'll need to decide on your strategy for making sure that you and your staff never serve under 18s. Initiatives like CitizenCard, PASS and the British Beer and Pub Association's Challenge 21 scheme can help you to make sure you comply with your responsibilities and the law at all times. In Scotland, the law says you'll need to use a scheme like Challenge 25 to check the age of anyone who appears to be under 25.
Payment method
Your customers might normally pay you:
in cash - this will be most likely where customers are spending a fairly small amount
by credit or debit card - this is more likely when the customer spend is higher. Trade and account customers like local restaurants may well pay by cheque
If you make any online sales then you might also decide to accept payments through services like PayPal and Nochex.
Special offers and discounts
You might offer your customers a discount on some product ranges, or have special promotions on certain lines, perhaps linking these to popular food and drink TV programs or to different times of the year.
Off-licences also normally offer customers a discount if they buy in large quantities. For example, you might offer 5% to 10% off the price of a case of wine. Be prepared for customers asking for further discounts if they spend large sums of money, for example, for a function or party.
Offers such as 'two bottles of wine for a tenner' can be popular, although you should make sure that you still make enough profit. Be aware too that selling heavily discounted drink is not generally regarded as responsible practice, and may encourage large numbers of underage drinkers to try to buy alcohol from your shop. Also note that quantity-based discount promotions are against the law in Scotland (they're legal in England and Wales, but you'll need to make sure that the total price charged comes to more than the value of the alcohol duty plus VAT for all the products in the deal - although you're unlikely to want to sell them for less than this).
Don't forget to brief your staff thoroughly on the discounts that can be offered. Guard against staff offering unauthorised discounts to their friends and family.
Decide which services to offer
There are a number of services that you might consider introducing. Some will generate income and others will help to boost footfall, for example:
Lottery ticket and scratch card sales (National Lottery and/or Health Lottery)
DVD rental
PayPoint terminal
cash machine
CollectPlus parcel services
free glass loan
sale or return on large orders (for example for functions and parties)
free local delivery on orders over a certain amount
regular wine tastings
Make sure that you will have enough refrigeration space to offer a wide range of chilled alcoholic and non-alcoholic drinks, particularly in the summer time.
Quality standards
People have grown used to the high standards of retailing set by the supermarkets and it is important that your business:
is clean, tidy and professionally fitted out
is staffed by well trained employees who are knowledgeable about the products you stock
offers a high standard of customer service
always sells good quality products - this is particularly important if you decide to sell perishable convenience lines. Be prepared to throw away anything that's past its best
Advertising your services
Whatever services you decide to offer, you must make sure that your potential customers know about you and your product range.
Don't overlook the potential of your window display - an eye-catching, regularly changed display will attract passing trade. You can use your shop window to advertise any special offers or promotions you will make, or to highlight any new services or product ranges you introduce.
You could have a leaflet printed outlining your range of stock and listing trade discounts. You could distribute this to local hotels, guest-houses and restaurants.
Decide what to sell
Off-licences typically stock a wide range of alcoholic drinks including:
red, white, rosé and sparkling wines - all wine sales are increasing, including Prosecco and Champagne
fortified wines and liqueurs
spirits and shots - gin is the stand-out success in the spirits market
ready mixed cocktails and similar sweetened pre-mixed drinks (sometimes referred to as 'ready-to-drinks' (RTDs) or 'alcopops')
canned and bottled beer - you might want to order extra stock when major sporting events are taking place
cider and perry, including fruit-flavoured ciders
Other product ranges commonly sold include:
mineral waters, fruit juices, mixers, no-alcohol beer and other soft drinks
tobacco products (sometimes focusing on cigars)
crisps, nuts and other snacks
confectionery and ice-cream
You're probably unlikely to have either the space or the resources to be able to compete with the supermarkets on price or choice. So you might decide to:
concentrate on stocking high quality and speciality ranges such as premium beers, malt whiskies, unusual spirits and liqueurs, or vintage wines
make sure that the shop and the range of products stocked appeal to women as much as to men
stock a range of treat foods and luxury snacks
diversify into other lines such as newspapers, convenience items, stationery
add services that can help to drive up footfall - for example a PayPoint terminal
build up trade sales to customers such as restaurants and hotels
You will have to decide which range of products and services you will offer your customers.
Buy an existing business
You might decide to buy an existing off-licence business rather than start your own venture from scratch. Buying a going concern can mean that:
the premises and equipment are already in place
stock may be available
there are established customers
the business can generate income immediately
suppliers have been identified and relationships established with them
the business has a track record which can help if you are looking for finance
staff may already be in place
However, look critically at any business that you are interested in to make sure that the price you negotiate with the seller is a fair one. Try to establish why the business is for sale - for example, is the owner keen to retire or is there another personal reason for selling up. Do some research to find out about any possible negative reasons for selling up. For example, is there a new supermarket (or one of the big supermarkets' c-store outlets) planned nearby?
Think carefully about the current focus of the business - for example is it targeting value-driven customers with cheap multi-buy offers on standard products, or has it positioned itself as a more upmarket wine specialist? Consider whether its current focus is appropriate to the local market and to general trends in demand for drinks products.
Your market research into the sector as a whole and the locality in particular will help you to establish whether or not the owner is selling because he or she can no longer generate enough income from the business. This may not necessarily deter you - many business people are confident that they can turn a failing business around. The important thing is to have established the current position so that the price you pay for the business is not too high.
Other matters to consider include:
the state of the premises, equipment and so on. Will you have to spend money refurbishing or replacing assets
the quality and value of any stock you are buying. Check this over carefully before agreeing a price
existing staff rights
how to retain key personnel once you've taken over
does the business owe money that you will be responsible for
if you are paying for goodwill, to what extent does this depend on the skills and personality of the seller
Try to check on the reputation of the business. For example, has the shop got itself a name for selling alcohol and tobacco to children in the past?
Ask your accountant to look critically at the business accounts for the past three years and discuss with him or her the selling price in the light of what the accounts reveal. Make sure you budget for other professional fees such as legal fees and valuation and survey costs.
Franchises
Franchising can be a good 'halfway house' between starting out from scratch and buying an existing business. If you purchase a franchise you'll still be setting up your own business, but you should benefit from the experience, resources and perhaps the name of a business that is already successful.
Although different franchise schemes vary in detail, most feature the following key points:
as a franchise holder, you will remain self-employed but will use the identity (corporate colours, logos, trade name and so on) of the franchisor
in return, you will pay the franchisor a fee - this might be a one-off investment, a monthly charge, or a combination of both
both you and your franchisor will have to fulfil certain obligations and maintain certain minimum standards, for example you may have to purchase some or all of your stock from your franchisor
Many franchisors will provide you with any specialist training you require, discounts off stock, help with advertising and marketing, and advice and support on a range of business and technical matters.
Details of the above points are set out in the franchise agreement or contract, which both you and your franchisor will sign. The agreement will also deal with other matters, for example any territorial exclusivity due to you and the minimum period for which the franchise will run.
Before entering into a franchise agreement, it is advisable to check the terms carefully to be sure that you are getting a good deal. Go through the contract with your solicitor before signing anything. More information about franchising is available on the Franchise Info website. Information is also available from the British Franchise Association (BFA).
Northern Ireland
Things are a bit different in Northern Ireland because the province has its own separate licensing laws. If you want to start an off-licence business you'll have to buy an existing business that already has an alcohol licence - no new licences are being granted for pub and off-licence businesses. This 'surrender principle' means you'll pay an extra premium when you buy an off-licence business - this can be several tens or even hundreds of thousands of pounds.