So that's it then, Manchester Brit Pop icons Oasis have finally called it a day, following an alleged violent "altercation" back stage between singer Liam and guitarist Noel, only moments before they were due to play at a show in Paris recently.
Noel has said he can no longer work another day with Liam (AKA "our kid") and as a result the rest of the band's sell-out tour was cancelled, leaving fans with tickets for shows at V and elsewhere none too happy.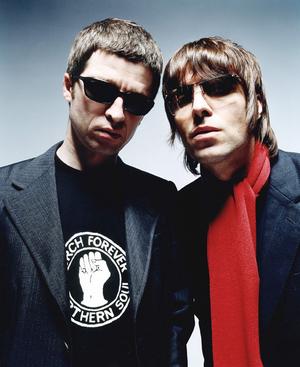 Whether Oasis will record or play together again is anyone's guess, but the fracas between the brothers Gallagher (and their numerous, widely reported previous bust-ups) highlights the dangers of working with your "nearest and dearest". This is an important consideration for many new and existing small businesses, of course, where enterprises are often jointly formed by married couples, siblings, parents and children, work colleagues or just good friends.
Having worked for quite a few husband-and-wife management teams, I've seen both sides of the coin at close quarters. I've experienced how it can work perfectly well, where couples are able to successfully leave "domestic stuff" at home once the world of business has been entered. Being able to share responsibility and workload with someone close to you can be a good thing. It can certainly make running a business a less lonely pursuit.
Family businesses or those run by friends can and do succeed. According to the Federation of Small Businesses, about 65 per cent of the UK's 4.6m small firms are family-run enterprises. They generate about 30 per cent of UK GDP and employ some 3m people. Interestingly, about 56 per cent of family businesses are sole traders with no employees. By the way, on the Start Up Donut, you'll find an excellent Q&A interview with a legal expert about drawing up contracts with family members who invest in your business.
However much of a challenge, if your family-run business is to succeed, you also must be adept at not taking "work stuff" home, of course. You've got to be able to separate the domestic and business spheres, while (in the case of spouses) perhaps accept that the distribution of power in the workplace might need to be wholly different to the home, where the other person might indeed "wear the trousers".
Not everyone is up to the challenge and the dream of running a successful business with a spouse, relation or mate can quickly go wrong, however much you believed you could trust and rely on them. The pressure of work and money often brings out the worst in people.
I also recall being able to judge how "good" a night or weekend one young husband and wife management team had had at home by their relations in the workplace, which ranged from sickeningly lovey-dovey to barely concealed hostility – both of which often left others around them feeling very uncomfortable. If, as suspected, they'd had a spectacular row at home, then often the wife would be too "unwell" to come into work, but make a Lazarus-like recovery to full health the next day, presumably after they'd kissed and made up.
Often (well-founded) resentment can also be felt by employees, especially when a family member is given preferential treatment (eg extra time off) or responsibility way out of line with their skills, knowledge and ability.
Financial rewards and issues around commitment to the business can also quickly and permanently sour relations, which is why it's wise to establish expectations (and document them, especially when it comes to financial investment) before starting a business with your spouse, family member or friend, then everyone at least knows where they stand and what's expected.
Open and honest communication is a crucial, too. If one of the parties isn't pulling their weight, for example, not feeling able to tell them will lead to severe problems sooner or later. It will probably even spell the end for the business and the relationship – something else I've witnessed close up and personal as an employee in family-run businesses.
As the old saying goes, better to build a friendship on business rather than a business on friendship. I'm sure Noel would agree.