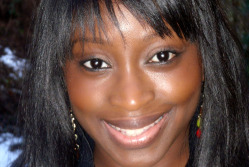 When I first heard the term 'mumpreneur' I chuckled a bit and instantly adopted it because I felt it was a term that totally described me, an entrepreneur with another full-time responsibility – motherhood.
Women should be proud of the term because it instantly highlights how much harder mums have to work, because being a busy mumpreneur involves an awful lot of juggling and battling with your conscience.
For me, I think the biggest challenge is the lack of freedom – freedom to do what I want, when I want. As a mother, before you can commit to anything, the first questions you ask are – "Who will be able to look after my child?' and "Is it fair for my child to be with X for this length of time?".
As a busy working mum, you're always evaluating how your decisions will impact on your children, you can't just say "yes" at the drop of a hat to random meetings and events and unfortunately – this can lose you business.
They say that when you have a lot going on something eventually has got to give and in my first year as a mumpreneur, I'll admit it, my domestic duties gave way. My house was a complete mess at times. Balancing domestic and business commitments effectively is unbelievably stressful and I have found you have to be super organised to ensure everything gets done. It took me a year to learn how to juggle my responsibilities successfully and even now, some weekends I'm still close to tears because I'm so tired, but I'm a mumpreneur and that's what I do.
In the past few years, a lot more women have been able to go into business, partly because of the internet has helped them to push their amazing ideas to global levels. There are also many more networks and government initiatives encouraging women to go into business. And many mumpreneurs are making significant amounts of money, which means many people – including men – must take them far more seriously. The many success stories are highlighting the potential that many mums have in the world of business.
What is the key to being a successful mumpreneur? Think of yourself as Superwoman – full of amazing ideas, doing what others thought was impossible, efficient and ready for the world'. But when business is over for the day, you must be able to become a more earthly and homely character.
The main piece of advice I'd give to any mother who wants to go into business is this: if you have a passion for it, then go for it. It's only passion – genuine passion – that will drive you to work as hard as you will need to work if you are to become a successful mumpreneur.
Ola Amoako, Urbantopia