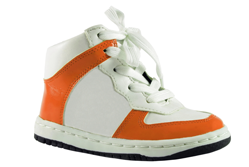 Like so many people working in a small business, I rarely get the chance to leave the office and attend a business event, even though I know I should. I'm glad I made the time to visit Sage World last week in Manchester and I wanted to share a few tips I picked up from the speakers.
1.  There's no such thing as "off-the-record"
I always thought this was something for big businesses, until I had a close encounter. Luckily for me I wasn't in charge of PR for the business, but I'll never forget those words coming out of the mouth of the company director – and seeing the face of his poor PR as she lunged at the phone. The company was small, but the potential damage could have been huge. In business, you've always got to be mindful about what you say.
2.  When sending invites on LinkedIn – personalise the message
As someone that's worked in email marketing personalisation, this is one of my mantras. However, while I sat listening to Andy Lapata I realised I could do much more to personalise my connection requests. It's such a small thing, yet the impact can be huge, particularly when you're connecting with someone you've only met once or a long time ago. Huge thanks to Andy for shaming me into improving my approach and getting out of lazy habits.
3.  Look after the weakest member of your team
OK, so Benedict Allen is an explorer, what could he teach us about business? Well to his credit he didn't pretend to understand business, he simply left it to the audience to take away what they needed. In my case – "look after your weakest team member". This really hit home. All too often we focus on the strong and successful staff, when in reality you're only as strong as your weakest team member, so make sure you're fully supporting them – your business will be better for it.
4.  Use visuals and audio more than text in presentations
I was sat watching LOVEFiLM CEO Simon Calver giving loads of great tips and what do I pick as the stand out point? Not his belief that PR is the best investment for start-ups, not that performance-related pay was a huge success for LOVEFiLM, nor that facilitating referrals helped them drive growth, although these were interesting. My stand out point was it is best to use visuals in your presentations. It was so clear to see the improved engagement with the audience when slides showed images or videos rather than text and graphs.
5.  Have fun with your marketing – and be brave
Geoff Ramm has to be one the most entertaining marketing speakers I've seen. He has this incredible ability to spot great marketing and innovative ideas. During his keynote he shared glow-in- the-dark, edible and seed-injected business cards, direct mail marked 'private and confidential' to get past the secretary and into the bosses hand and even a mailshot that included a child's running shoe (accompanying message – 'We hear you're looking for the right trainer') and many other unique marketing ideas. It made me wonder whether people lack the ability to come up with these ideas or do we just fear ridicule and failure.
So what's stopping your great marketing ideas? Well, in my opinion it's probably you. You have to decide to see it through and make that crazy thought a reality.