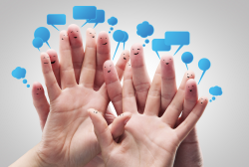 I've written in the past about many aspects of a successful start-up, including playing to your strengths, being realistic with your plans, utilising your skills and properly working out your business proposition.
But when all is said and done, there is one critical question you need to ask: are your customers happy? In the rush to get sales started, you can celebrate your first sale and then quickly move on, but that's not the right thing to do. Instead, with your first (and probably next few) customers, make sure they're really, really happy and that you totally understand them.
Nothing helps a business more than happy customers telling their friends and colleagues about you. Nothing destroys a business more quickly than customers that bad-mouth you, refuse to order again, clog up your sales lines with complaints and even sue you for failed service.
When your product or service hits your first customer, that's when reality sets in. All start-ups are desperate for sales, but you'll get the most value from the real-life testing of your product and service. You can also glean intelligence from how your customer found you, understand their profile and why they bought from you and not a competitor.
And don't stop there. Make it your business to continuously seek out customer reviews and feedback and to compare yourself with the competition. Encourage comments on blogs and Facebook, introduce forums, mystery shoppers and independent feedback systems.
Put simply, a business can't succeed in any meaningful way without happy customers. And you should start as you mean to go on.
Chris Barling is chairman of SellerDeck.