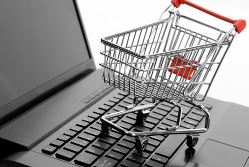 The last few years have seen the rise of "online marketplaces" such as eBay and Amazon with them taking an ever larger share of the lucrative online shopper traffic. This provides both a threat and opportunity for smaller online retailers. Catch the slipstream of the big guys and it can be great, but be on the motorway as they thunder over you and it's not so enjoyable.
Why there's an opportunity
According to Forbes magazine, eBay has 97 million active users worldwide, approximately 200 million live product listings and more than 10 million new and deleted items daily. In the UK it has 16 million visitors a month. Impressive!
The result for entrepreneurs has in some cases been outstanding. According to eBay, in 2010, five businesses achieved turnover in excess of £1m in their first year of trading. They have also stated that they expect one in ten businesses to achieve a turnover of at least £3m.
Exports have been key to this growth. According to the figures, 98% of the millionaire businesses boost their takings through overseas sales. Over £446m were achieved by eBay's UK-based small businesses during the whole of 2010, with expectations that around 11 of the millionaire businesses will see over £500,000 of turnover come from exports.
On Amazon, third-party sales (i.e. merchants other than Amazon itself) represents 29% of all sales and the company is growing at around 50% year on year.
Be aware though that setting up an eBay or Amazon store is akin to taking on a franchise. A lot of support is provided, but you must remember that you have to play by the franchise rules and the spoils will be shared with the franchiser.
A big opportunity exists to build and expand your business, but it's critical not to be trapped in a way that reduces the longer term value of your company. To help this many merchants have their own ecommerce website to get the benefit of multi-channel selling.
One challenge is often associated with managing stock and processing orders when they are coming from multiple places. This is easy if your ecommerce platform lets you synchronise stock and process orders in one central location.
The benefits of marketplaces
For most start-ups marketing their products is often the challenge and this is where marketplaces come into their own. Tens of millions of people search on eBay and Amazon for products. Therefore if you can source the right products at the right price and deliver them promptly you should have a successful business.
Reasons for using eBay and Amazon include the following:
Low start-up costs as there is no investment in technology or marketing required
Captive market – prospective buyers are already searching on the platform
Payment options are already available
You can choose the most appropriate business model between auctioning products and making them available at a fixed price [eBay only]
There is additional support such as printed leaflets to go with orders and emails to encourage repeat business [eBay only]
Fraud protection is included
There is a helpful community of other merchants
Warehousing, picking and delivery service can be provided [Amazon only].
If you use Amazon or eBay, or a combination of your own site and a marketplace it would be good to know how you've fared.
This is an extract from SellerDecks's white paper which can be downloaded for free.
Chris Barling is chairman of SellerDeck.