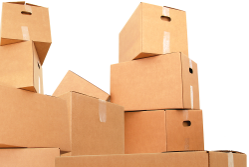 Whether you're starting a business or looking to grow an existing one, space is an important factor. And storage is key to ensuring your work area remains clutter-free, whether that's in your home, premises or another location.
Knowing your storage options – and the benefits/risks – can help you choose the most effective storage solution for your business.


Keep it dry

It's no use storing something if it ends of getting damaged by mould. If you have equipment or products to store at home, make sure that the room is dry (avoid storing things directly on concrete floors can help stop them getting damp). Moisture control products or a humidifier can help eliminate excess humidity too, but however dry your storage space is, check items every now and then to ensure their condition isn't deteriorating.  


Accessibility
 
This sounds like a no-brainer, but make sure that you have good access to storage space. If pick-ups and deliveries will be made, you need to ensure good vehicular access. And if you're storing heavy items, you could well need a trolley or pallet truck.

If you're storing things at home, accessibility can be even more of an issue, especially if you're receiving deliveries regularly. Drivers will be in a hurry and a pallet of small goods might be bigger and heavier than you imagine.

Also think about having space around whatever you're storing so you can break up bulk stored items for use or redistribution.


Security

The biggest issue when it comes to storage is security. Home storage needs to be as burglar-proof as possible. An alarm, security monitoring system and contents insurance is a good start. For warehouse or industrial units, check to see what security is included in the price.  
Drew Davies writes for Big Yellow Self Storage. Start-up businesses can harness the security and flexibility of our industrial units, with 50% off for 8 weeks.